Valorant quickly became one of the most popular first-person shooters with its highly competitive gameplay and unique style. Valorant's creativity and fresh feel continue to draw players in with dynamic characters of diverse ethnicities, each equipped with various abilities and an extensive array of original weapons.
Their sleek weapon skins also allow players to personalize their weapons to their liking, making them stand out from the rest of the competition with elaborate kill animations and sound effects. Each gun has preferred weapon skins that shine while carrying them into battle, and the Spectre, in particular, has plenty of great choices. Weapon envy will become real when you equip yourself with these best Spectre skins. Everyone will be looking to swap weapons or snatch them off the battlefield whenever they can.
Prime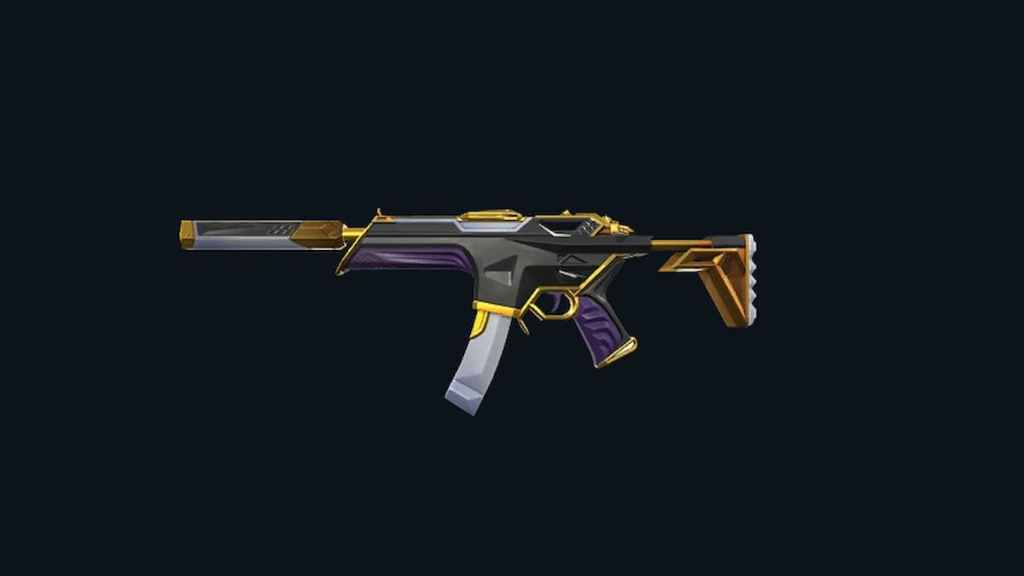 Cost: 1,775 VP
The Prime skin is a sophisticated choice with its royal color scheme of purple, black, white, and gold. It not only looks great in hand, but its animations and sound effects feel smooth in gameplay. The sound effect is a reverb dub-step with each successive kill, and the kill animation is a ghostly wolf head that erupts from the sky and bites down on the victim before exploding into a bright light. You will notice that the chamber is loaded with a crystal on reloads, proving this is a dazzling skin exuberating good vibes.
Blast X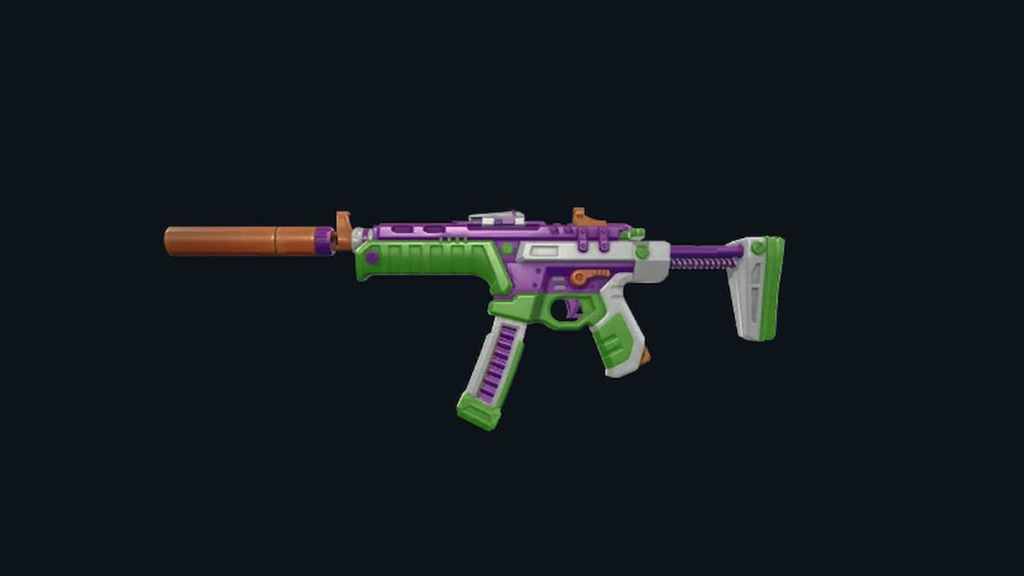 Cost: 2,175 VP
The Blast X is a blast from the past with its resemblance to a nerf gun and fun whimsical sound effects and animations. With upgrades, this skin will make your Spectre feel like a plastic play gun with silly sound effects and actual suction dart bullets that stick to walls and surfaces. The kill sounds display an electric guitar riff, and the victim will explode into a giant present in the kill animation. Can you say nostalgic?
Related: All Knife Skins in Valorant
Forsaken
Cost: 1,775 VP
Forsaken is a fantastical vision with its intricate carvings and glowing gemstones. Both variants will stand out in your gameplay with glowing green or gold gems as you take down enemies or reload. The successive kills sounds are a fitting airy anthem that correlates with that fantasy feel. The finisher brings your enemy to their knees and anoints them with large wings in matching colors with your chosen variant. The wings then evaporate into many crows that whisk the enemy away in an eerie fashion.
Magepunk
Cost: 1,775 VP
For Steampunk fans, this mechanical-styled Spectre is a great choice and one of the best skins in general. Its fine details and unique designs with moving mechanisms and jolting electricity make it stand out from the others. The shots give off sounds of soft jolts of electricity and match perfectly with the equally as electrifying kill sounds. The kill animation continues with that Steampunk mechanical theme as it encases the downed enemy in a glass bulb and shocks them with electricity.
Radiant Crisis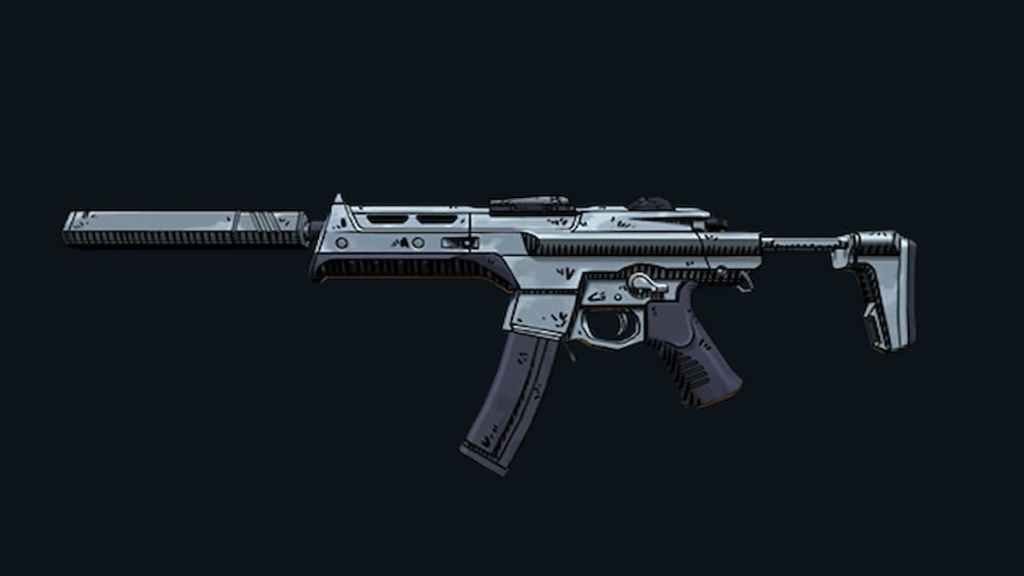 Cost: 1,775 VP
This Radiant Crisis may appear somewhat bland on the outside appearance compared to some. Still, this comic-book-style gun skin will reveal bright, bold visuals with further animations during reloads and firing. With theatrical successive kill sounds and an epic kill animation that throws the enemy into the air with large comic book exclamations, this stands as one of the best and most unique skin choices that will make you feel like the hero of the match.
Singularity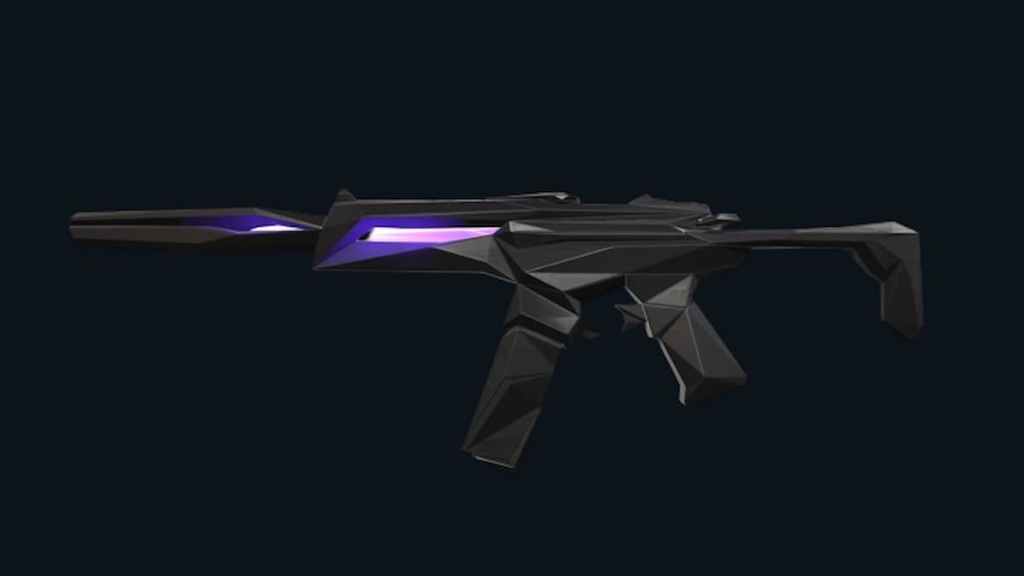 Cost: 2,175 VP
Singularity is undoubtedly one of the most visually stunning weapon skins with its clean, modern style. You can change up the colors with variations, but the plain black mixed with the bright purple speaks for itself. This skin during play reveals more transparent glass designs along with the grip and the frame of the gun and expands during reloading to show off more intricate details. Your play will feel smooth and aesthetic with this contemporary design, and you will wow your allies as the kill animation bursts into a cosmic black hole, branching off constellations in that bright purple glow.
Ruination
Cost: 2,175 VP
Ruination is a skin introduced during the Sentinels of Light event that very much portrays the spirit-like design of the fabled character Viego. All animations with this skin, such as reloading and firing, give off a phasmic shadow and air around the gun. You will notice a skull-like carving toward the back of the gun that also is filled with ghastly smoke. The kill animation is a chilling display as a cyclone circles above, and the enemy character is suspended in the air, marked with the sign of Viego, and eyes filled with a blank bright light that will follow your character's movements with a lifeless gaze.
Related: How to request a refund for your Valorant agents and weapon skins
Protocol 781-A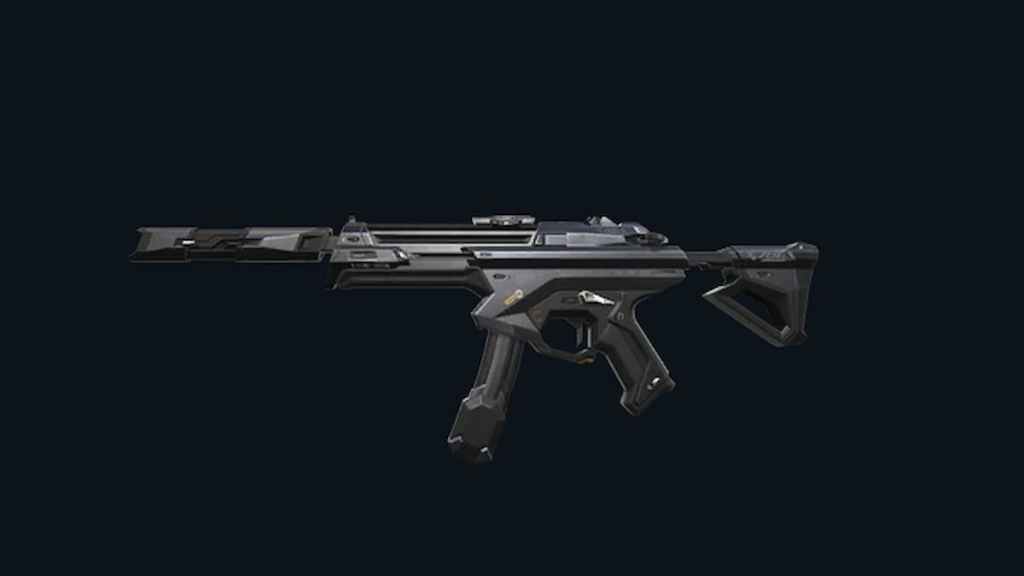 Cost: 2,475 VP
Protocol 281-A is one of the most expensive skins available on Valorant, and for very good reason. This skin comes to life as an AI robot that gives off several voice lines with completed actions. Although the exterior design is a more sleek tactical approach, the animations are some of the very best. This futuristic model will transform before your eyes as you inspect it, mechanically closing up and reforming. The best part of this skin is the finishing animation as it summons a holographic red mech that shoots down your enemies and proceeds to scan its surroundings.
Spline
Cost: 1,775 VP
Spline is one skin that you either love or hate. Although it doesn't have any elaborate animations or sounds, it still proves to be one of the best skins because of its stunning design. Its intricate frame twists and turns around bright blue gems in an extraterrestrial feel. These glowing bulbs fly out with each shot as if used for the ammunition. Pick and choose from multiple variants and try out the skin in various other amazing colors.
Gravitational Uranium Neuroblaster
Cost: 1,775 VP
This Spectre skin feels like it came right out of the Fallout game with its retro sci-fi design. The design of this skin is probably one of the most unique, with a thicker frame and the classic retro needlepoint at the nose. This is yet another skin that doesn't come with more upgrades but still manages to stand on its own with a genuinely original and nostalgic feeling style that will separate it from the rest.
Looking for more Pro Game Guides Valorant content? Check out our guides on How to get free Valorant Points from Riot Games or Top 12 Weird and Fun Crosshairs in Valorant!