Riot Games have announced a new competitive mode called the Premier system in Valorant. The Premier system is a unique feature that allows everyday players like us to make custom teams of our own and compete against other similarly tiered teams across a season in a scheduled format. The Premier system will be available for Brazilian players as part of its testing phase from November 1 to 26 before expanding to other regions in the following months.
Different Stages in Valorant Premier System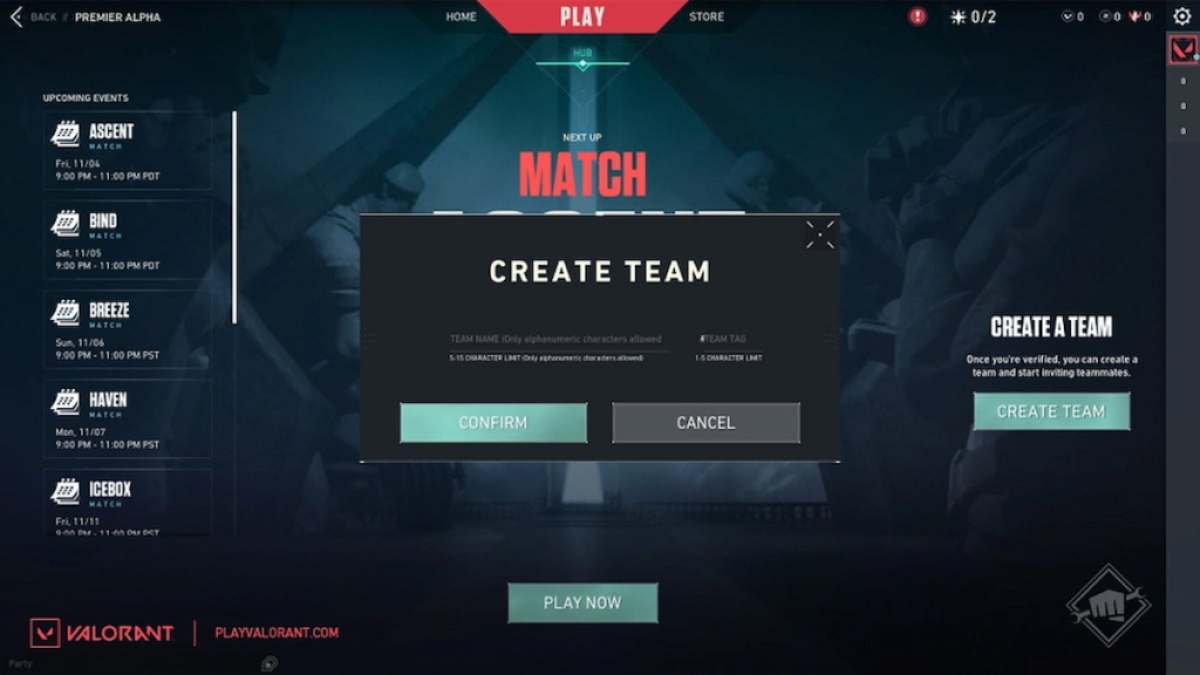 Team Creation: The first step in the procedure is to create your team. Before choosing your players for the team, you need to give a custom name and tag. Also, you can customize your team logos with an inbuilt color system. After that, you can select any five players from your friend circle or in-game acquaintance. Riot Games have not revealed any details regarding the substitutes or their use of it in their announcement.
Scheduling Matches: Once you have created a team, the matchmaking system will calculate the overall competitiveness of your team and allot a division. Though Riot has not shared how the matchmaking system will work, it will most likely revolve around the MMR of individual players. Inside a division, the system will schedule matches for your team against similarly ranked players over a season that may run for a few weeks. You can find the schedule of all your matches inside the Premier system hub. If your team makes it through all the rounds, you will fight for the Divison Championship at the end of the season.
For more on Valorant, check out All Valorant Sheriff Skins and how to get them or How to get the Flappy Bird crosshair in Valorant on Pro Game Guides.