Like any other multiplayer game,valorant also has a dedicated text-based chatting system apart from the voice chat feature. This normally involves pressing Enter or Shift +Enter in a game, but this can get tricky.
New players may find themselves confused while swapping between the modes as both use the same chatbox and requires switching using shortcut keys. So for all the new players, here is a detailed guide to using the text-based chat feature in valorant.
Where Is the Chatbox Located?
Before using the chatbox, you should know the location of the chatbox. By default, the chatbox is present on the bottom-left-hand corner of the screen.
How to Team Chat?
Chatting with your teammates is the easiest of both, as the default chat mode in valorant is the team mode. To send messages to your team, press Enter followed by your message inside any game mode. The Team chat mode will have the word "Team" as a prefix to all your messages.
How to All Chat?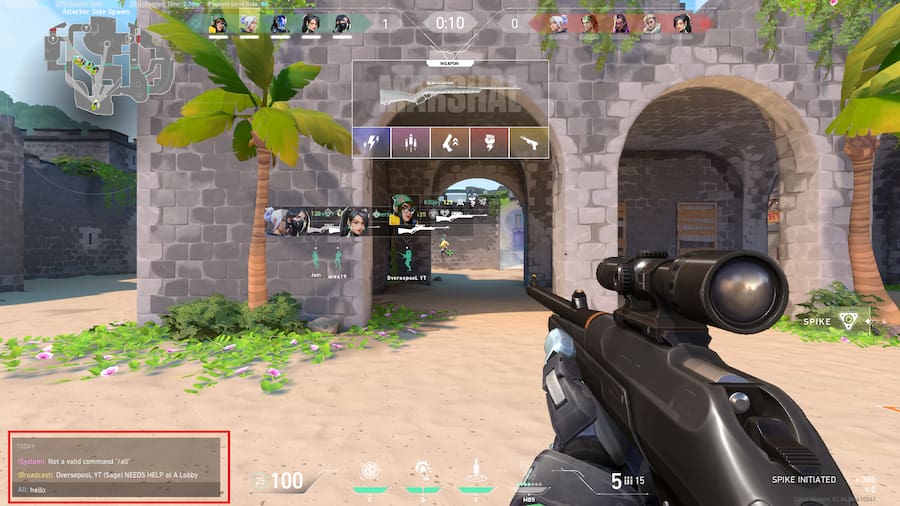 To chat with your enemies, you must change the chatbox mode to "All." To do this, follow the steps given below.
Jump inside any game mode of your choice
After loading inside, press Shift + Enter or type /all in team mode to change your chat mode from team to All.
To confirm the change, check the starting or prefix tag of the chatbox, which should be titled "All."
If the mode has changed, type in your message & press Enter to send them.
Use the Text-based chat mode to send decisive call-outs that will improve your gameplay experience. Also, refrain from sending an abusive and harassing message to enemies or teammates as Riot games often punish offenders with temporary or permanent bans.
For more awesome guides on Valorant, check out the Valorant section on Pro Game Guides.