After the Valorant patch 5.04, players can do a lot of functionality with the crosshairs. One such feature among the plenty is the ability to copy or duplicate the crosshair of your random teammates during a match. It is an excellent feature as you can instantly copy anyone's crosshair without pleading or begging for their crosshair codes for hours. To copy someone's crosshair in Valorant, you need to spectate the particular player after your death and type the /cc console command in the chat box.
How to copy crosshair settings in Valorant
To copy someone' crosshair code/settings in Valorant, follow the below instructions.
Open Valorant and hope into any game mode of your choice except the Deathmatch.
After dying, spectate each of your teammates and choose a crosshair you want to copy. By default, you can scroll through each of your allies by pressing the LMB or Left Mouse Button.
Once you have selected your target crosshair, spectate them and type /crosshair copy or /cc in the chat box, followed by pressing Enter. You can find the chat box on the bottom-left side of the screen.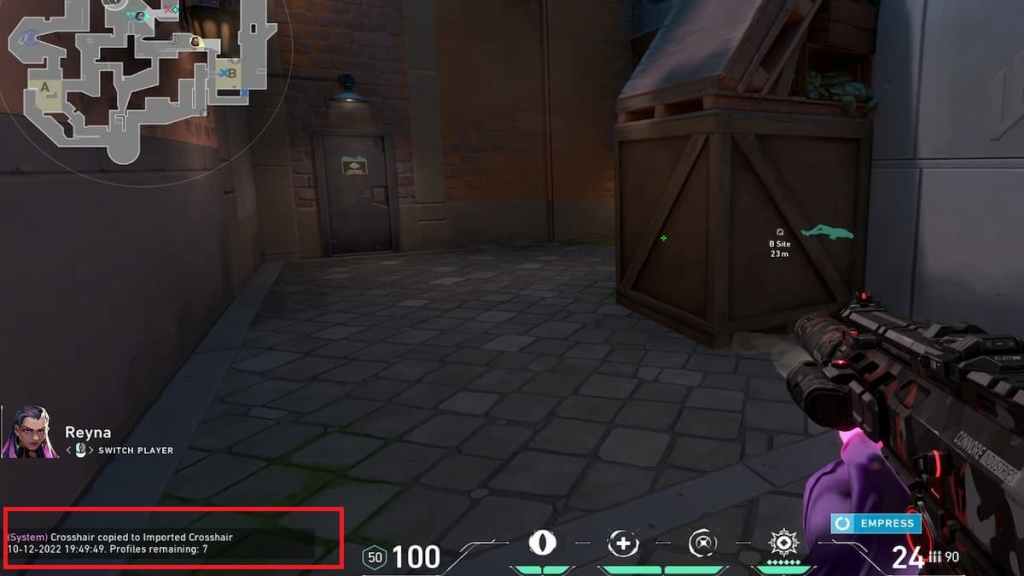 The system will immediately copy the spectating player's crosshair into one of your crosshair profiles. As of now, you can store 15 crosshairs in your account, so make sure you are leaving one or two profiles empty to copy codes from others during a match.
For more on Valorant, check out All Valorant Sheriff Skins and how to get them or Top 12 Weird and Fun Crosshairs in Valorant on Pro Game Guides.