Formerly known as Project A or Ares, it looks like Riot's competitive 5v5 tactical shooter is to be called Valorant! We're going to take a look at all of the currently known Valorant Leaks, as well as any gameplay images and screenshots we can find! You can likely expect detailed information on the game to be coming very soon.
Riot has been looking to expand their game portfolio as of late. They launched Teamfight Tactics, which is was a League of Legends influenced auto-battler. Riot also got involved in the popular collectible card game genre with their newly released Legends of Runeterra, and they appear to be wading into FPS genre with what looks to be a possible Counter-Strike and/or Overwatch competitor with Valorant!
Keep in mind that everything in this post is based on leaks and to take the information with a grain of salt until it is officially confirmed!
Valorant Gameplay Images & Screenshots
These gameplay images of Valorant were apparently leaked ahead of the embargo release. You can see what the game will look like in play, and get a sense how it is going to look when you get a chance to get your hands on it! Information on the game is supposed to officially be released on March 2nd according to @Slasher.
Gameplay Images
Classes
It appears that Valorant will be somewhat similar to Overwatch in that it will contain classes you can choose from. Each one will likely fill one of the standard roles of Tank, Healer, or DPS. They will have different abilities they can use which can help your teammates or hurt your opponents. We've only got one really good look at a class which is Sage, who appears to be more of a support character. I would compare her to kind of a mix of Moira (launches Healing Orbs), Mercy (Resurrection), and even a bit of tank with the Barrier Orb that creates a solid wall.
Based on the screenshot there will also be Brimstone and Viper classes. There's five other classes shown that aren't named. One is even locked, which means it was either banned or it need to be unlocked by the player somehow.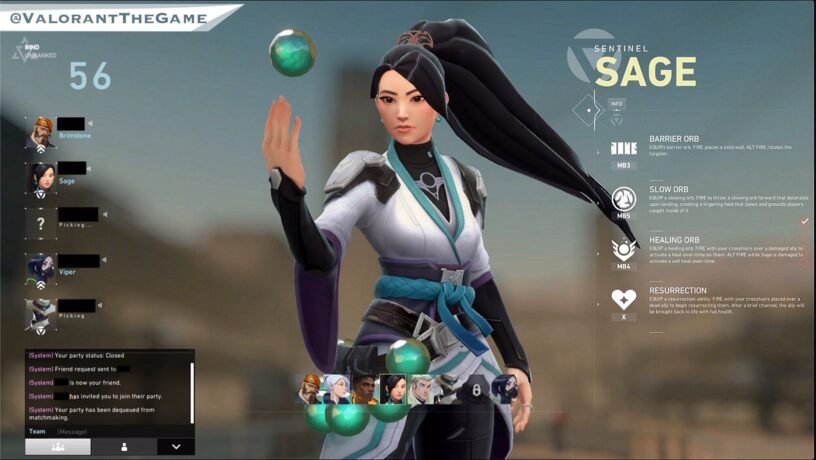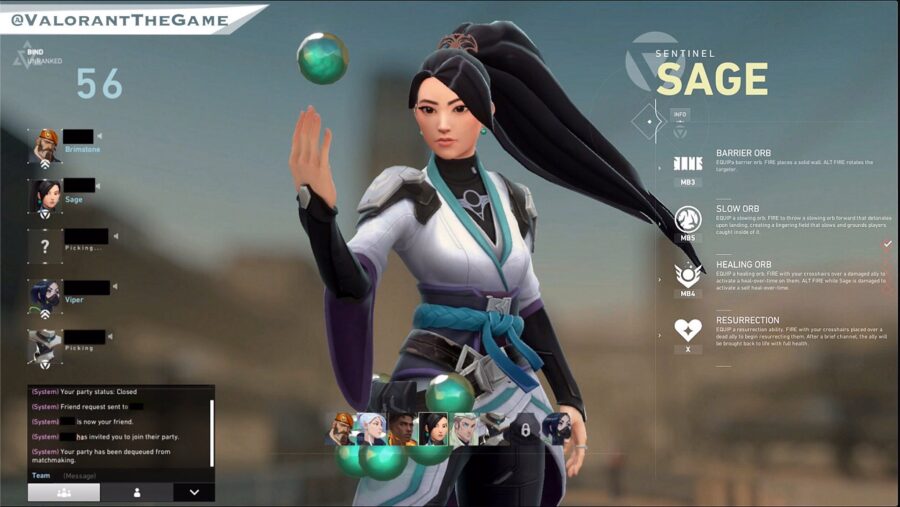 Weapons
The big difference between this game and Overwatch is that you appear to be able to pick whichever type of gun you want. You will buy from a kind of weapon store, which is very similar to CS:GO. You can see what this is going to look like in this recreated menu design based on what it was shown in an official Riot video. Just keep in mind that this is a concept, and not exactly what's going to be in-game (it will be similar). Credit to HitscanYT and Mysca.