Raw Input Buffer is one of the vital features in Valorant introduced during the Patch 3.07. As the name suggests, turning on the Raw Input Buffer from the game settings allows you to take inputs from your mouse without filtering and processing through your windows operating system, vastly improving your input reaction time by several milliseconds. It especially comes in handy for sweaty or competitive players who use more than 2000 to 8000 Hz polling rate on their mouse, as their mice tend to send a lot of data within a short time frame.
How to turn on Raw Input Buffer in Valorant
You can turn on Raw Input Buffer in Valorant using the given steps.
Open Valorant and head over to the in-game settings option from the home screen.
In the general tab, hover and look for the [Beta]RawInputBuffer option from the section.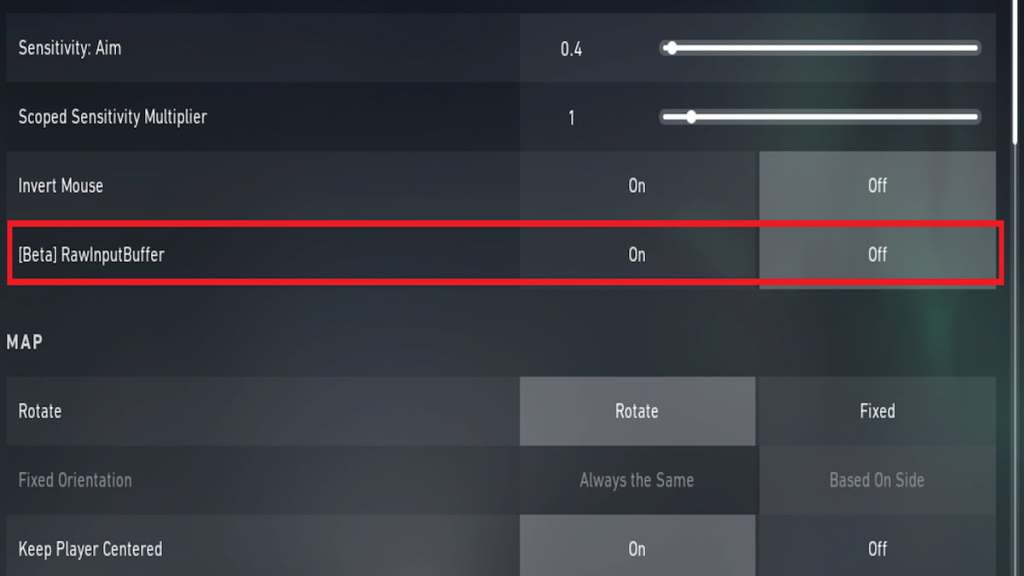 Click on the "On" button to turn it on and close the settings.
After enabling it, you will find your aim to be much snappier and quicker than before. As mentioned earlier, it is only effective for players who have a high polling rate above 2000Hz on their mice. Remember, the feature is in its Beta state and will suffer from performance during gameplay. Use it in the training range or casual matches before having a go with it in a Ranked environment.
For more on Valorant, check out What does NT mean in Valorant? or How to Make a Square/Box Crosshair in Valorant on Pro Game Guides.