In Vampire Survivors, the Randomazzo is a unique item, similar to the Milky Way Map, that unlocks a whole new feature for Vampire Survivors. Like the Milky Way Map, you only need to collect it once, and after that,
the feature is unlocked for good on your save.
To find the Randomazzo, you'll need to first unlock the Gallo Tower stage. Next, start a run on any difficulty and head north. If you've unlocked the Milky Way Map, you'll be able see it directly on your pause menu map.
Head north, following the green arrow until the Randomazzo is in view. When it is in view, a number of Wizard mobs will spawn who shoot projectiles and slowing beams at you. It's best to defeat them before you pick up the Randomazzo.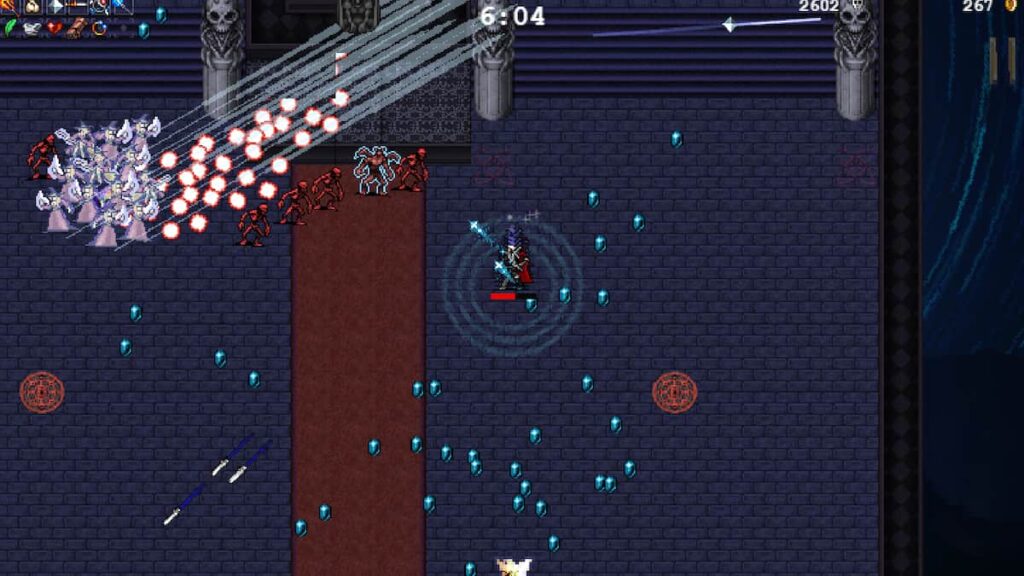 If you don't, the Wizards will follow you around, slowing you constantly until death. They have quite a lot of health, so it's useful to be at a reasonably high level before tackling them.
Once collected, the Randomazzo will unlock Arcanas. Arcanas is a new feature in Vampire Survivor that allows you to add unique buffs granted from tarot-like cards. The first one you'll unlock is the Randomazzo, but after this you'll discover more cards as you play the game. Some are unlocked through treasure chests, some are carried by bosses, and others are unlocked in a unique way.
For more Vampire Survivors guides check out How to unlock the Gallo Tower stage in Vampire Survivors on Pro Game Guides.