Vampire The Masquerade: Swansong is an entry in the long-running Vampire series, and while players may know other titles that focus on more action-intense mechanics in the series like Bloodhunt, Swansong takes a more guided approach, letting players take on a detective role, using skills to navigate conversations carefully and ween information out of targets. You'll need to upgrade skills to succeed in discussions during Swansong, but how can players earn these points?
Completing tasks in levels of Vampire The Masquerade: Swansong grants players experience points when a level ends. The better players do and the more jobs they finish during these levels, the more upgrade points they'll earn. Upgrades farther along in skill trees cost more points than their predecessors, so you'll need to save up. Take care not to fail tasks in Swansong, as doing so can lower your Upgrade Point gain.
Related: All Consumable Items in Vampire The Masquerade – Bloodhunt
How to earn extra Upgrade Points in Swansong
Completing optional objectives and finding hidden items that expand your chance of success in dialogue are excellent ways to earn extra points in Swansong. Just because you can move on to the next area in the game doesn't mean you should. Explore each location thoroughly before approaching the Point of No Return. Points of No Return take players to another area and lock them out of the previous venue. If you see a U-turn logo with a red circle and a line, that indicates a Point of No Return.
What are Upgrade Points used for in Swansong?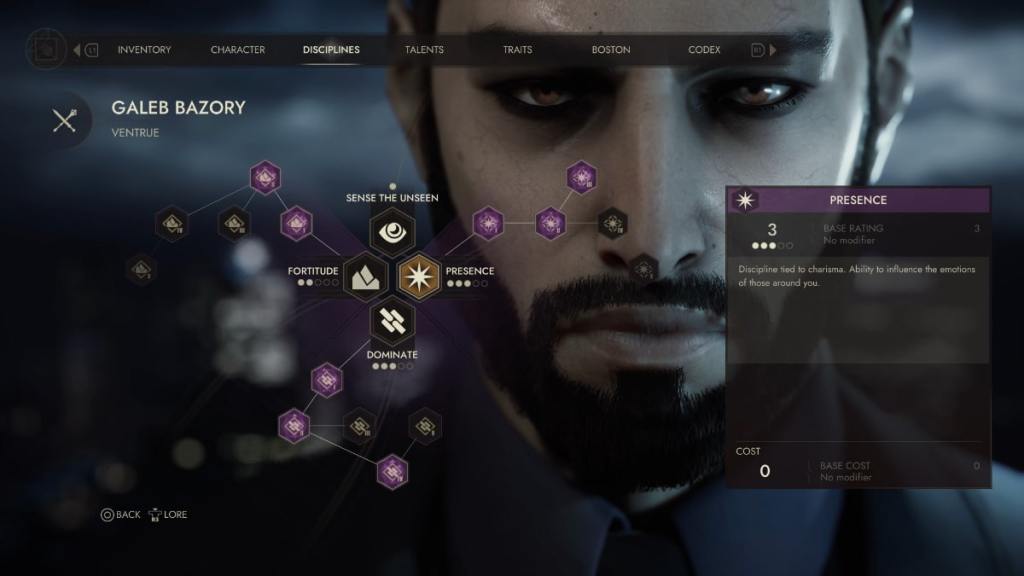 Upgrade Points allow players to boost their character's Disciplines, Talents, and Traits in Swansong. The more points players have in a particular skill or ability, the better they'll perform in conversations and confrontations. Each character in Swansong has unique strengths and weaknesses, so don't be afraid to experiment with their skillsets when swapping characters.
For more on the Vampire Series, visit some of our other articles on Pro Game Guides, like Best Weapons in Vampire The Masquerade – Bloodhunt.