Sony is preparing the next PlayStation VR headset for PS5 owners and the hardware appears to live up to its next-generation expectation. The company has not revealed official PlayStation VR 2 specs, but leaks from UploadVR tease exciting new features, some of which have not been implemented by VR competitors.
Exclusive to the PlayStation VR 2 is haptic feedback provided directly within the headset, according to UploadVR. Although haptic feedback is a confirmed feature in the official PSVR 2 controllers (see image below), the inclusion within the headset is surprising.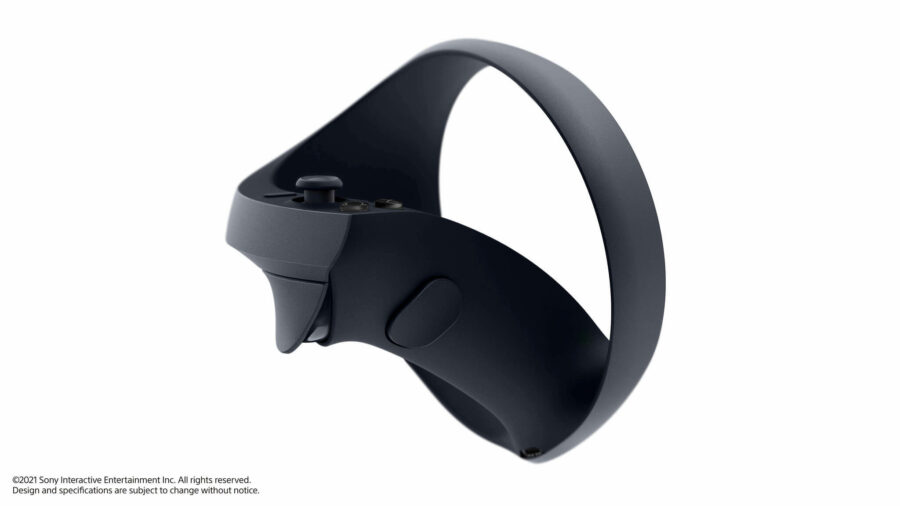 Improved haptic feedback for realistic motor senses—like falling raindrops in Returnal and directional footsteps in Astro's Playroom—were a welcome feature of the new DualSense controller that shipped alongside the PS5. The benefits provided from haptic feedback directly within the new PSVR 2 headset could improve upon the biggest technological selling point of virtual reality: immersion.
Related: Best VR Games (2021)
Additional PlayStation VR 23 Headset Specs
The PlayStation VR 2 is expected to boast 4K resolution of 4000x2040 pixels (2000x2040 per eye). This resolution slightly beats the Oculus Quest 2 (1832x1920 per eye) but falls short of the 5K resolution featured in the HTC Vive Pro 2 (2448x2448 per eye).
Additionally, a lens separation adjustment dial is expected to be included in the PlayStation VR 2 specs. The Oculus Quest 2 features a similar mechanism, allowing users to switch between 3 spacing settings to accomodate various IPD measurements.
UploadVR also speculated on direct eye tracking, made possible by foveated rendering. Expanding upon this feature's possibilities like improved social connectivity, they wrote:
"Eye-tracking can also dramatically change the sense of social connection made between avatars in VR. Generally speaking, the technology allows for subtler expression translating to a more profound sense of actually being together with another person in a virtual world. Eye-tracking could also be employed for other uses, such as much better throwing mechanics that take into account what a player is looking at when they release a virtual object."
System Requirements
PlayStation VR 2 will have less wires than its original counterpart, but it will not ship 100% wireless like the Oculus Quest 2. The new headset will still require direct wiring to the PS5, most likely through USB-C connection, the same console port that is used to charge the DualSense controllers.
For more on Virtual Reality, check out the Best VR Fishing Games and the Best VR Fitness Games on Pro Game Guides.