If there is a genre that is popular in VR, it is the fighting game genre. Melee combat feels fun and immersive in VR, and with many games having physics-based combat, you will feel as if you are really there. Below we have compiled some of the best fighting games on VR, check it out!
Related: Best Nintendo Switch VR Games
Blade and Sorcery
Blade & Sorcery is one of the best fighting games for VR. It allows players to engage in melee, ranged, and magic combat. Fulfill your fantasy of being a mighty warrior or spell-slinging mage. Blade & Sorcery features a realistic physics-driven engine with fine hitboxes where each object and character has weight. As a result, you can experience all the thrills of magical medieval combat without worrying about death!
GORN
When it comes to over-the-top action and violence, look no further than GORN. This ridiculous VR gladiator simulator features fun physics-driven combat with extreme executions. Players can dismember their opponents with a variety of weapons and even tear off their heads with their bare hands. GORN is a delightful game filled with blood and gore where you will face an unending wave of foes who are essentially marching to their deaths.
Hellsplit: Arena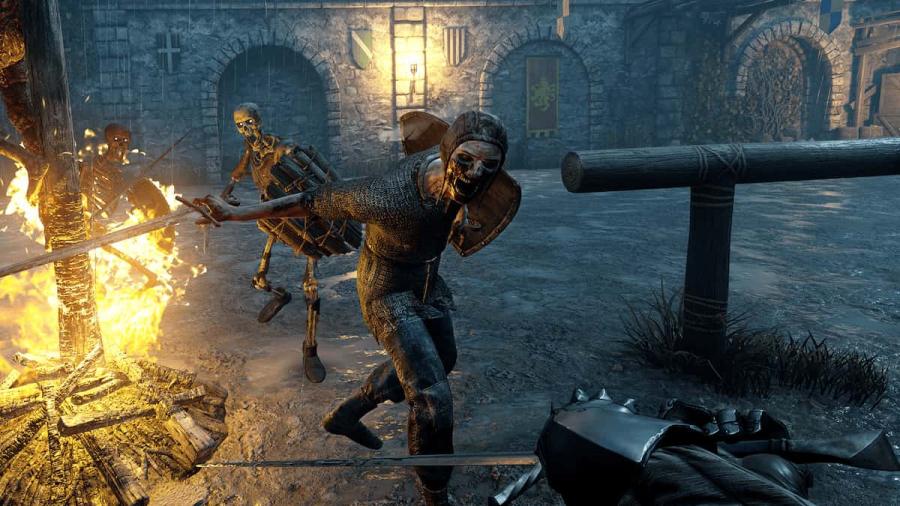 Battle the undead in this dark arena-based fighting game. Hellsplit: Arena features a gruesome and realistic feeling combat with a life-like injury system which increases the tension for the player. Its physics-driven combat will see your avatar mimic your movements as you wield a variety of weapons and face the dead in various arenas. Those looking for a dark and scary fighting game should absolutely give Hellsplit: Arena a try.
The Thrill of the Fight - VR Boxing
It's time to get sweaty in The Thrill of the Fight - VR Boxing. It is a room-scale boxing game where you will go head to head against various opponents until you become a champion in VR. Players can jab, dodge, and uppercut as if they are actually in the ring. In The Thrill of the Fight - VR Boxing, opponents have their own styles and techniques, making each fight feel different and a true test of your boxing skills.
Until You Fall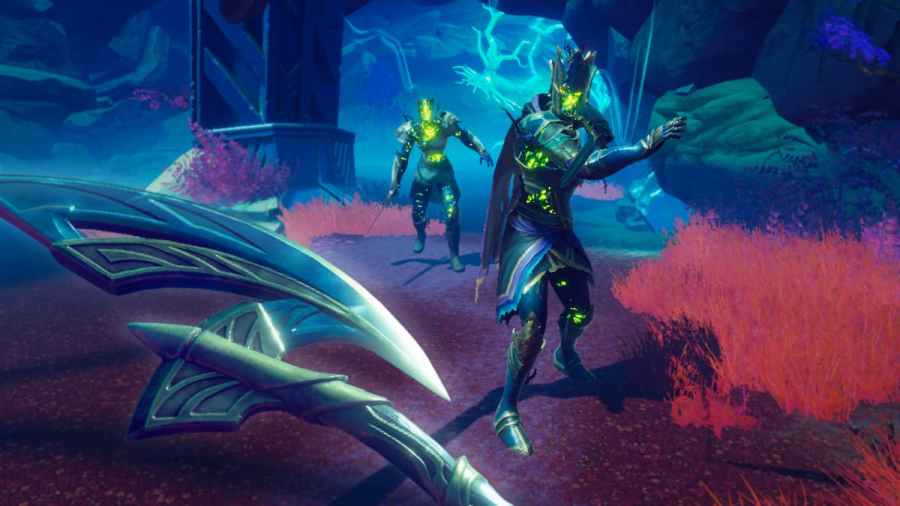 Until You Fall is a unique combination of fantasy synthwave wrapped up in an intense fighting game. Hack and slash your way through enemies in this rougelite game. Players will fall in combat but rise, learning new power-ups, and face randomized rooms, so each run feels unique. A unique selection of weapons makes Until You Fall stand out, and the customizable comfort options will have you coming back for more time and time again!
For more information on VR, check out How to play Minecraft in VR and 7 Tips for Beginners in Zenith: The Last City VR MMO on Pro Game Guides.