As a vehicular all-out-war simulator, War Thunder offers quite a lot of options for players to choose in terms of how they wish to duke it out on the battlefield. From aviation, armored vehicles, and naval craft—the choice is yours. However, when it comes to pulling off victories with flair, there can be little doubt that the aces up in the sky take the cake.
Taking to the skies in War Thunder can be as intimidating, as it is tempting. While the basics are easy to pick up on, the sheer number of aircraft and experienced aviators waiting to riddle your steel bird with bullets is massive. To determine the best aircraft for the job, read the stats carefully, and always pilot them firsthand to understand your niche. With that said, here's a list of the six best planes you can fly in War Thunder.
B-29A-BN Superfortress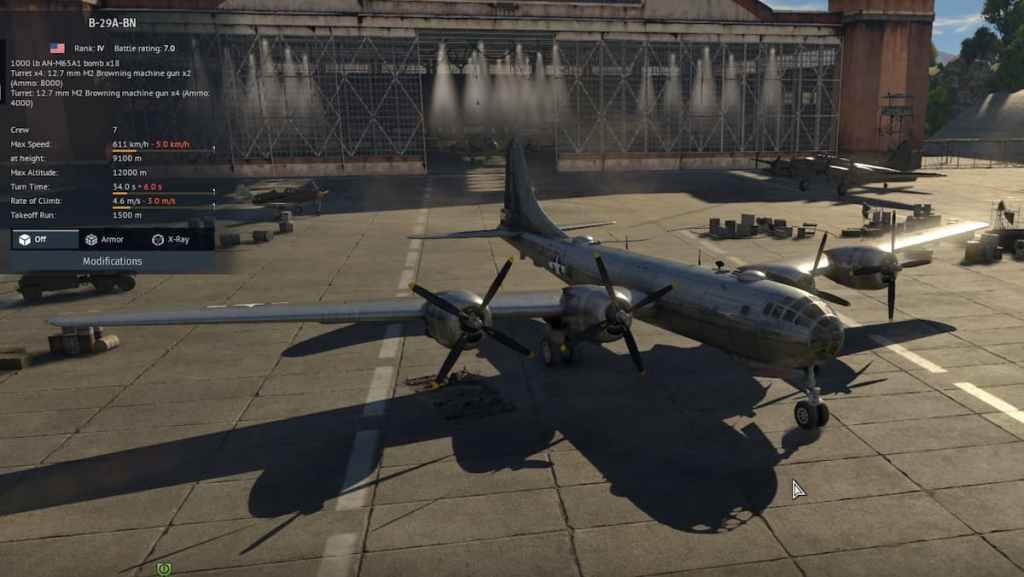 It's called the Superfortress for a reason, and it's not hard to see why. This behemoth, hailing from the US, is one of the most powerful bombers in the game. It is designed for only one purpose, and that is to drop massive payloads on the battlefield from great heights. Carrying an incredible number of 18 bombs, and armed with two Browning heavy machine guns, it is literally a flying fortress. However, owing to its massive size, it is not the best when it comes to maneuverability. Its huge footprint on the skies also makes for an easy target for enemy aviators and ground forces alike. But once it reaches a good altitude, it can rain down hellfire like no other.
Spitfire F Mk 24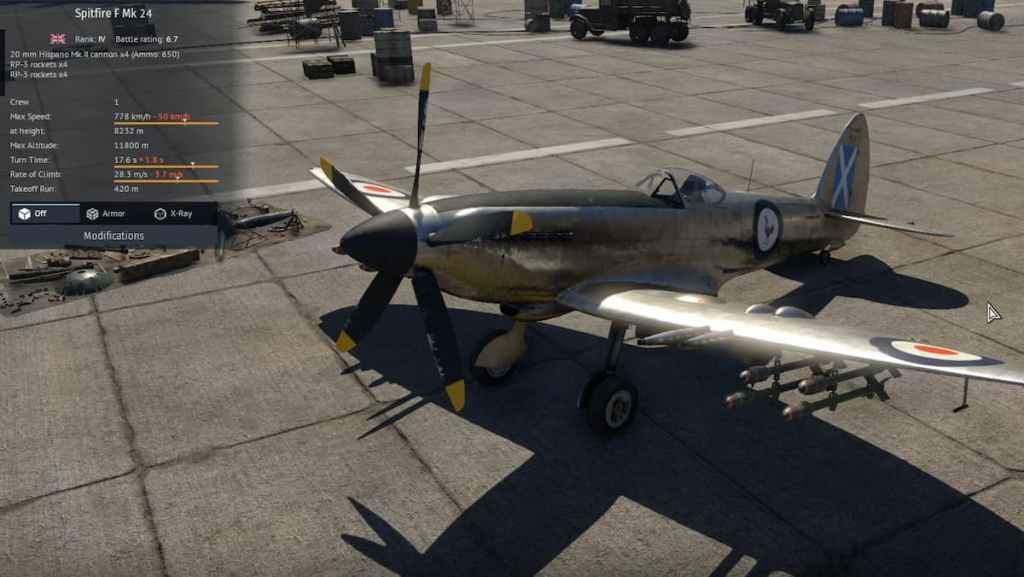 The Spitfire is an instantly recognizable icon for aviation fans. This legendary aircraft by the RAF is powered by the Rolls-Royce Griffon engine, which can propel this nifty little aircraft to incredible speeds very quickly. Its formidable maneuverability and speeds ensure enemy aircraft have a hard time shaking a Spitfire off their tail. Owing to these characteristics, it is one of the best planes for the boom and zoom technique, where an aircraft reaches high altitudes to quickly swoop in on an unsuspecting low-flying aircraft to take them out.
Related: Best Simulation Games on PC
F-4C Phantom II
There is perhaps no other WW2 aircraft that fits the quintessential definition of a jet fighter, as much as the F-4C Phantom does. This jet fighter, produced by the US, was a marvel of engineering during its heyday. At top speed, this brute of the air travels faster than the speed of sound, clocking in at a whopping 1374 mph. Armed with a 20 mm cannon, sidewinder rockets, and bombs, coupled with insane acceleration and altitude climbing, this plane can take on any role it is assigned to. However, due to its size, it can be a strain to maneuver.
Arado AR 234 B-2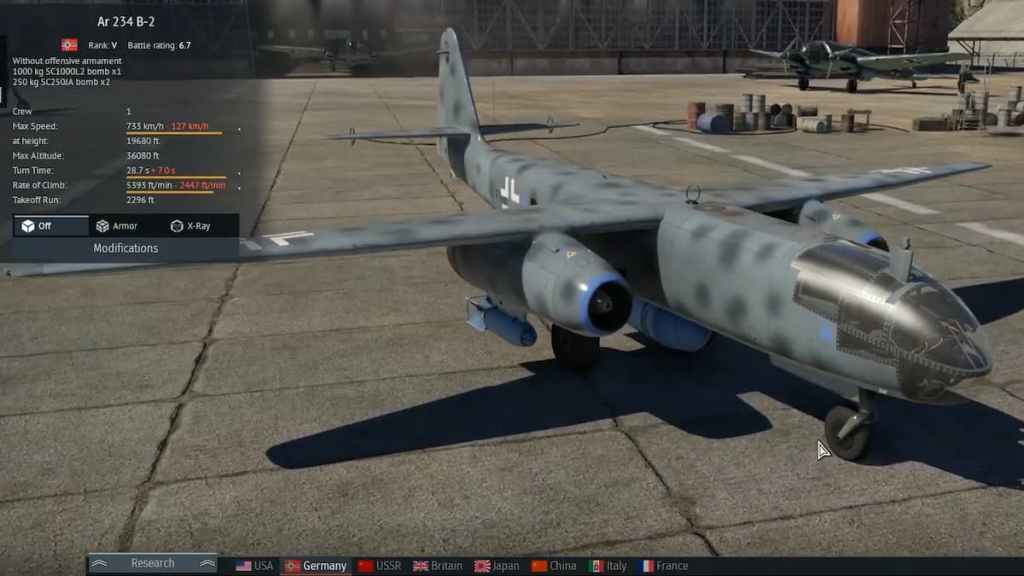 If the Superfortress sounded like a good prospect, but the dawdling speed and maneuverability turned out to be a hard sell for you, the Arado AR 234 B-2 might be the one you want. Being the first ever jet bomber ever produced, this German aircraft was a marvel, back in its day. It is quick, compact and almost effortless to fly, making it perfect for targeted bombing and dive bombing. However, lacking any form of armament whatsoever, it is an easy target to take down for enemy battalions. So, always use it for swift, planned attacks.
Related: How to fly the Bomber Plane in Call of Duty: Warzone Pacific
Yak-3P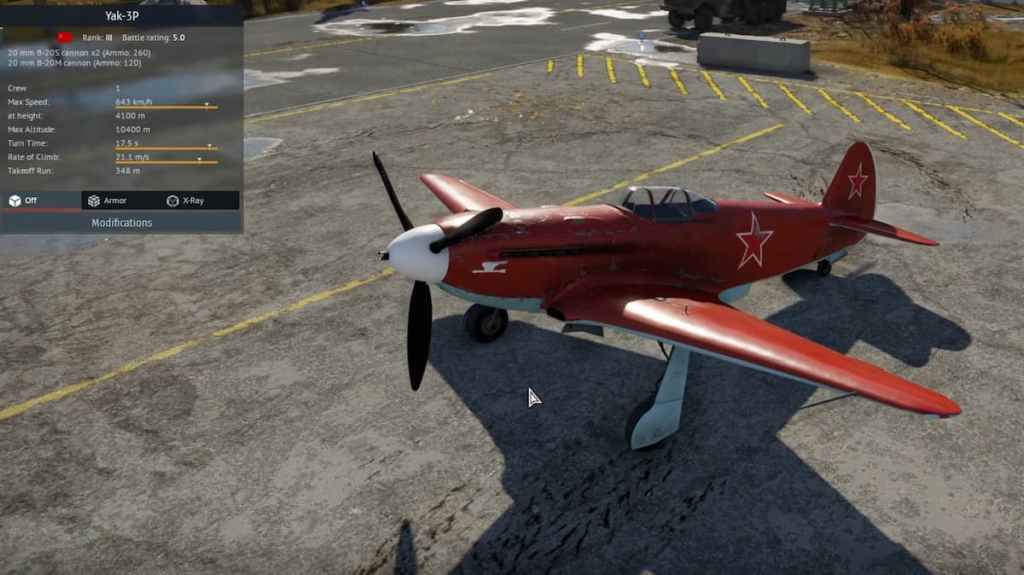 The Soviet Yak-3P is a fighter plane many players swear by. It is one of the best all-rounder aircraft for beginner players, and expert players will still have a great time flying these. Thanks to its quick speed and nimble handling, the Yak can fly circles around enemy aviators with ease, and target them from unsuspecting angles. Armed with three 20 mm nose-mounted cannons, it can rip through the sides of any aircraft it meets. However, its only downside is the lack of durability. Prone to catching fire, overheating, or snapping its wings, be wary of entering headfirst into the fray when piloting this machine.
G.56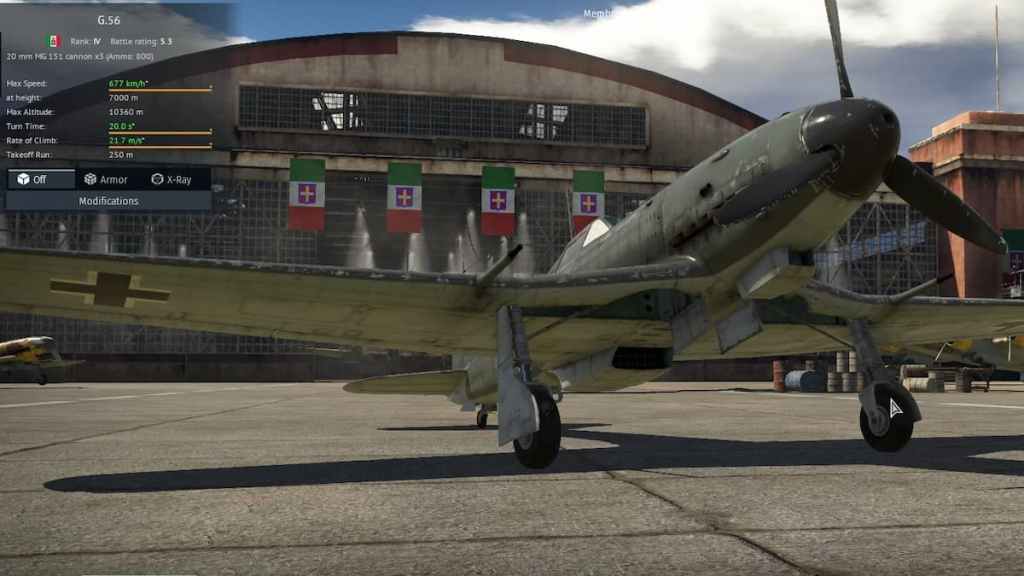 Coming in from Italy, the G.56 is one of the best mid-tier aircraft in War Thunder, and is a huge crow favorite. Owing to its combination of a powerful DB 603 engine coupled to a light frame, the G.56 excels at high endurance battle in the mid to high altitudes. It is simple to set up the artillery in this aircraft and initiate attacks, and it's large ammo capacity helps it sustain longer in dogfights. However, make sure to fly high to make the most of this aircraft's strengths.
Looking for more games to fly high? Check out the Best Airplane Games on PC, here on Pro Game Guides.