While you start out with four companions in medieval turn-based tactical RPG Wartales, you can soon add more to your party. You can bulk your warband out with both animals and people if you choose to, but especially early on this can feel like a big drain on resources, both Influence and Krowns. But occasionally you meet an NPC on a quest, giving you a moral decision that could affect your party. One early one is, should I save Torus in Wartales?
Where is Torus in Wartales?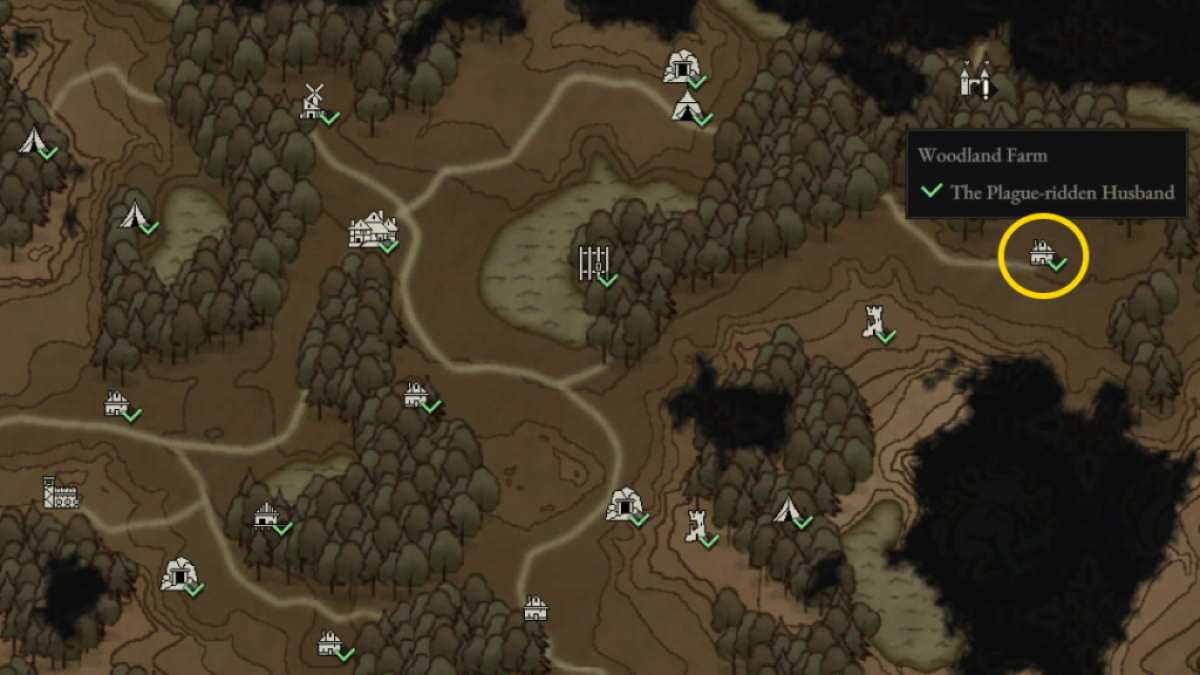 You'll find Torus at the Woodland Mill east of Stromkapp and Tiltren Jail. He has been infected by the plague and his wife asks if you will 'take care of him'. You'll have two options. You can either put him out of his misery or add him to your party. You'll complete the quest either way, and your decision has no long-reaching ramifications to worry about. So, whether you save Torus is purely a party make-up decision, meaning there is no right or wrong answer.
Should I keep Torus?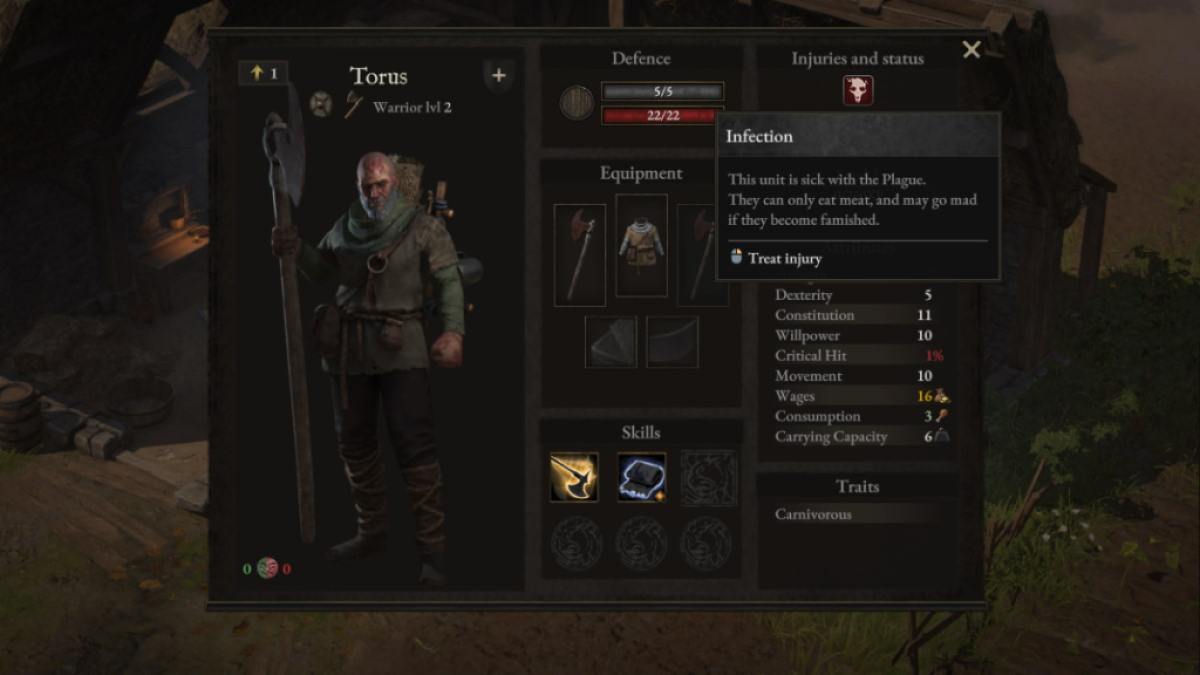 While there are several NPCs you can hire in quest situations like this in Wartales Torus is a particularly divisive one. On the plus side, his wage demands are OK, and you don't have to pay any Influence or Krowns to add a solid Warrior to your party.
On the downside, I had to give him five Ghost Carcasses to join me which felt like a lot. Torus always has the Carnivorous trait which means if you don't feed him meat at each meal, you'll lose a little happiness. He also joins your party at level 2, so if you don't get him very early, he'll be behind the curve in terms of leveling with your other companions. But if you do, you can shape him into the Warrior you need. Personally, I chose against keeping him.
Finally, you will also need to cure his infection once you recruit him. A cure for the plague will set you back 59 Krowns from the Apothecary in Stromkapp, which is essentially another sign-on fee in itself. That said, you can just steal the cure if you're that way inclined.
If you want more information on Wartales, check out Wartales Profession Bonuses, Explained, or How to get free companions in Wartales here at Pro Game Guides!