Welcome Home ARG is an exciting topic with roots in a mysterious children's puppet show. This colorful series contains illustrated books, recordings, and old merchandise—all centered on a delightful neighborhood and its residents. We get strong Five Nights at Freddy's vibes from Welcome Home ARG, but that may just be our imagination.
The restoration and unraveling of this children's television show have led to much mystery. The team has discovered that there are eight prominent characters in total, though there is a ninth member named Home, who is Wally's house. This may lead you to wonder who all the characters are in Welcome Home ARG.
All characters in Welcome Home ARG
Each character in Welcome Home ARG lives in the neighborhood together. The website shows this neighborhood and exactly where each character lives. Feel free to see each character below or read more about them on the website by clicking on their house. Here are all characters in the Welcome Home ARG neighborhood.
Wally is one of the most popular characters in Welcome Home. Maybe one reason he is so popular is that he's a painter. You can learn a lot if you draw with Wally and his house named Home.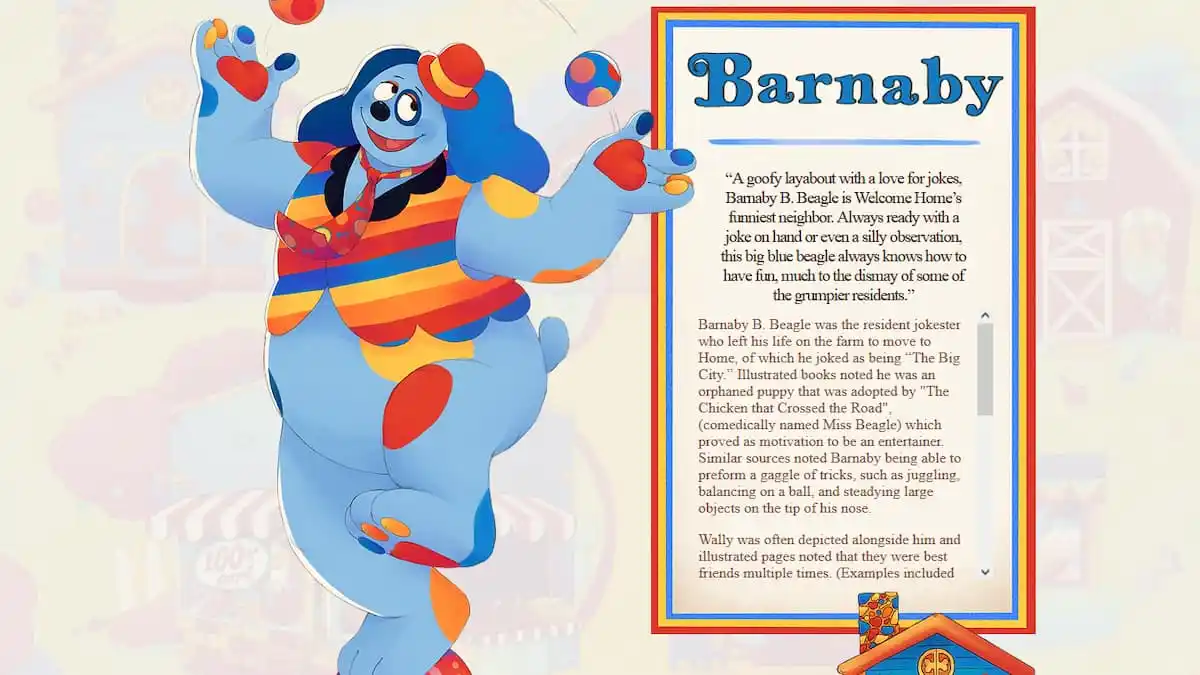 If you're looking for jokes and funny stories, your best friend will be Barnaby B. Beagle. There is no better comedian in the world than BBB! And if that's not enough, he's also a great entertainer because even when he fails to do the trick, he'll make you laugh.
It seems like nothing can spoil Julia's positive spirit. She'll always welcome you with a smile, ready to play with you. If anyone can cheer you up in Welcome Home, that's Julia and her beautiful flowers!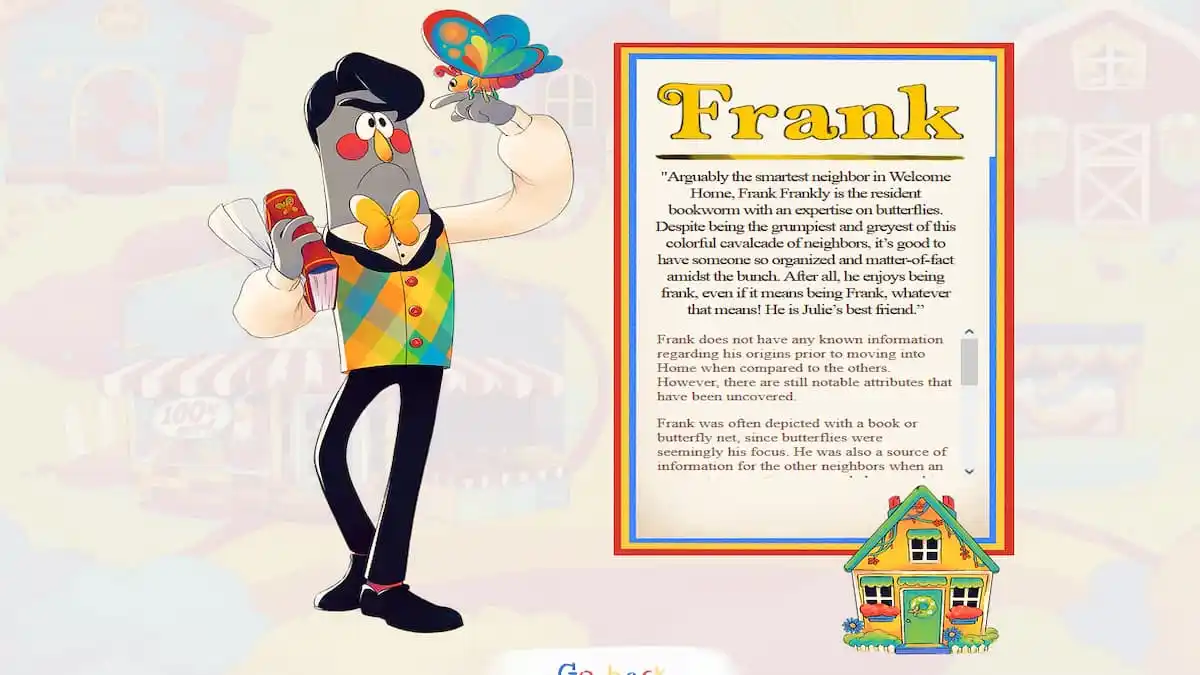 Don't let Frank's serious face fool you; he's one of the friendliest residents you'll meet in Welcome Home. He's brilliant and honest, so sometimes he may seem harsh. The truth is, he just wants the best for his friends!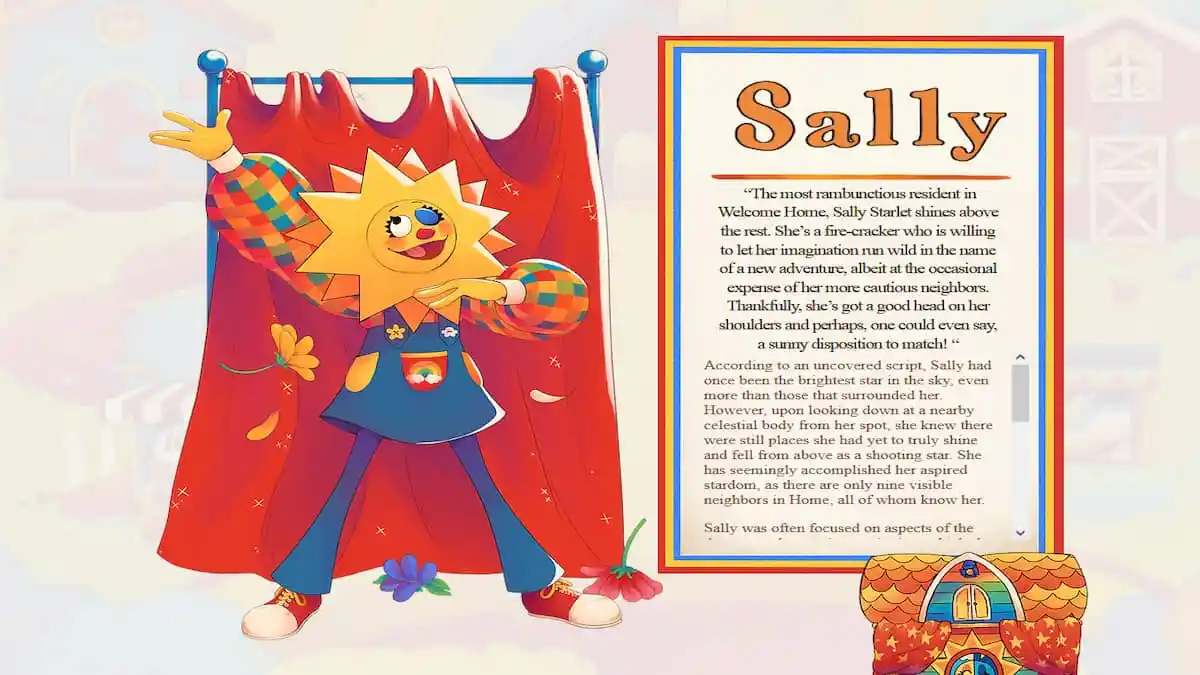 Sally is the most imaginative resident in Welcome Home. She's always coming up with new stories, and her friends are more than happy to act on them in plays she directs.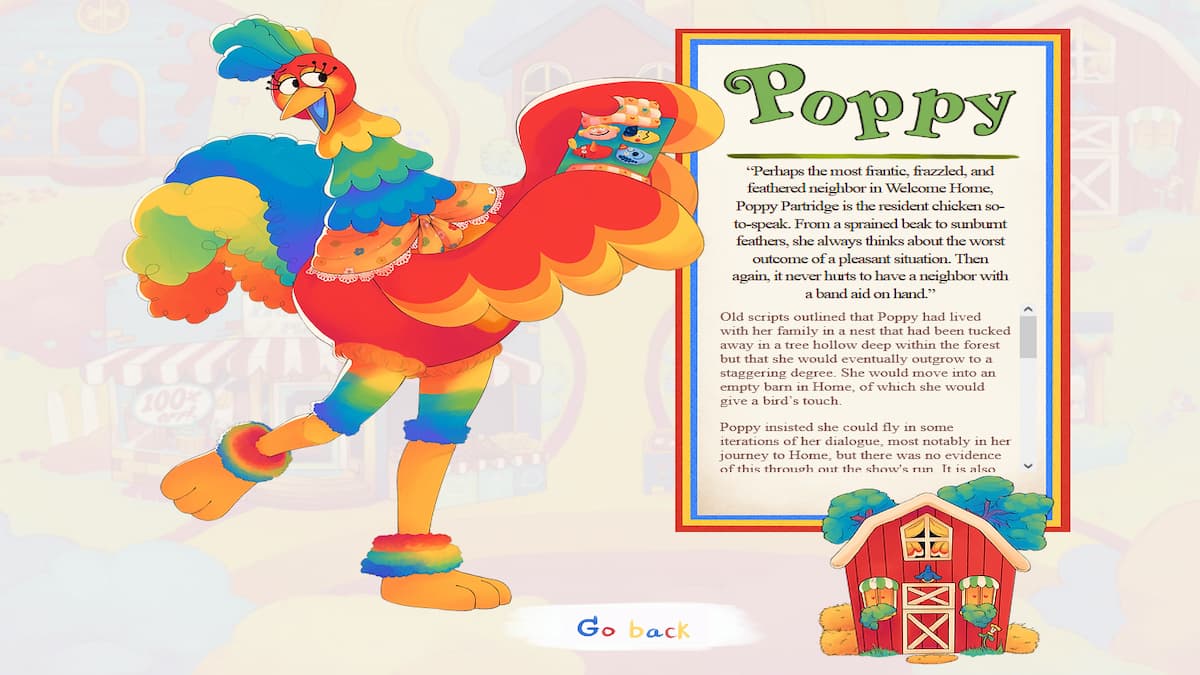 Poppy Partridge is the most down-to-Earth resident in Welcome Home. Her neighbors are often too optimistic and carefree for her taste, so she tries to counter that with reasoning so they can be more responsible. That way, nothing horrible will happen.
Howdy is such a friendly shopkeeper that he's more than happy to trade groceries for a good story or joke. That's maybe nice, but not very good for his business, as you can't pay the bills with laughs. Or perhaps you can? This is a Welcome Home, after all!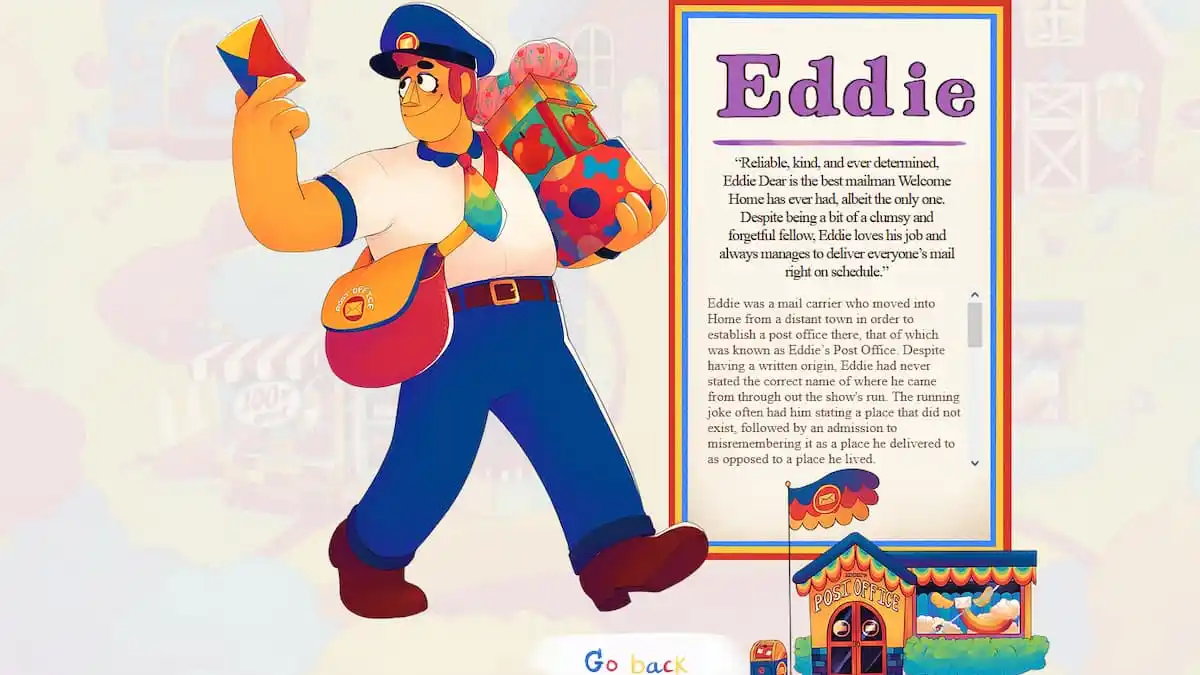 Eddie is a great postman, although he does seem to forget things, which is not the best characteristic for this job. But he's the only postman in Welcome Home and charming, so residents can't think anything but the best about him.
Homes in Welcome Home
Houses in Welcome Home have a character of their own. They're alive, so residents always lean on them for exciting stories. Looking more closely, you'll notice that only Walley's house has eyes. Have you ever thought about why?
For more information on gaming, check out How to get the scissors in Hello Neighbor 2 – Day 1 and All monsters in Rainbow Friends and how to survive them – Roblox on Pro Game Guides.