World of Warcraft patch 10.1 added the Zaralek Cavern as a new zone to explore, and it comes with a variety of World Quests to complete. The Shell Corporation quest tasks you with tracking down eight Slime Sheathed Shells, and here's how to do that with ease.
How to get Slime Sheathed Shells in Dragonflight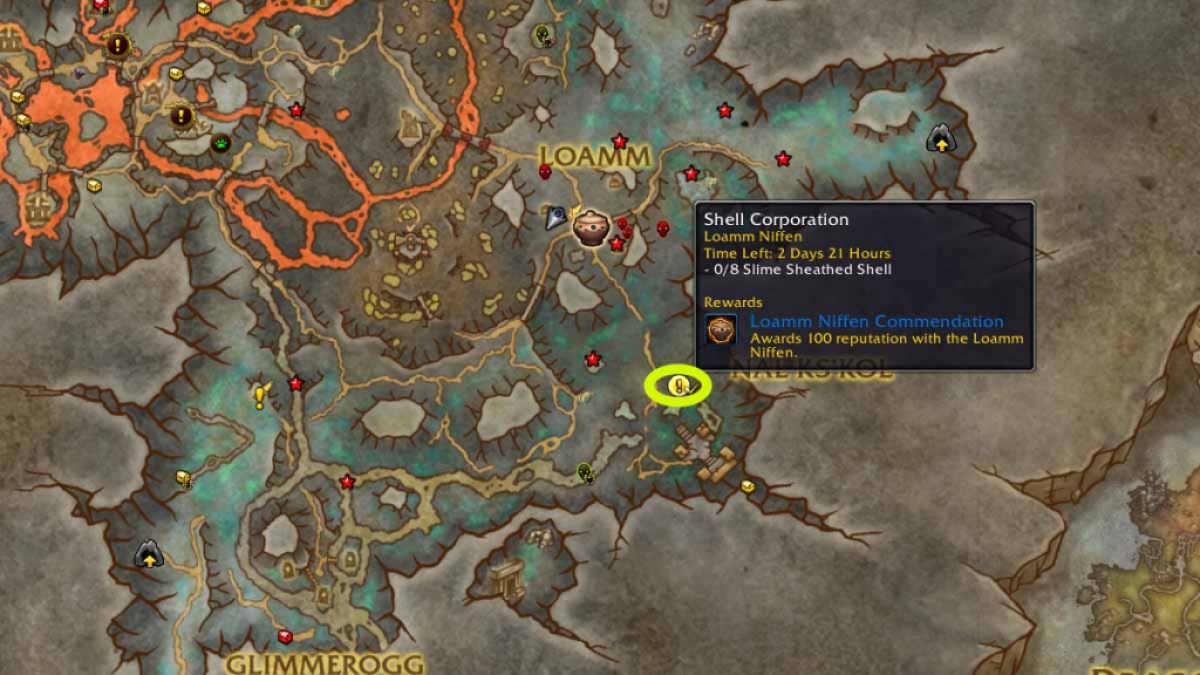 The World Quest can be found in the southeast portion of the Zaralek Cavern, and if the World Quest is currently active, it'll be marked on the map for players to complete. Heading over here will give you the objective of getting eight shells, and it's not as simple as just killing snails.
Related: All WoW Games in Order – World of Warcraft Expansions List
Instead, you'll need to interact with the Succulent Looking Deepcaps in the area to pick up Snail Stuffing. From there, go up to any of the yellow highlighted snails in the area and use the new treat on them. The snail will then drop a shell that can be picked up. This has to be done a total of eight times to complete the quest.
How to easily complete Shell Corporation in WoW Dragonflight
The hardest part about the quest will be competing with other players in the area all looking to do the same thing. Your best bet will be finding a less populated area so you can freely collect the mushrooms and then use them on the snails.
A populated server will make this tough, so relogging could be a good idea as it could potentially put you onto a less populated shard. There's not really a rush to completing this quest, so you can afford to be a little patient.
For more World of Warcraft guides and news, take a look at How to fix WoW Dragonflight Performance & Stuttering Issues on Pro Game Guides.