World of Warcraft Dragonflight introduced another weekly event with the release of 10.0.7 called the Trial of Storms. This weekly event gives players a Storm-Bound Chest to crack open and get rewards from. Here's how to find and open it in WoW.
Where to find the Storm-Bound Chest in Dragonflight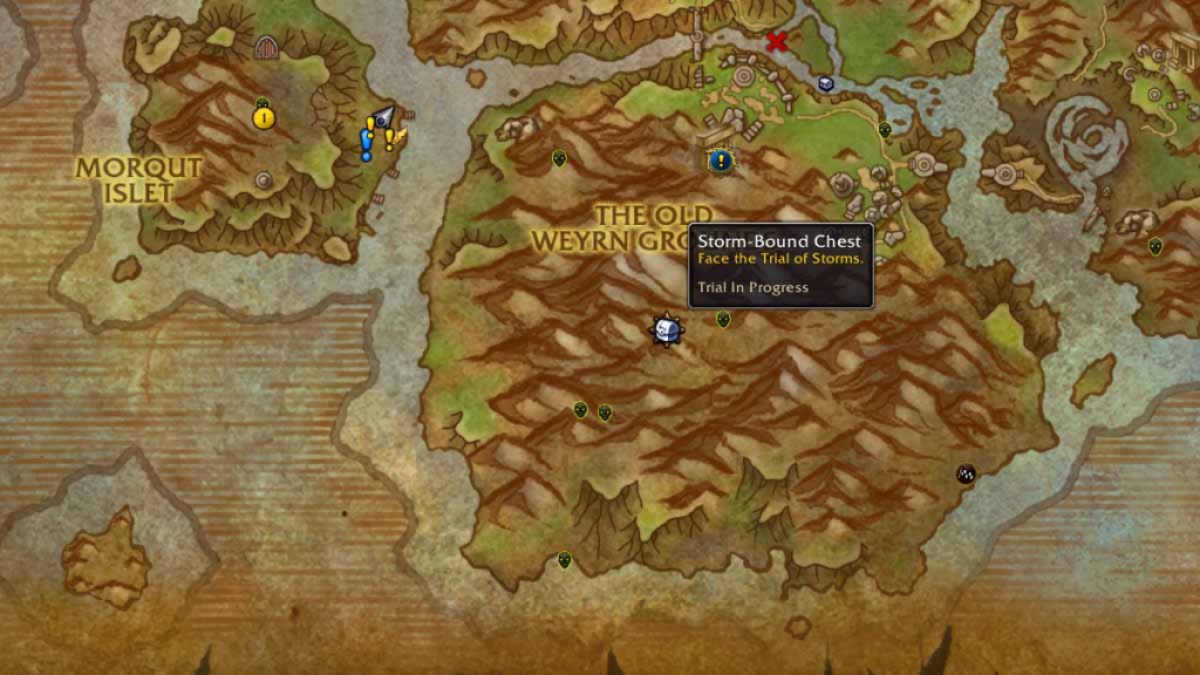 This chest is marked on the map with a treasure chest, and hovering over it will reveal it starts the Trial of Storms. From there, all players have to do is fly on over to it and get started.
Related: WoW Dragonflight Zskera Vaults: How to Unlock & Get All Rewards
Doing this will start the event where players just go through various stages of fighting enemies, and at the end they will have a chest to open up. This chest is guaranteed to drop a Zskera Vault Key, and there's a chance of getting a Primordial Gem stone from it that can be used a socket for the Onyx Annulet down the line.
Players will be able to join in on the event whenever it's live, but the rewards can only be obtained once a week. This means players will have to find other ways of getting vault keys. Ultimately, the Storm-Bound Chest is a nice way to get a guaranteed one vault key each week.
What loot comes from a Storm-Bound Chest in Dragonflight?
The 10.0.7 update added some new currencies into World of Warcraft, and all of them are available as a drop from the Storm-Bound Chest. The biggest ones are the vault key and gem, which comes out of the Condensed Magic Stone, but there are still some others players should consider going for. Here's a look at what can drop.
Primalist loot token
Zskera Vault Key
Elemental Overflow
Condensed Magic Stone
For more World of Warcraft guides, check out 7 Easiest Specs to Play in WoW Dragonflight on Pro Game Guides.