The monthly Trading Post quests give World of Warcraft players and lot of tasks to complete, and one of the easiest ones if using Happy Pet Snacks. Of course, it's only easy if players know where to find these as they aren't available on the Auction House.
Where to buy Happy Pet Snacks in World of Warcraft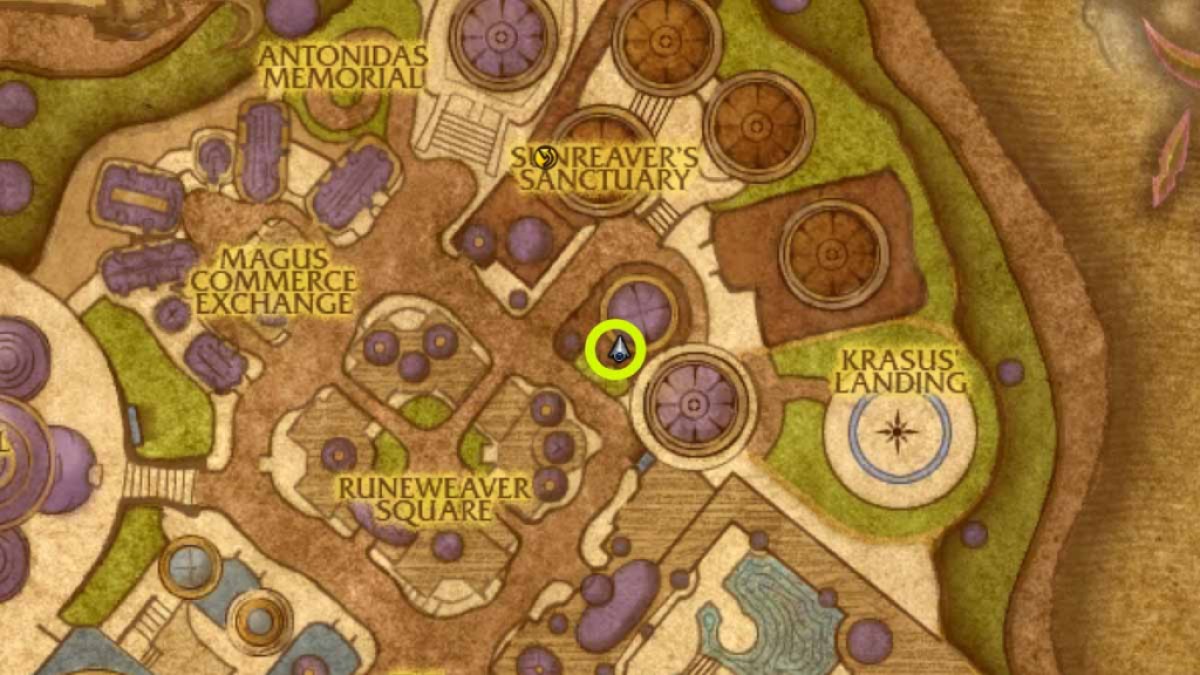 Happy Pet Snacks can be found in the Wrath of the Lich King version of Dalaran, which means players will need to take the Dalaran, Crystalsong Forest portal from either Stormwind City or Orgrimmar. While there is a Legion-version of Dalaran, that one won't have the vendor that sells the snacks.
Related: Where to find the Trading Post in World of Warcraft
Once that's done, players will want to head to Breanni, the pet supplies vendor. She can be found in a building just to the west of Krasus' Landing. She sells Happy Pet Snacks in a stack of five for 47 silver and 50 copper, so it's a small price to pay to get this quest finished off. From there, summon a pet companion from your collection and feed it the snacks. Once you feed the pet all five snacks, a notification will pop up saying the Traveler's Log quest is finished.
What is the Traveler's Log in World of Warcraft?
The Traveler's Log released with the debut of the Trading Post in Dragonflight. The log is loaded with a bunch of objectives for players to complete each month, and there are exclusive rewards for players who complete everything.
Players can check their progress by opening up the Adventure Guide, and filling up the entire progress bar rewards players with the Ash'adar, Harbinger of Dawn mount free of charge. With Blizzard staying tight-lipped on if there will be other methods of obtaining this mount in the future, players who are interested will want to focus on finishing off their Traveler's Log before March comes around.
For more World of Warcraft guides, check out How to Participate in the Community Feast in WoW Dragonflight right here on Pro Game Guides.