The release of the Revival Catalyst in World of Warcraft: Dragonflight gives players who haven't completed their class Tier Set the ability to catch up quickly. Like the Creation Catalyst in Shadowlands, the Revival Catalyst converts gear into tier pieces, so players don't have to rely on random drops from raids or the Great Vault for their bonus anymore.
How does the Revival Catalyst work in World of Warcraft?
Using the Revival Catalyst is as simple as heading over to it, selecting a piece of gear, and then punching it into the machine to get the new piece. Players aren't going to be able to convert their whole armor set at once, however, as the machine will need to be charged.
A weekly quest to complete rewards players with the charge called Renascent Lifeblood. The lifeblood is obtained by completing endgame activities such as Mythic+ dungeons, raids, PvP, and world content.
Related: Where to find the Black Market Auction House in World of Warcraft: Dragonflight
The item put into the catalyst will retain its same item level upon conversion, so putting in an iLvl 389 piece will spit back out an iLvl 389 piece. If an item from PvP or Mythic+ can be upgraded, it will keep its same upgrade track. The same applies to items socketed with gems, so players don't have to worry about losing anything.
The set bonus only applies to the chest, gloves, legs, helmets, and shoulders. The remaining pieces of gear can be converted for cosmetic purposes, but they won't provide a bonus to the player outside of matching the set in looks.
Where to find the Revival Catalyst in World of Warcraft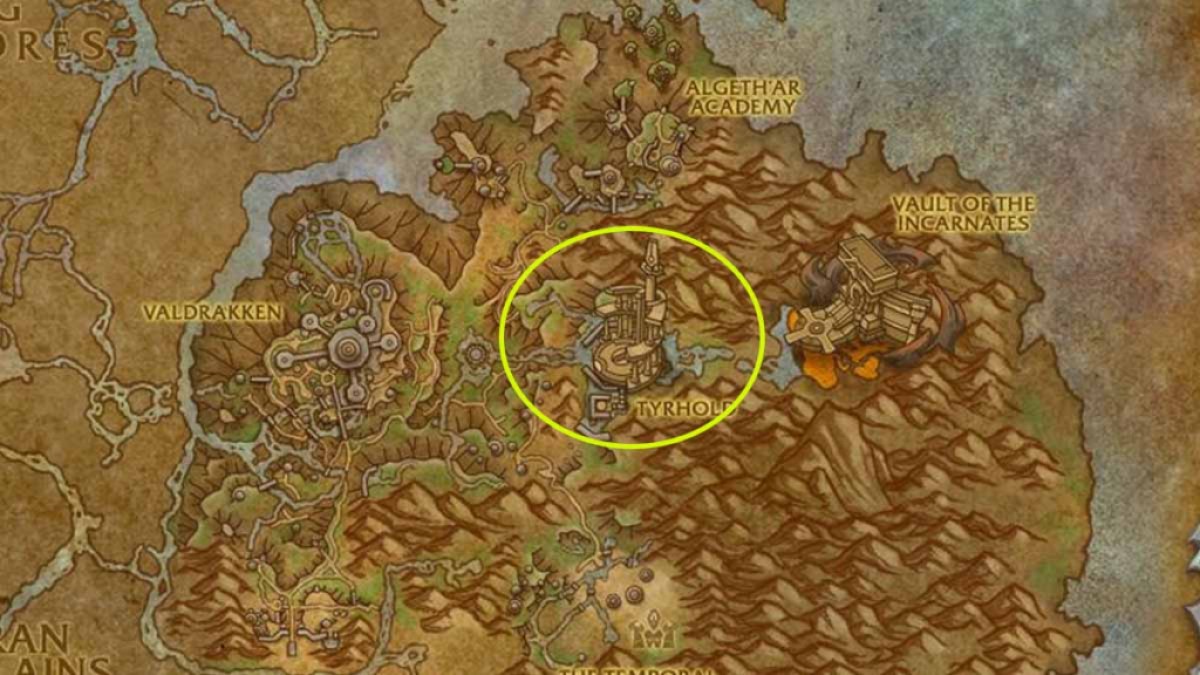 The Revival Catalyst can be found in Thaldraszuz, the home of the capital city Valdrakken in the Dragonflight expansion. Players must travel to the northern side of Tyrhold, where they'll find the catalyst inside a building housing Antuka, the NPC watching over the machine. For exact coordinates, players will want to head to 59.53, 53.71 on their map.
This has been an area player could visit in the past, but the catalyst wasn't available as an option then. With the Revival Catalyst now open, expect this to be a busy area as players from all across the expansion will be looking to upgrade their gear into a Tier Set.
For more World of Warcraft guides, check out Best Arcane Mage Talent builds in WoW Dragonflight on Pro Game Guides.