The World of Warcraft 10.1 update added the Zaralek Cavern as a new zone to explore, and it's filled with all sorts of goodies. The Ancient Zaqali Chest was introduced here, and much like the Blazing Shadowflame Chest, it has an extra step for anybody who wants to open it up.
Where to find the Ancient Zaqali Chest in World of Warcraft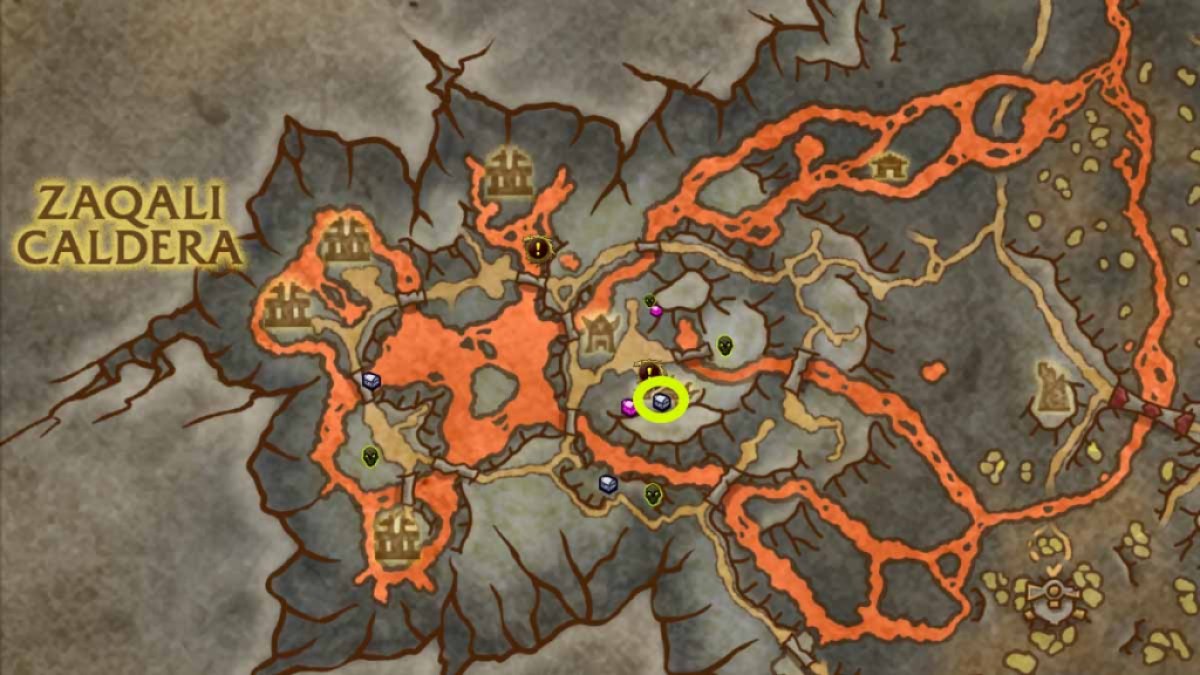 This chest can be found on the eastern edge of the Zaqali Caldera in an area surrounded by enemies. The Ancient Zaqali Chest is inside a small building, but before heading in you'll need to grab the Bottled Magma just on the right side of the door. The bottle does have a respawn timer of a few minutes if somebody grabs it before you.
Grabbing the Bottled Magma ensures you can open up the chest when you get inside. However, the bottle is just the least of your worries.
How to open the Ancient Zaqali Chest in World of Warcraft
With the Bottled Magma in tow, head into the building and make a right of find the chest. It's being guarded by a small mob of semi-difficult enemies (nothing an invisibility potion won't handle!) that you'll have to either kill or sneak by.
Once the building is cleared out, just open up the chest and get the goodies. With this being one of the harder chests to open in the zone, we don't imagine you'll be coming back to the Ancient Zaqali Chest often, but now you know how to crack it open.
For more World of Warcraft news and guides, check out How to get the Windborne Velocidrake mount in World of Warcraft Dragonflight on Pro Game Guides.