Developed by Tiny Roar, XEL is an epic 3D sci-fi fantasy action-adventure RPG with various combat mechanics featuring the protagonist from a top-down view. While the gameplay is bound to remind players of the good old Zelda days, its unique mechanics pose a different form of challenge. XEL has countless puzzles and several dungeons, which is why players will need to know how to properly save their progress.
Players will come across unique cylindrical objects called Chronal Pillars. You will need to interact with them to save the game. XEL doesn't have an autosave feature, and players will have to manually save the progress every time by finding and interacting with these Chronal Pillars. They are pink in color, and the unused Chronal Pillars will look like broken fragments. To save your progress, simply walk up to these pillars and press K (default keybind).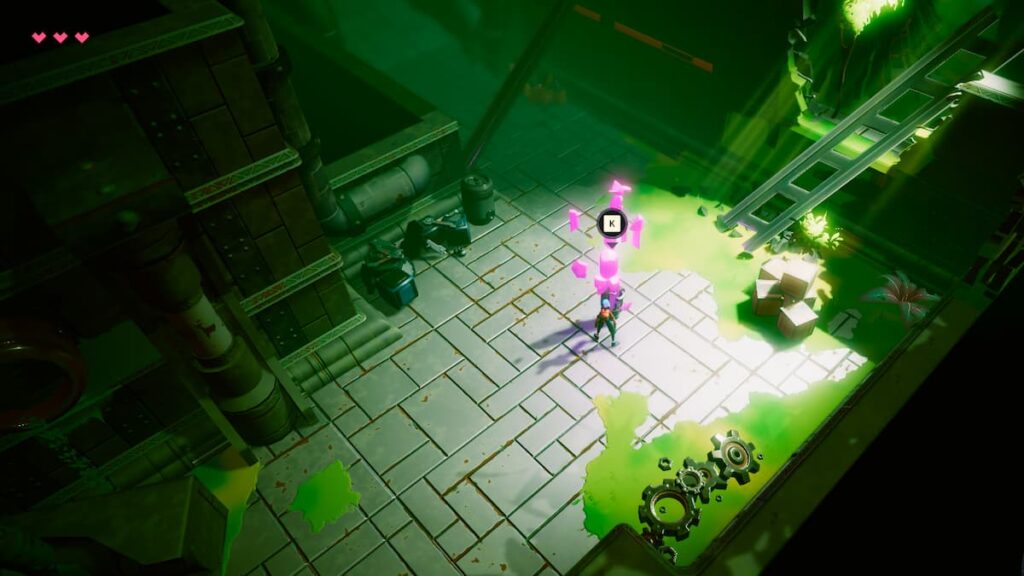 Related: How to beat Thunderblight Ganon in Zelda Breath of the Wild
Players can check the image above to see how Chronal Pillars look in-game. You will come across several Chronal Pillars while exploring the map and can use them to save progress up to a certain point. There are a few slots, and each of them can be overwritten as you progress further in the game.
In XEL, players will start the game as the protagonist, Reid, who is found shipwrecked in an unfamiliar world. The hack-and-slash combat in the game can take a little time to get used to, but it can be intensely satisfying when paired with the parry and dodge mechanics.
For more information on gaming, check out Is The Legend of Zelda: Twilight Princess coming to Nintendo Switch on Pro Game Guides.