The possibilities that come with Link's new Fuse ability in The Legend of Zelda: Tears of the Kingdom are practically limitless. Early on, however, Link doesn't have access to as many materials as he does toward the endgame. This means that he will have to rely on a couple of common fusions to get through some of the tougher content. These are the best early fuse combinations in Zelda: TotK.
Which items should players fuse early on in Zelda Tears of the Kingdom (TotK)?
Fire Fruit and Arrow
This combination can get Link out of some really sticky situations in Tears of the Kingdom. First of all, it can burn enemies, which lowers their health for Link to finish off. A fiery arrow can also detonate the red explosive kegs that are sometimes by enemy camps. The most underrated use of fire arrows, though, is using the updraft to get high in the air. This is a great way to get on top of a Battle Talus, for example.
When playing, i was able to hit three out of four Bobolkins just from using the paraglider over the updraft from a fiery arrow. In general, using updrafts is a way to be more accurate, since it gives Link more time to line up his shot.
Keese Eyeball and Arrow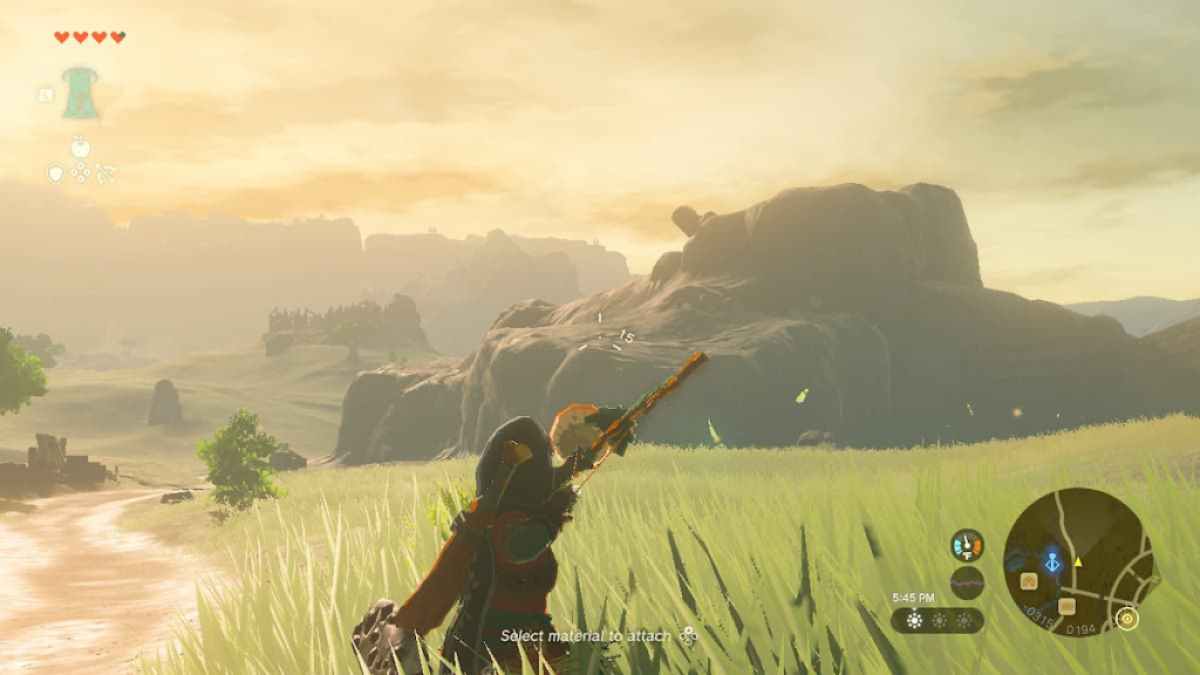 In the middle of a skirmish, it can sometimes be difficult for Link to hit his shots. This is why the Monster Eye works well with an arrow, which turns it into a homing arrow. This is another good tool to use against the occasional Battle Talus, since it's guaranteed to knock down one of the Bokoblins on top.
Rock and Traveler's Claymore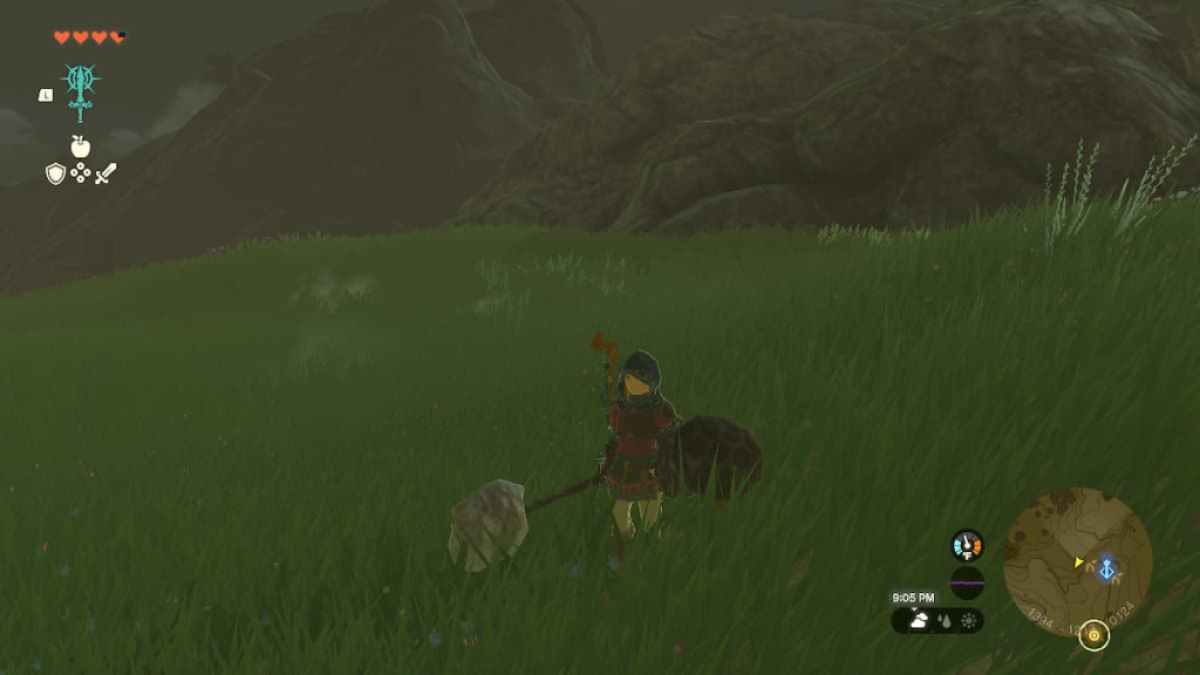 Traveler's Claymores are both abundant in the overworld and pretty weak. Fusing a rock to one is a good way to give it some extra power, but the main use of this combo is to turn the sword into a hammer. With this, Link can smash the broken rocks like the ones beneath Sahasra Slope Skyview Tower.
Ironshroom with any Shield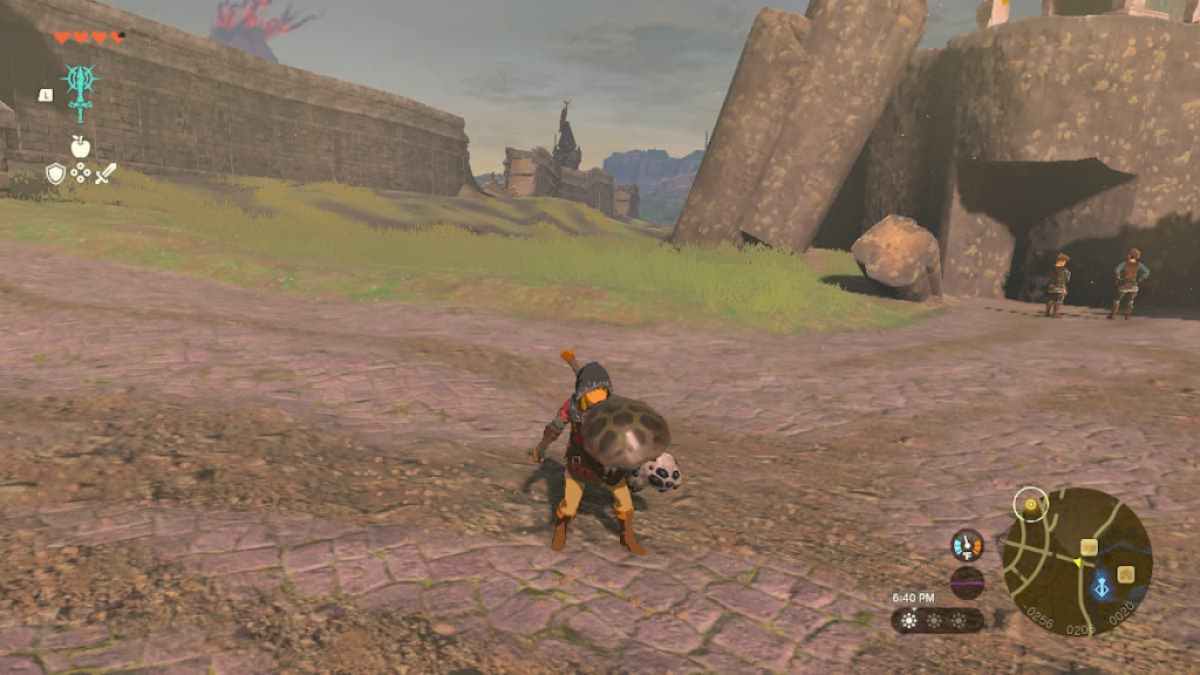 Most of the early game shields are really flimsy. An Ironshroom solves this issue, though, since it adds defense to any shield. A good idea early game is to build this fusion and save it for when Link finds an enemy camp that is a little too overpowered for him.
Soldier Construct Horn with any Sword
After playing through the Great Sky Island, Link should have tons of Soldier Construct Horns. One good way to put them to use is adding one to one of the weaker swords, like a Traveler's Claymore or even a Wooden Stick. This will give that weapon the extra power it needs to defeat Bokoblins quickly.
Want more Tears of the Kingdom guides? Pro Game Guides has you covered with Are there Shrines in Zelda Tears of the Kingdom?