Like many Breath of the Wild players, I loved the Remote Bombs and all the crazy shenanigans they allowed, especially bomb jumping with bomb impacts. I was sad to see Remote Bombs removed from The Legend of Zelda: Tears of the Kingdom, but I was determined to fly to great heights by blowing myself up. Through some experimentation, I was able to master the art of bomb jumping in Tears of the Kingdom.
How to Bomb Impact in Zelda Tears of the Kingdom
Using bombs to reach high places in Tears of the Kingdom is simpler and safer than in Breath of the Wild. All you need is a Bomb Flower, a shield, and the Fuse ability. Find a Bomb Flower or drop one from your inventory and use Fuse to attach it to your shield. You must then shield surf using the following method.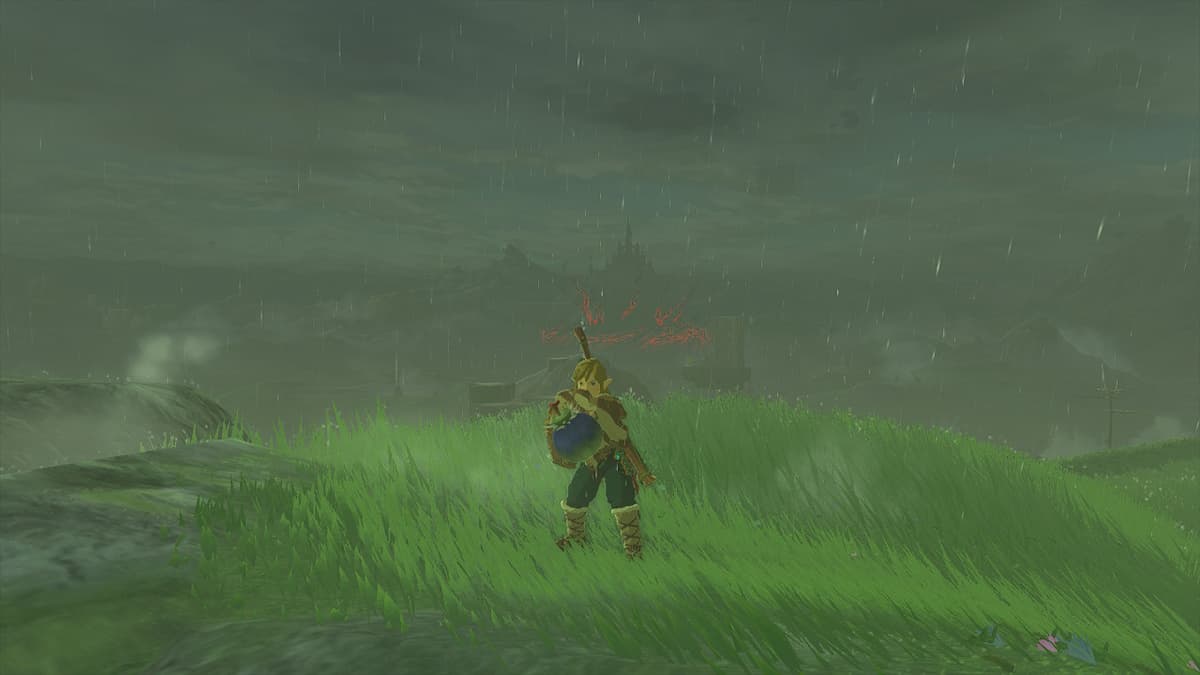 Equip the Bomb Shield

Press ZL
Press X
Press A
Related: How to find Toto Lake in Zelda Tears of the Kingdom (TOTK)
Upon hitting the ground, the bomb will explode, blasting Link upward. This doesn't send you as high as using a Rocket would, but bomb jumping is a great way to reach out-of-reach places. You can take Bomb Flowers with you anywhere, effectively making this option always available.
Heads up: bomb jumping does not negate fall damage, something I discovered jumping off a sky island with a bomb on my shield. This also damages your shield. If you prefer a less explosive option, you can use springs and get the same effect.
Where to get Bomb Flowers in Zelda Tears of the Kingdom
The best place to find Bomb Flowers is underground or inside of wells. I've typically only found them in these locations, so search in caves, wells, and The Depths to find Bomb Flowers. They are not the most common thing to find, so I recommend grabbing every single one you find.
For more information on The Legend of Zelda, check out How to clear map fog in Zelda Tears of the Kingdom (TOTK) and Where to find Kakariko Village in Tears of the Kingdom (TotK) on Pro Game Guides.