Jiuklum Shrine is one of several rage inducers in The Legend of Zelda: Tears of the Kingdom. Trying to figure out how to get one of those boards to stay on the rails can be mindboggling. There is a simple solution to this shrine, though. Like with many of the other tough Shrines in the game, it just involves building the right object. Here's how to clear Jiuklum Shrine in Zelda: TotK.
Solution for Jiuklum Shrine in Zelda Tears of the Kingdom (TotK)
The first stage of this Tears of the Kingdom Shrine is thankfully easy. There are two metal slabs and a pair of rails in front of Link. Players just need to attach the slabs together to make a rectangular board that can slide down the rails.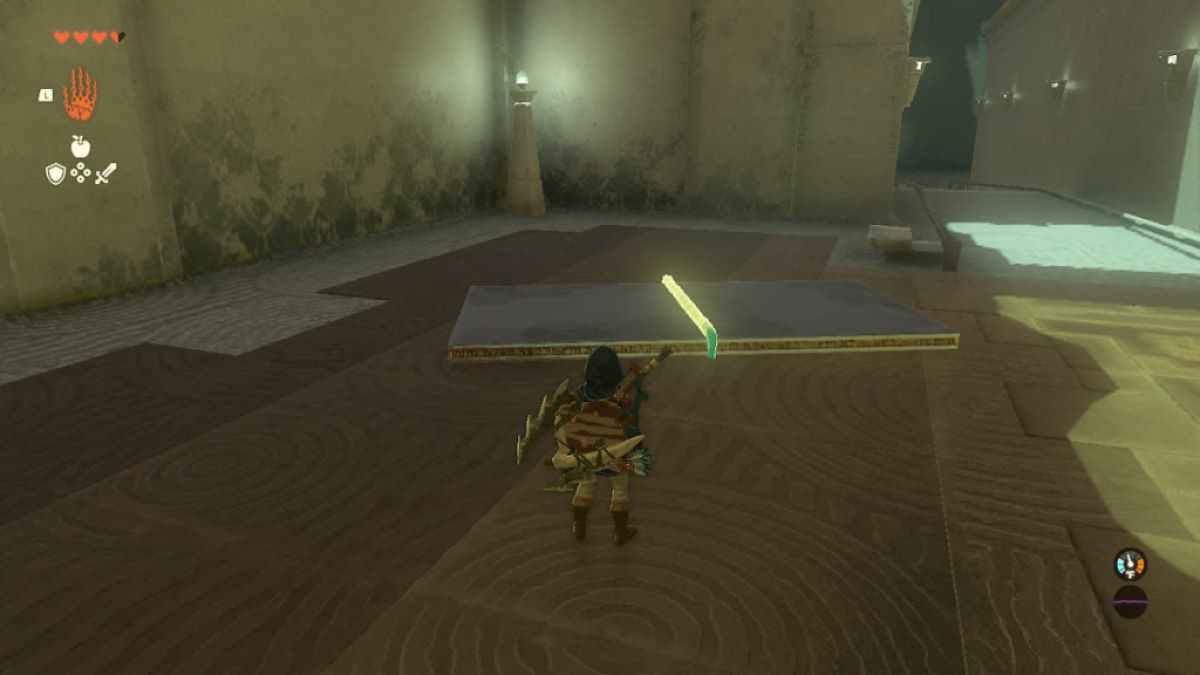 In order for the board to actually slide, it needs to be placed where the rails are slanted. The easiest way to do this is to head right for the edge of the cliff before placing down the board.
The secret chest is found in the following room. To grab it, players should look for the three squares next to the chest. Using Ultrahand, make a bridge towardsthe chest. Then, place another slab on top to make a ramp. The final product should look like this: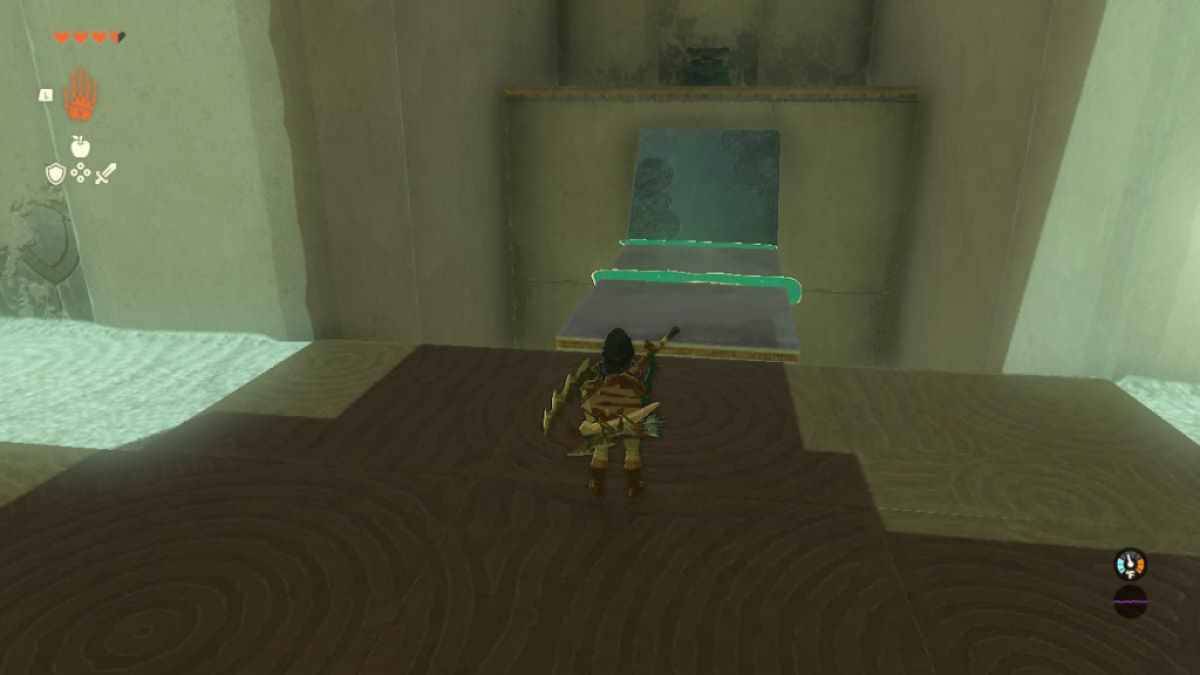 Next, players need to build something that can get across the rails without falling off. Here is how to go about this:
Pick up one of the longer slabs and place it on the ground
Use two of the smaller slabs and attatch them vertically to the slab.
Related: How to clear Mayachine Shrine (A Fixed Device) in Zelda Tears of the Kingdom
When I completed this part, I found it helpful to assemble this right in front of the rails. The slabs need to be as close to the width of the rails as possible.
Once this is built, players can flip it upside down so that it slides onto the rails. Then, Link can glide across without issue. This brings Link to the second area, where he needs to build a similar object, except with three slabs and three fans. The final product should look like this: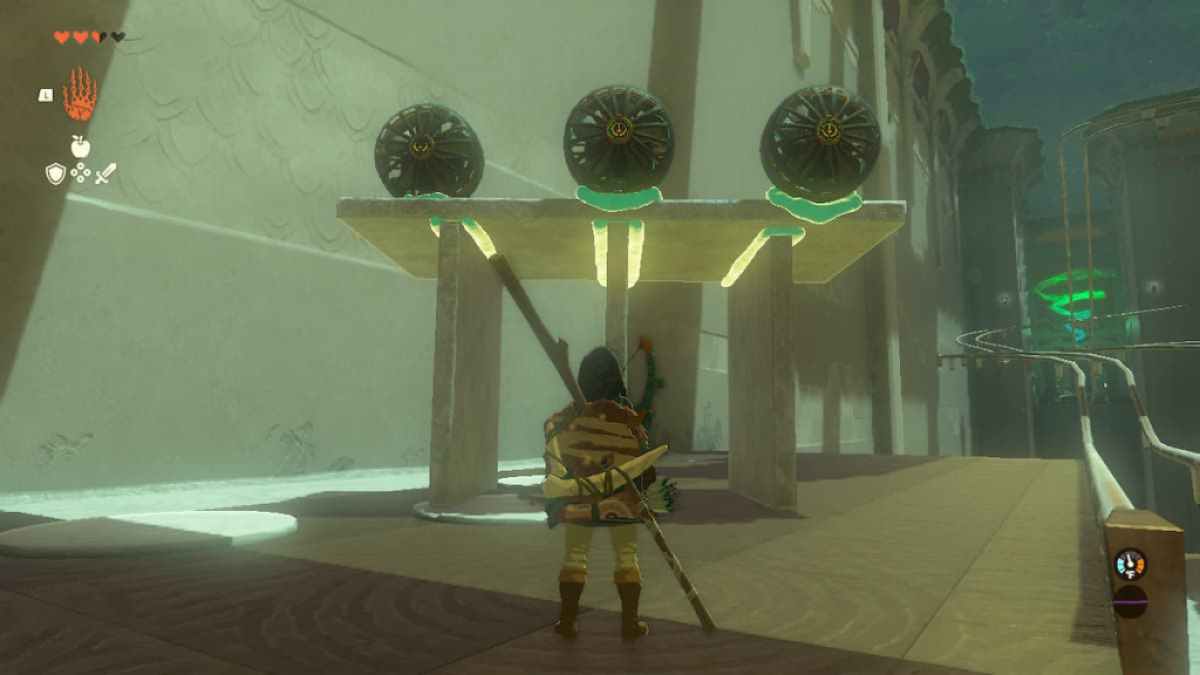 Once this is built, slide it onto the rails, jump on, and activate the fans. This should take Link right to the end of the shrine.
Want more Tears of the Kingdom guides? Pro Game Guides has you covered with How to reach the Second Shrine in Zelda Tears of the Kingdom.