One of my favorite features in open-world games is exploring and finding nearby gear, such as armor and weapons. Zelda Tears of the Kingdom has several amazing outfits that give passive buffs and armor protection to help Link survive in Hyrule. One of the best armors I've found is the Froggy Armor, which allows you to stick to wet surfaces without slipping off. Here is how to get Froggy Armor in Zelda Tears of the Kingdom.
Where is Froggy Armor in Tears of the Kingdom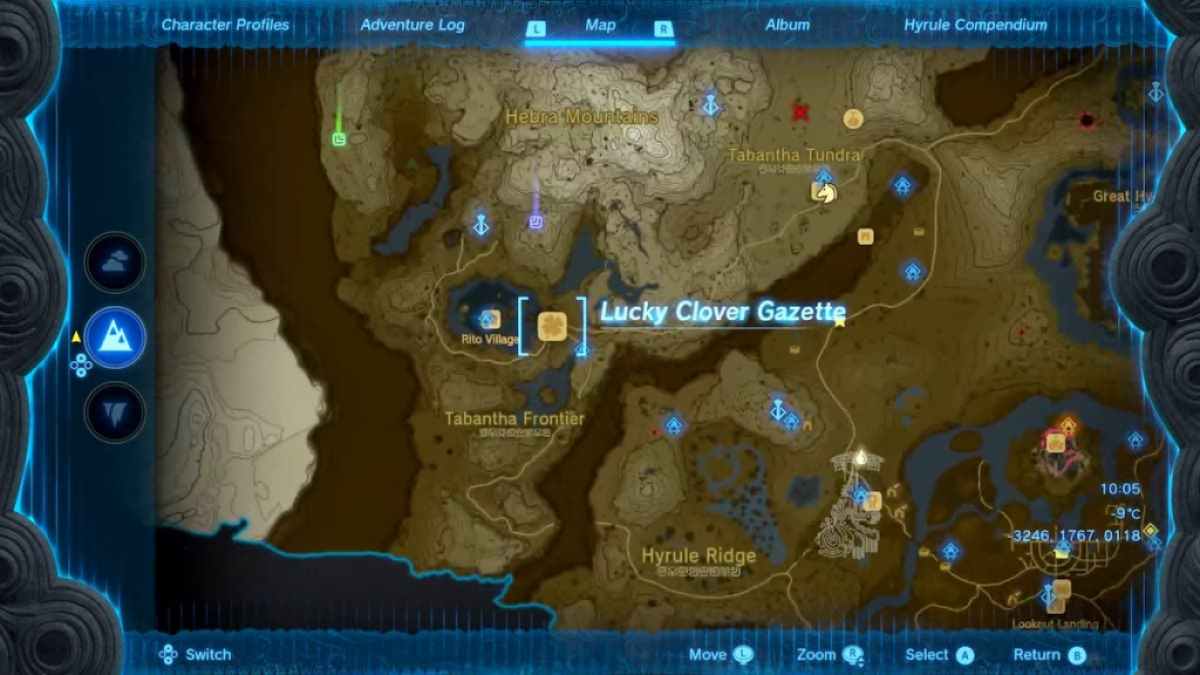 The Froggy Armor is given to Link by Traysi and Penn of the Lucky Glover Gazette for completing their quest. The Lucky Glover Gazette is found east of Rito Village at an old Stable, coordinates -3246, 1767, 0118.
Related: How to fix the Master Sword in Tears of the Kingdom (TOTK)
Once you've arrived, talk to Traysi to become a reporter for the Lucky Glover Gazette and start the "Potential Princess Sightings" quest, which will initiate a series of side quests at every Stable in Hyrule. Link will then need to travel to each location and locate Penn.
After you've completed a certain number of these quests, Penn will give Link a piece of the Froggy Armor. You must complete all the stable quests to get all three parts. Here's a list of all the quests needed:
Dueling Peaks Stable: Princess Zelda Kidnapped?
Foothill Stable: For Our Princess!
Gerudo Canyon Stable: The Blocked Well
Highland Stable: An Eerie Voice
New Serenne Stable: The Beast And The Princess
Outskirt Stable: The Beckoning Woman
Riverside Stable: Gourmets Gone Missing

Snowfield Stable: Zelda's Golden Horse
South Akkala Stable: The All-Clucking Cucco
Tabantha Bridge Stable: White Goats Gone Missing
Wetland Stable: The Missing Farm Tools
Woodland Stable: Serenade to a Great Fairy
For more information on The Legend of Zelda, check out All Village Locations in Zelda Tears of the Kingdom (TotK) and Best DPS Armor in Zelda Tears of the Kingdom & Where to Get It (TOTK) on Pro Game Guides.