There are many collectibles to be found in A Plague Tale: Requiem. Most are entirely missable as they are off the beaten path. One of these souvenirs is a goat called Tramontane, but how do you rescue them in Chapter 9 of Plague Tale: Requiem?
How to find Tramontane the goat, Souvenier 17 in A Plague Tale Requiem
To find Tramontane the goat in Chapter 9 of Plague Tale: Requiem is relatively easy to do, as you can hear bleating on the way up the goat path to the left of the Sanctuary gates. Tramontane is Souvenir 17 and is entirely missable if you focus on the story, or your game volume is down low.
Related: What do you do at the windmills on La Cuna in Plague Tale Requiem?
On the goat path, you'll see a crumpled building on your left, with a locked door and no other entrances visible. The bleating is coming from inside this building. If you look to the right of the door, you'll see some tall grass, and if you look closely at the wall in the tall grass, you'll see a small opening Hugo can crawl through. But it is not interactable since the tall grass is in the way.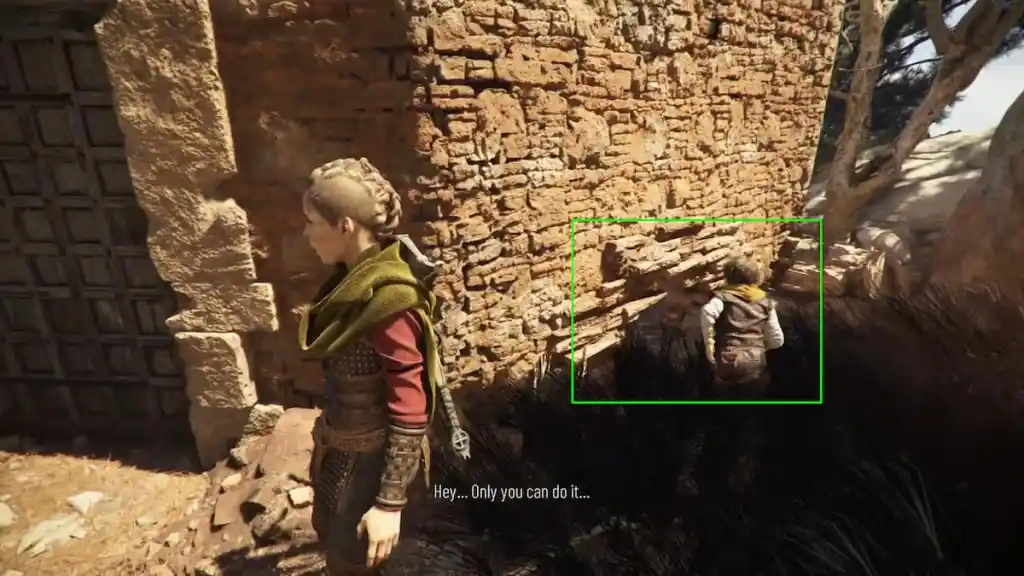 All you need to do is set fire to the tall grass using Ignifer. Throw it or sling it and then wait as the grass burns into ash. Once all is burnt to a crisp, get Hugo to crawl inside, to open the door inside to find Tramontane safe as houses. Interact with the goat to get Souvenir 17 and Hugo to overcome his fear of goats slightly.
For more Plague Tale: Requiem guides, Pro Game Guides has you covered. Check out Check out Where to find every Old Protector's item in the Sanctuary - A Plague Tale Requiem and All Flower locations for Hugo's Collection in Plague Tale Requiem