There are things called echoes in Alan Wake 2 that allow you to hear bits of the Sam Lake movie version of Alex Casey. But in order to get them to trigger, you have to line the two halves of the echo up perfectly, like a moon eclipsing the sun.
How do echoes work in Alan Wake 2?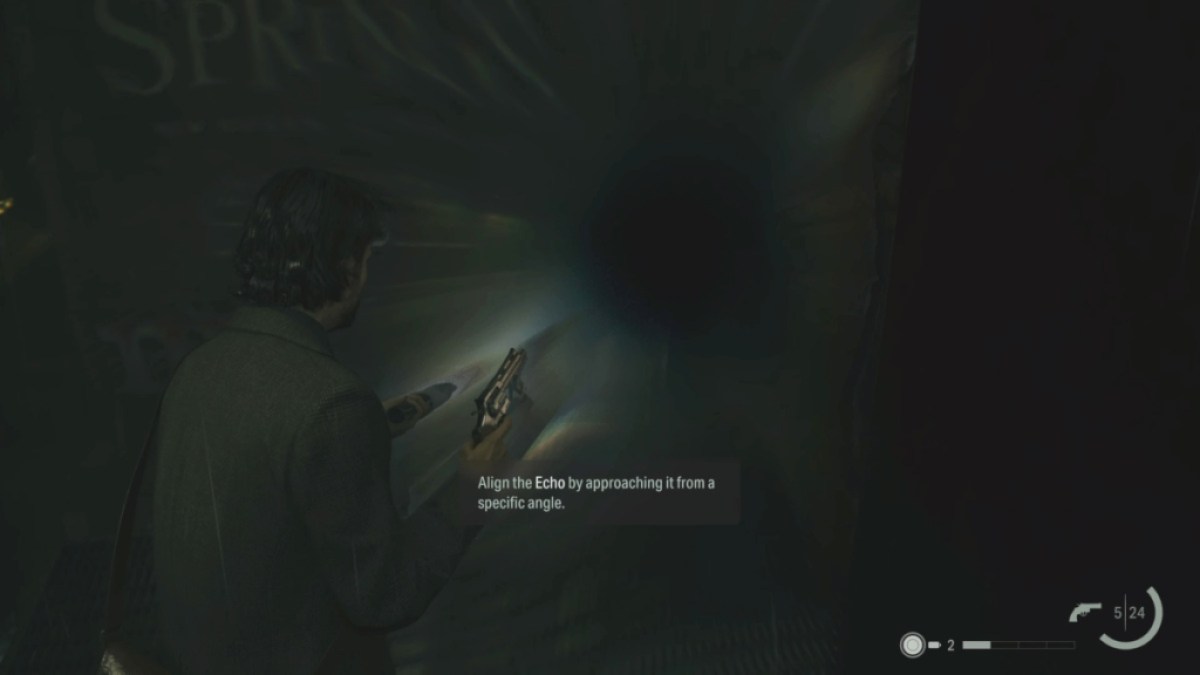 Echoes present as a dark circle that takes up a small part of the screen. You will need to follow the dark circle until it begins to glow; the change is fairly easy to see, but it can still be difficult to line up perfectly. Keep shifting the camera, inching forward, and keep an eye on the echo to note any changes in color it gets.
Once the two parts of the echo are aligned, audio will begin to play. These will usually be a short monologue from Alex Casey, giving some clues to what happens next in the story of Cold Casey. If you are having a problem getting the two pieces to line up properly, it's best to turn around, back up a little, then try again to line them up. Or perhaps the other half of the echo might be a little further away from where you expect it to be.
For more Alan Wake 2, check out Alan Wake 2 Rock Rock Tree combination and walkthrough on Pro Game Guides.