In Apex Legends Mobile, players can access various game modes, including the traditional Battle Royale and Arenas. Team Deathmatch was one of the new game modes introduced in the previous season, and in Season 2, fans get to experience Gun Game and Hack. Here's everything you need to know about Gun Game before cracking shields and knocking opponents in this game mode!
What is Gun Game in Apex Legends Mobile?
Gun Game is a game mode added in Apex Legends Mobile Season 2. Each team has six members, and the objective is to gain the highest elimination points or activate Melee Frenzy by quickly racking up eliminations. Players start the game with a random weapon, and every kill changes the weapon.
You will also get to see which weapon comes next in rotation through the weapons HUD. The objective in Gun Game is to eliminate players quickly and acquire enough points to enter the Melee Frenzy. Players have to eliminate three players with melee attacks after entering the Melee Frenzy to win the game.
How to switch Legends in Apex Legends Mobile Gun Game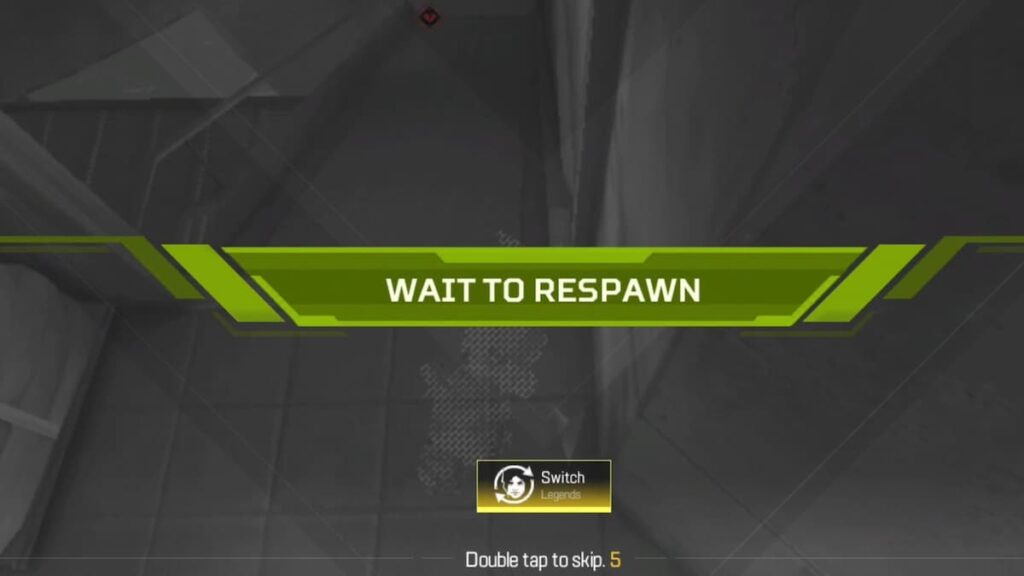 Players can change their character mid-game in Apex Legends Mobile. You can also change Legends right after dying by pressing the yellow Switch Legends button. To skip the Switch Legend option, you simply have to double tap on the screen. Each team starts at opposite spawn points, and the match begins after a 30-second pause phase. Players can select any Legend they want during this phase, and you can only switch after dying.
How to get eliminations quickly in Apex Legends Mobile Gun Game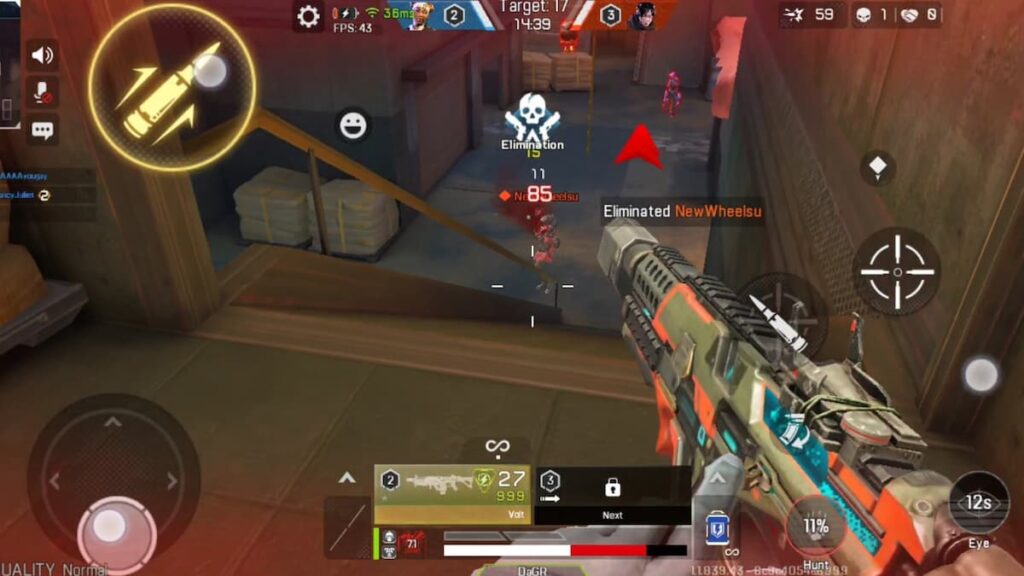 To get eliminations quickly in Apex Legends Mobile, players need to always be in the center of the action. Situations will often require players to take fights with multiple opponents at once, and this is due to the high-paced action in this game mode. While it can be difficult to eliminate opponents quickly with Sniper Rifles, try your best to shoot from a distance when you get a long-range weapon.
You will respawn close to your teammates five seconds after dying, which makes it easy to find fights in Gun Game. We recommend players select Legends with team utility like Bloodhound, Gibraltar, Bangalore, Octane, Caustic, Rhapsody, and Fade in Gun Game. All of these Legends can provide support and are perfectly suited for a 6v6 format.
Wondering how to get cosmetics from the Distortion Store? Check out All Legend and weapon skins in Apex Legends Mobile Distortion Store on Pro Game Guides.