In Apex Legends Mobile, players get to team up with their friends while trying out any of the game modes. If you are transitioning from other mobile shooter games, then it's highly recommended to play with a few friends first to get a grasp of the game's mechanics. Here's how you can invite, add, and join friends in Apex Legends Mobile.
How to add friends in Apex Legends Mobile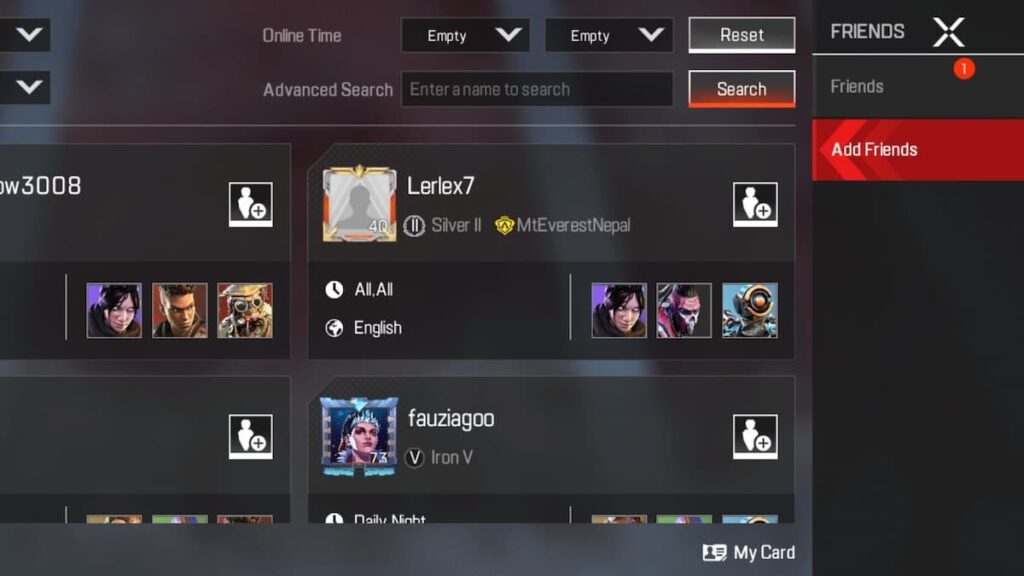 To add friends in Apex Legends Mobile, head over to the Friends tab in the lobby menu. Here you will see two tabs, Friends and Add Friends. Players will get to see all their current allies in the Friends tab, while the Add Friend tab allows them to search for new teammates. You can also search for friends manually, and for this, you will need a friend's in-game name.
Click on the Advanced Search option and type in their name to add them. There are a few Filters like Language, Rank, and Online Time. Players can essentially use these Filters to add others who speak the same language, are of similar rank, and come online during specific hours. This method will help you friend equally ranked teammates for every game mode in Apex Legends Mobile.
How to accept friend requests in Apex Legends Mobile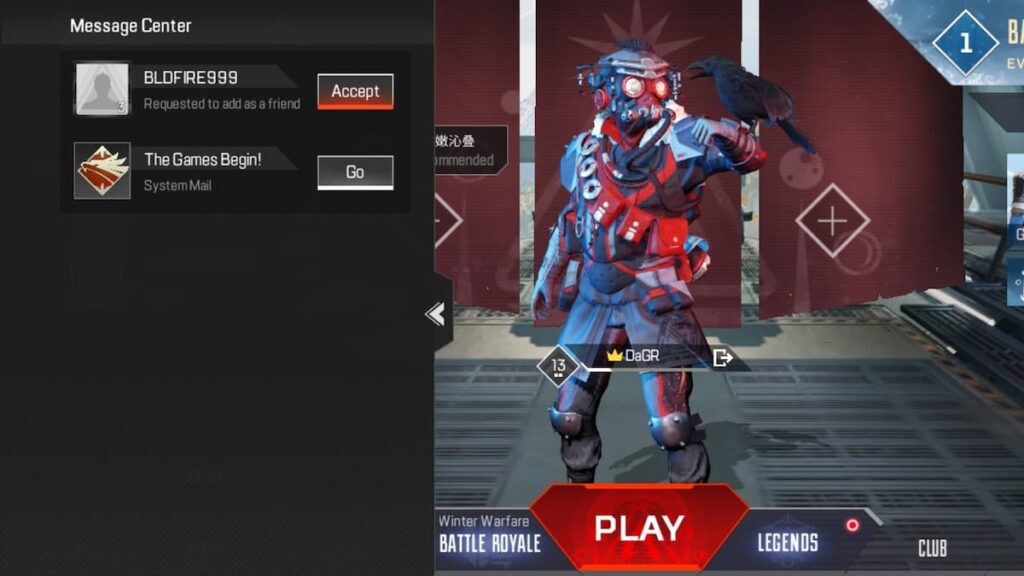 Accepting new friend requests is as simple as adding new friends. For this, you will simply have to check your Friend Request tab. Click on the Friends tab, and scroll down to the bottom right-hand corner to find the Friend Request tab. Here you will get to see all the pending requests from other players and can accept them all at once.
How to remove friend in Apex Legends Mobile
While adding friends is easy, sometimes players may have to remove a friend or two for various reasons. To do this, you will first have to select the Friends tab and check your current friends list. Select the friend you want to remove, and simply press on the Trash icon located on the right-hand side. It's important to note that you can add any removed friend at any time.
For more Apex Legends Mobile content, check out All weapon skins on the Apex Legends Mobile Season 1: Prime Time Battle Pass on Pro Game Guides.