In Apex Legends Mobile, players will find a custom room feature through which they can take part in various tournaments and friendly matches. Access to custom rooms are mostly given to organizations, professional players, and popular content creators. While players may not have the permission to host or create a custom room, you can always join one to play with others. Keep an eye out for creator tournaments and friendly scrims with open-for-all invites to join and participate in a custom room.
How to enter a custom room in Apex Legends Mobile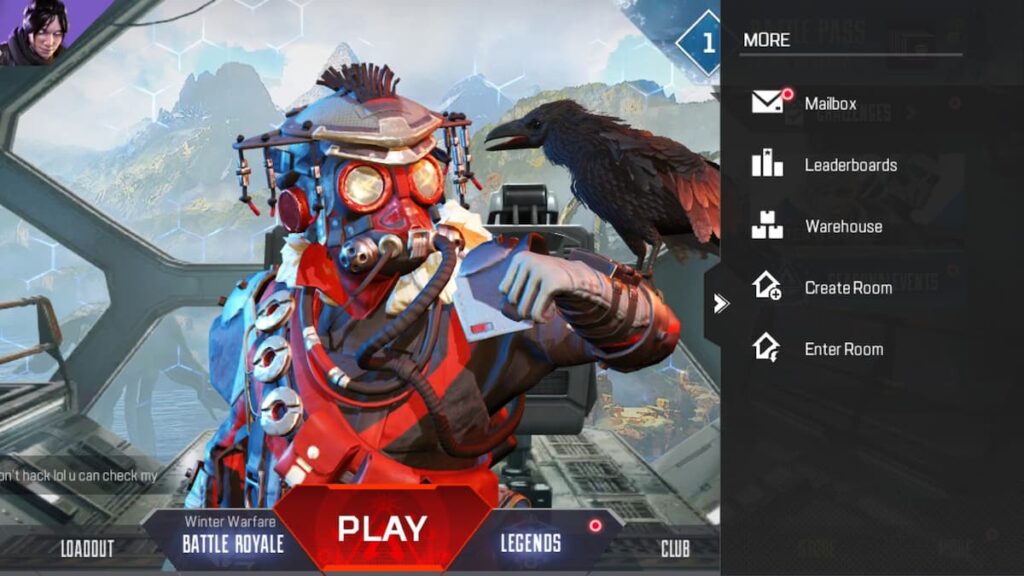 Entering a custom room is an option available to all players in Apex Legends Mobile. All you have to do is get the custom room ID and type it in to access a room. Visit the More tab located on the bottom-right corner of the lobby page and scroll down to Enter Room. You can copy-paste the room ID or type it in manually to enter a custom room.
How to host a custom room in Apex Legends Mobile
To create a custom room or to host one, select the More tab in Apex Legends Mobile. Select any of the maps that are available, and set the perspective to FPP or TPP. Players with access to custom rooms can invite others by sharing the room ID. Although creating a custom room isn't available for everyone, you can easily find open-to-all invites in various Apex Legends Mobile communities. Custom Rooms currently only has Battle Royale out of all the game modes in Apex Legends Mobile, but players can expect Arenas to arrive with future updates.
For more Apex Legends Mobile content, check out All weapon skins on the Apex Legends Mobile Season 1: Prime Time Battle Pass on Pro Game Guides.