In As Dusk Falls, players will get to make various choices that decide the course of the narrative. The choices you make will affect all the characters in the game, and each decision creates a different scenario. There are various achievements that players can unlock with their choices, and one of them is the Tables Turned achievement. Similarly, players will also get to unlock the Point Blank achievement from the same scenario, depending on their choices.
How to save Michelle from Tyler in As Dusk Falls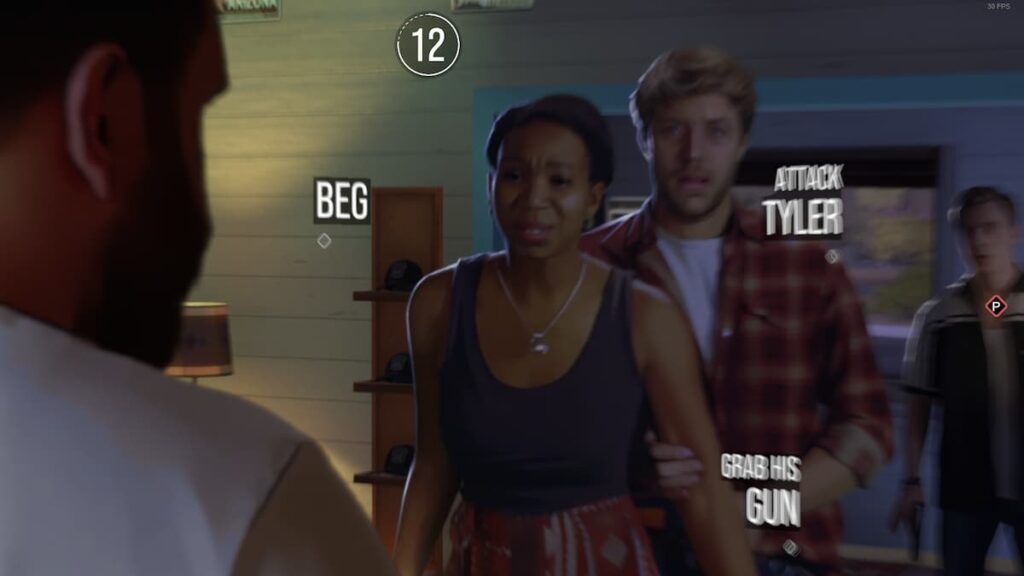 Toward the end of the first Chapter, Desert Dream, players will come across a situation when Michelle is taken hostage by Tyler Holt. Tyler points a gun at Michelle, and in this situation, you will face three choices. You can either beg for mercy, attack Tyler, or grab his gun. Players will need to select the grab the gun option, and shoot Tyler in the next Crossroad decision to get the Tables Turned achievement.
How to get the Point Blank achievement in As Dusk Falls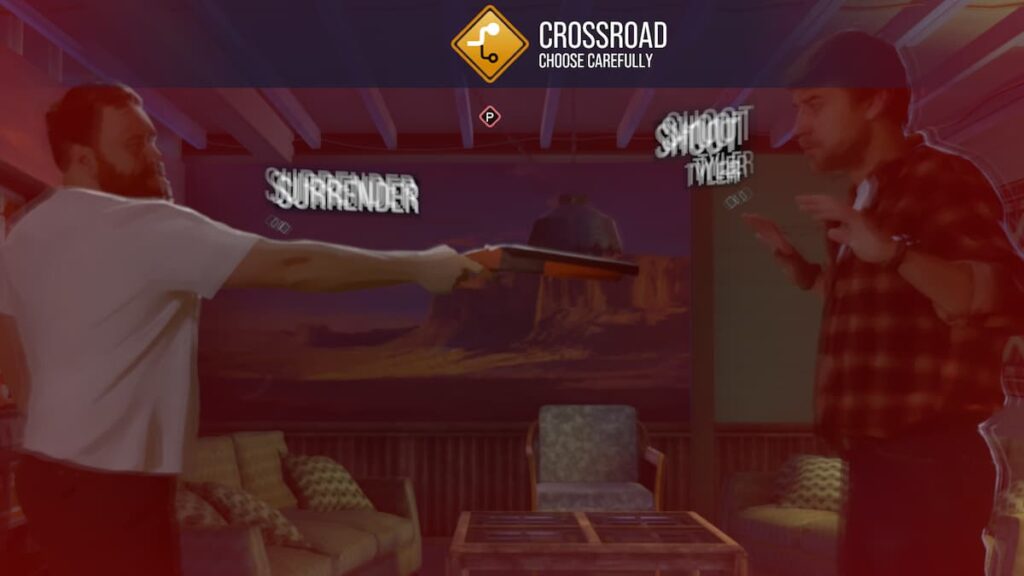 The first chapter comes to the Crossroad decision where Vince has to either shoot Tyler or surrender his weapon. Players will unlock the Tables Turned achievement if they decide to shoot Tyler. Alternatively, surrendering your weapon to Tyler will unlock the Point Blank achievement.
Both these achievements are unlocked by taking opposite directions, and players can always return to explore the story to see what happens if they make different decisions. Players will not get both achievements in a single playthrough, so we recommend exploring the Story Tree and replaying the narrative to get these achievements in As Dusk Falls.
Wondering how to play with friends in As Dusk Falls? Check out How to play As Dusk Falls with friends on Pro Game Guides!