Getting tired of playing Beat Saber or even just want to add more rhythm games to your rotation? There are many more options out there, ranging all the way from Lofi Ping Pong to headlining a music festival. If you need some inspiration, check out this list of beat-based Nintendo Switch games similar to Beat Saber.
Arcaea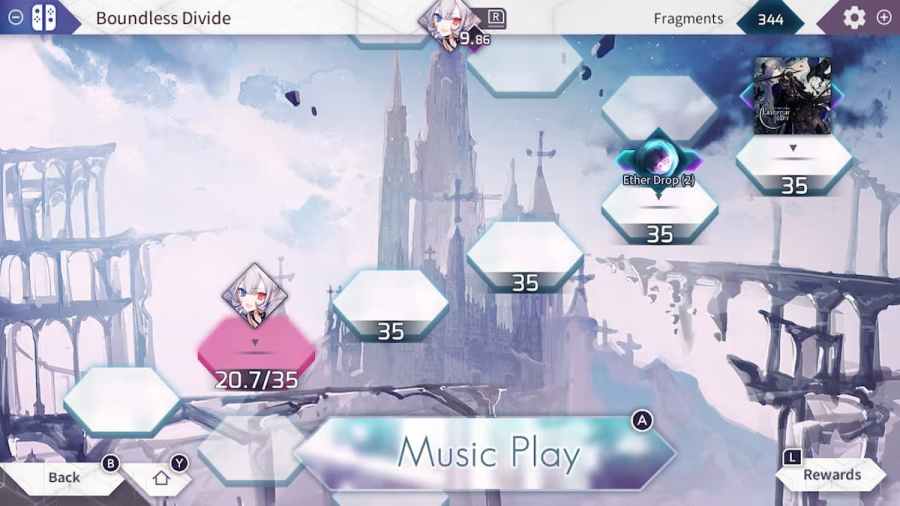 The anime-styled Arcaea has inspirations originating from the likes of both Beat Saber and Osu!. Unlike like the two games, however, Arcaea has a distinctly calm art design that evokes games like Genshin Impact, Fire Emblem, or even Triangle Strategy. There are more detailed components in the game compared to Beat Saber, like dedicated characters with their own stories that unlock as you progress.
Beat Souls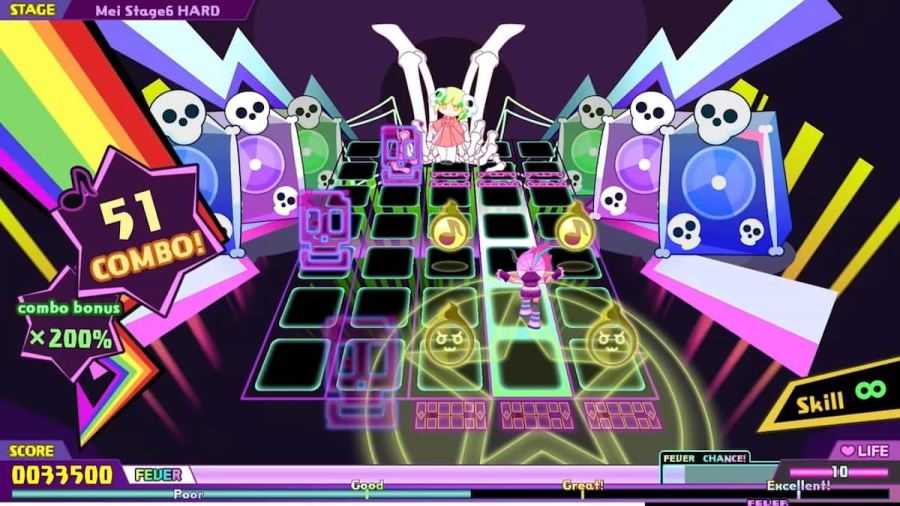 It's not hard to guess that a game named Beat Souls may share some similarities with Beat Saber. And it's true, Beat Souls follows much of the basic mechanics found in Beat Souls. Visually, it looks quite different and appears to take inspiration from games like Guitar Hero. The cartoonishly macabre art style and manic graphics provide a fun alternative to Beat Saber that is hard to find in any other game on the market.
Cadence of Hyrule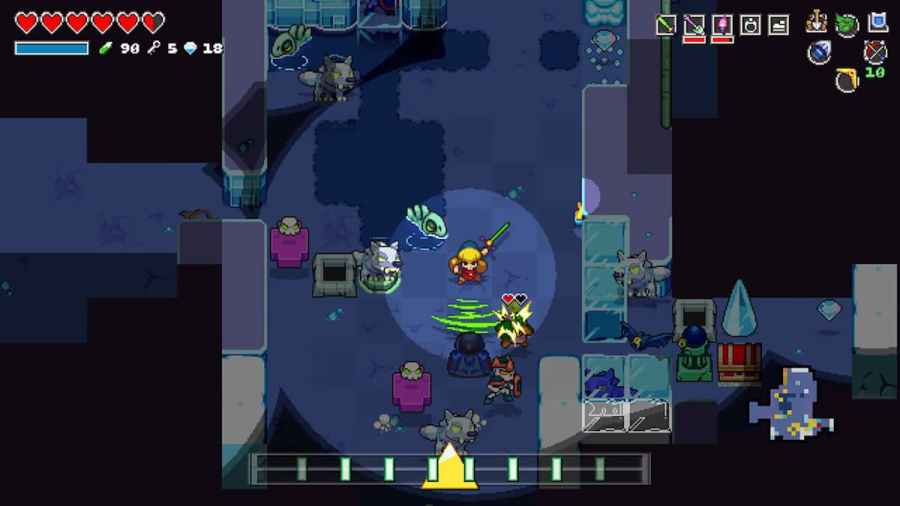 Okay, so this one does diverge from Beat Saber quite a bit. After the initial connection of both being rhythm games, they don't have much in common. But seeing a Legend of Zelda rhythm game made it hard to resist putting it on the list. Cadence of Hyrule: Crypt of the NecroDancer is a spin-off in the Crypt of the NecroDancer franchise. The gameplay follows levels reminiscent of traditional Legend of Zelda quests, with the twist being that you must also keep up with the beat of the music.
Fitness Boxing 2: Rythm & Exercise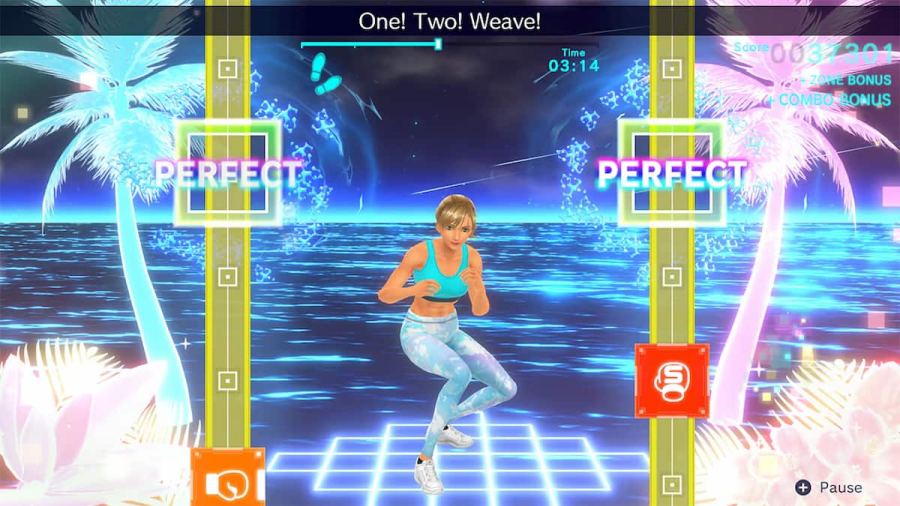 Want to play Beat Saber but also need to get some exercise in? Join those two ideas and you get Fitness Boxing 2: Rhythm & Exercise. Much like other workout games released by Nintendo, Fitness Boxing 2 emphasizes moving and working up a sweat. The clean and minimalist design seen on the main menu quickly turns more eclectic in the style of other rhythm games once you actually start playing.
FUSER
While Beat Saber is often seen as the gold standard of rhythm arcade games, it can be a bit too minimalist for some players. To give an alternative that has more going on beyond the basics of the music arcade levels, take a look at FUSER. This is a music festival where you and other players are headliners who must follow the beat of various songs in order to please the crowd of festival-goers who want a show. One cool feature of the game is that you can even balance the remixing, sampling, and mashing-up of different tracks.
Just Shapes & Beats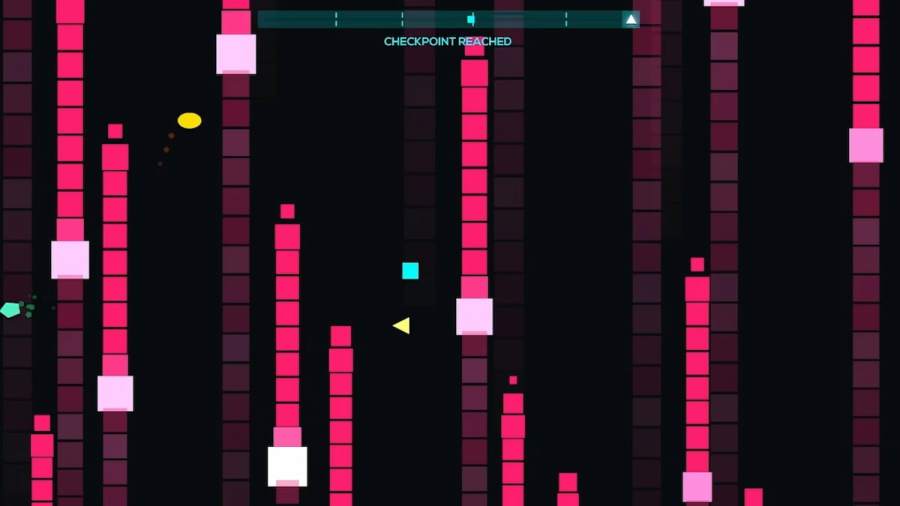 Of the entries on this list, Just Shapes & Beats is the closest comparison to Beat Saber. The use of the word Just in the title helps convey the minimalist and visually responsive experience you'll get by playing. A dark background sits with clean graphics that respond to you or the song's flow. Like Beat Saber, Just Shapes & Beats aims to provide the most basic and high-quality rhythm game experience possible.
Lofi Ping Pong
Searching for a rhythm game that's more on the relaxing side? This can be quite a challenge, as many of the games on the market focus heavily on pop and electronic music with quick beats. Lofi Ping Pong provides a relieving option for this dilemma. Start a level and gently keep up with the Lofi beats against the pixelated ping pong court. The music in the game is mainly indie Lofi artists, which is especially nice if you're someone looking to support smaller musicians.
MUSYNX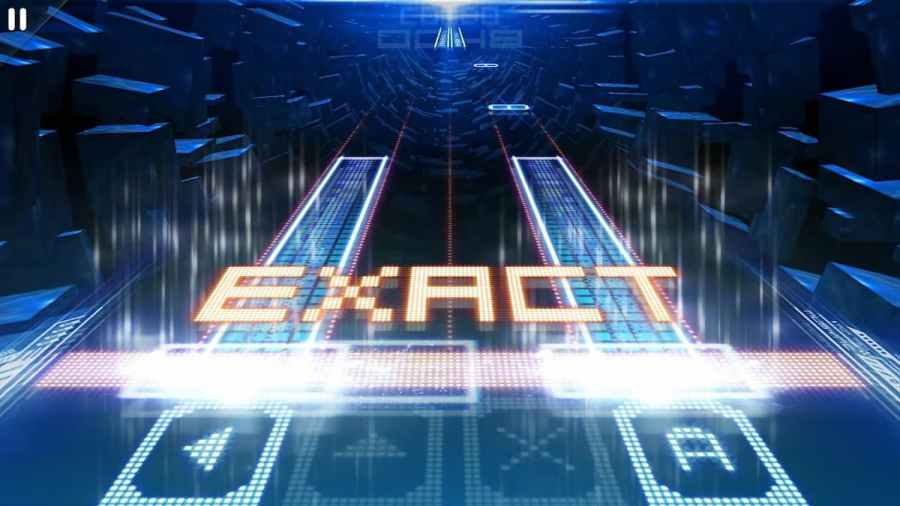 Similar to the high energy and futuristic vibe of Beat Saber is the game MUSYNX. It uses a large library of songs to give players levels of varying difficulty in which they must keep up with the rhythm through the movement of their joy-cons. This is a pretty standard entry in the rhythm game genre, but it has the added perks of a large song library and stable game performance that fans have consistently listed as a positive within reviews.
Rhythm of the Gods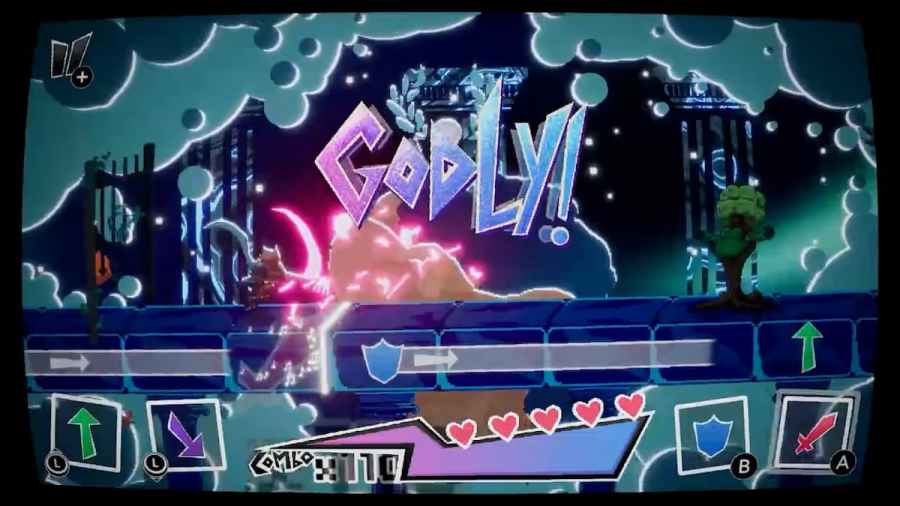 If you're needing a rhythm game that has a highly stylized design and niche theme, check out Rhythm of the Gods. You play as a competitor to the Greek Gods, one who must beat their own standard at performance in beat testing levels. Another way that Rhythm of the Gods creates a name for itself is by utilizing unique music that was composed specifically for the game, most of which is nostalgic/retro heavy rock.
SUPERBEAT: XONiC
While it can't beat Beat Saber's larger library of songs to choose from, SUPERBEAT: XONiC does give more in the way of visuals and types of songs. It uses a variety of lesser-known songs from a wide array of independent and small artists from all over the world. SUPERBEAT also gives a more spectacular performance on each level by overloading your screen with helpful graphics such as your EXP, HP, and overall score.
Taiko No Tatsujin - Drum n' Fun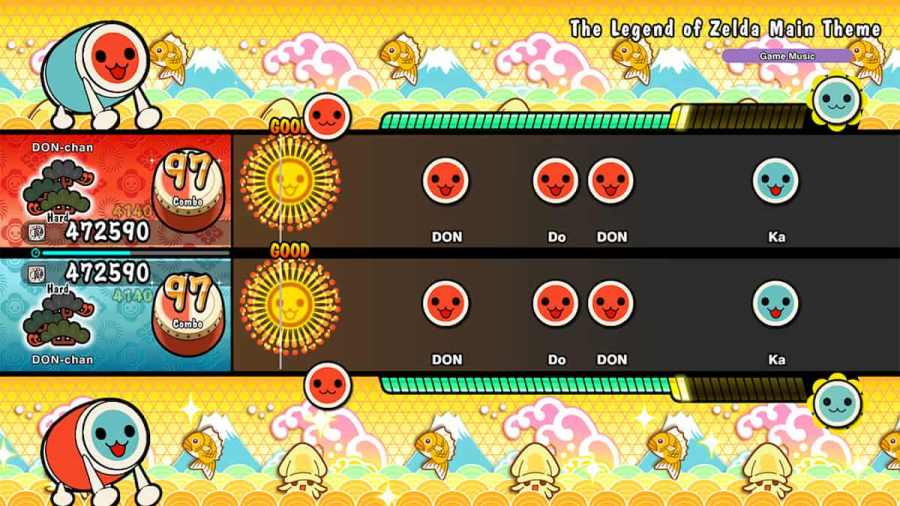 None of the other entries on our list are quite as uniquely enthralling as Taiko No Tatsujin - Drum n' Fun. The drumming beats on each level are monitored by cute drum creatures that give hyper-expressive reactions to your performance. For a more rhythm-centric (and less percussion-based) experience, consider checking out the Rhythm Festival spin-off game that is set to release sometime in 2022.
Want to see more awesome guides about Beat Saber? If so, check out Can I play Beat Saber on the PSVR with only one Move Controller? on Pro Game Guides.