Our Epic Games Store Free Games List features each and every free game that has been available in Epic's new store! We've got the full date ranges, as well as taking a look at some of the most frequently asked questions about the store, including whether or not the games are free forever, if you need to install the game, and how often free games are released! We'll be updating this list whenever a new game is release or announced.
To help promote Epic's new store they've started releasing free games to the public. They started it off with a bang by releasing the very popular Subnautica to users of their platform, and they've continued to release some impressive games along the way.
We take a look at the exclusives of the Epic Games Store right here.
Epic Games Store FAQ
Before we head into the list of past and present free games, I'm going to run through some of the common questions people seem to have about how the free games system works.
Are the Games Free Forever?
Yes, they are free forever if you "purchase" them during the free period. You just have to navigate to the game during the specific free date range and click on the purchase button right below the name of the game. The game will be available for installation in your library at anytime.
Do I Need to Install the Game?
No, you don't need to install the game to get credit for it. Once you click on the purchase button, you will run through the standard process of purchasing a game but it will be free. You do not have to install it, and it will be available for download anytime afterwards.
How Often Are Games Free?
Every two weeks there will be a free game available. Once a new game is offered for free, the one that will be next will be revealed.
Epic Games Store vs. Steam
There is some controversy going on with the two competing companies for the game store space. Epic has offered to take less of a cut of sales from developers if they agree to exclusivity in distribution. That means the game won't be available from Steam (usually for a year after release) if the developer agrees to the deal. This has angered people who just want the games to be available in every store, especially since a lot of people have been using Steam for a long time.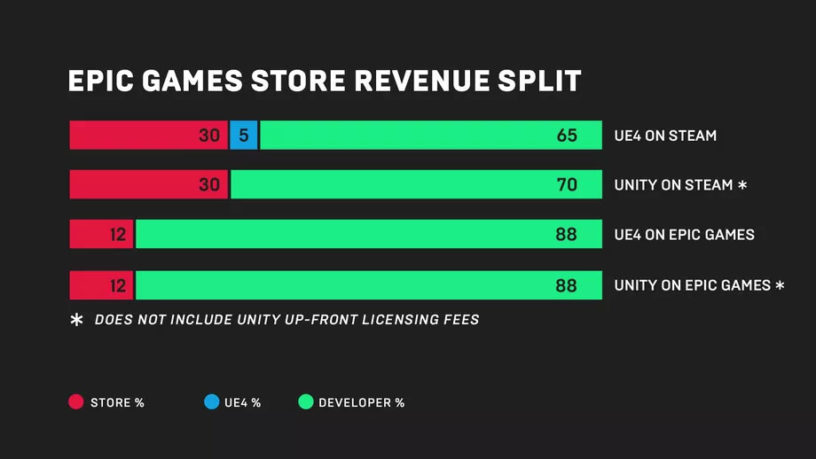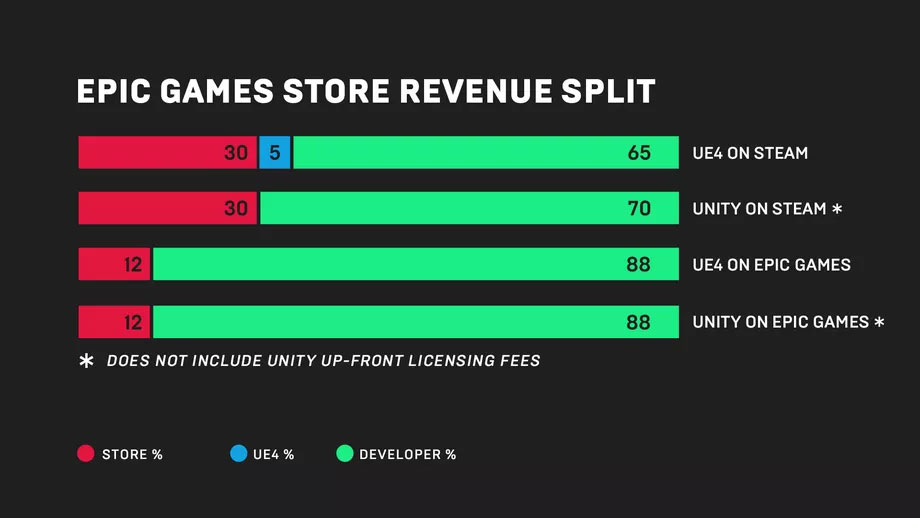 The other issue for people is that the Epic Games Store is lacking a lot of the features that make Steam so great. There's no ability to review games or talk about them with the community. It is a very limited experience, and interestingly enough a lot of players of some of the free games that have been released will actually go to the Steam Community page of that game to ask questions.
Epic Games Store Free Games List
If you find our content or this list helpful, please consider entering our Epic Creator Code before you make a purchase through the Epic Games Launcher!
Upcoming Free Game: The Witness
Free Period: April 4th, 2019 - April 18th, 2019
Wow, this is a pretty big one. One of the more popular and interesting puzzle games will be free for two weeks!
You don't remember who you are, and you don't remember how you got here, but there's one thing you can do: explore the island in hope of discovering clues, regaining your memory, and somehow finding your way home.
Current Free Game: Oxenfree

Free Period: March 21st, 2019 - April 4th, 2019
Oxenfree is a supernatural thriller about some friends who enter into a ghostly rift unwittingly.
Slime Rancher
Free Period: March 7th, 2019 - March 21st, 2019
Slime Rancher is a fire-person sandbox game that has you collecting slims, growing crops, harvesting resources, and exploring an alien world!
Thimbleweed Park

Free Period: February 21st, 2019 - March 7th, 2019
If you are into solving mysteries, playing multiple characters, and things getting really weird the deeper you delve then Thimbleweed Park is for you!
Axiom Verge

Free Period: February 7th, 2019 - February 21st, 2019
Axiom Verge is a Metroidvania game, think Ori in the Blind Forest or Hollow Knight. The graphical style is similar to the original Metroid series and kind of reminds me of the old school Contra games.
The Jackbox Party Pack

Free Period: January 24th, 2019 - February 7th, 2019
The Jackbox Party Pack is a pretty big departure from the first few games in that it's meant to be played with a group of people. There are multiple games like Fibbage XL, Drawful, Word Spud, and Lie Swatter. You can use your phones, tablets, or computer as a controller to participate. If you are a streamer, you can have an audience of people join in and help vote for the best answers in certain games!
What Remains of Edith Finch

Free Period: January 11th, 2019 - January 24th, 2019
What Remains of Edith Finch is an interesting exploration game that has you exploring the Finch family house. As you explore, you'll learn more about Edith's family history as she tries to find out why she's the last one in her family alive.
Super Meat Boy
Free Period: December 28th, 2018 - January 10th, 2019
Super Meat Boy was the second offering in the series of free games. If you love difficult platformers, then you'll love Super Meat Boy. It was a pretty big change of pace when it first released, and it paved the way for games like Celeste to find success.
Subnautica

Free Period: December 12th, 2018 - December 27th, 2018
Subnautica was the first game released as a freebie. It is arguably also the best of the games, I had an extremely good time with it and it is a very unique experience. You play as a survivor of a space ship wreck and attempt to survive in an alien world that is primarily covered in open ocean. Hopefully, you were lucky enough to grab it because if not I would strongly recommend grabbing it because it was one of my favorites of the year.