Our Epic Games Store Free Games List features the most recent listings of the games in the Epic Free Games store! We also answer some of the most frequently asked questions about the store, including whether the games are free forever, if you need to install the game, and how often free games are released! This list is updated every Thursday at 10am, when the next free game is released.
Epic Games Store Free Games List
Upcoming Free Game(s): Daemon X Machina Deluxe Edition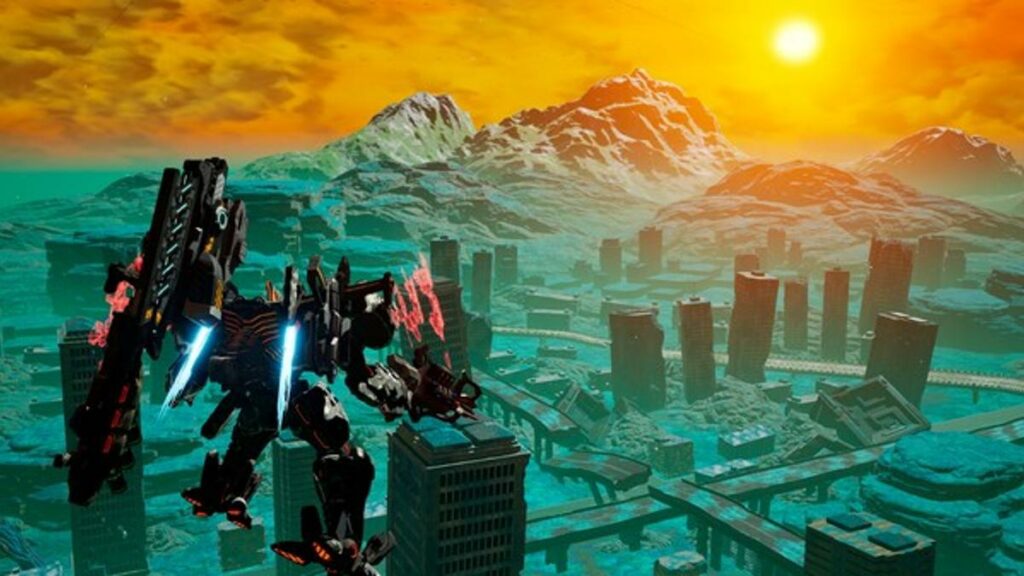 If you're a fan of mechs, this game is perfect for you. In it, you pilot your own customizable Arsenal mech and join up with other mercenaries to defend the human race from totalitarian machines and huge robots. In a post-apocalyptic world, your mechs are humanity's last hope. This free set from Epic includes a full set of exclusive cosmetics for the Deluxe Edition!
Free Period: Jan. 27 to Feb. 03
Available Now: Relicta
Relicta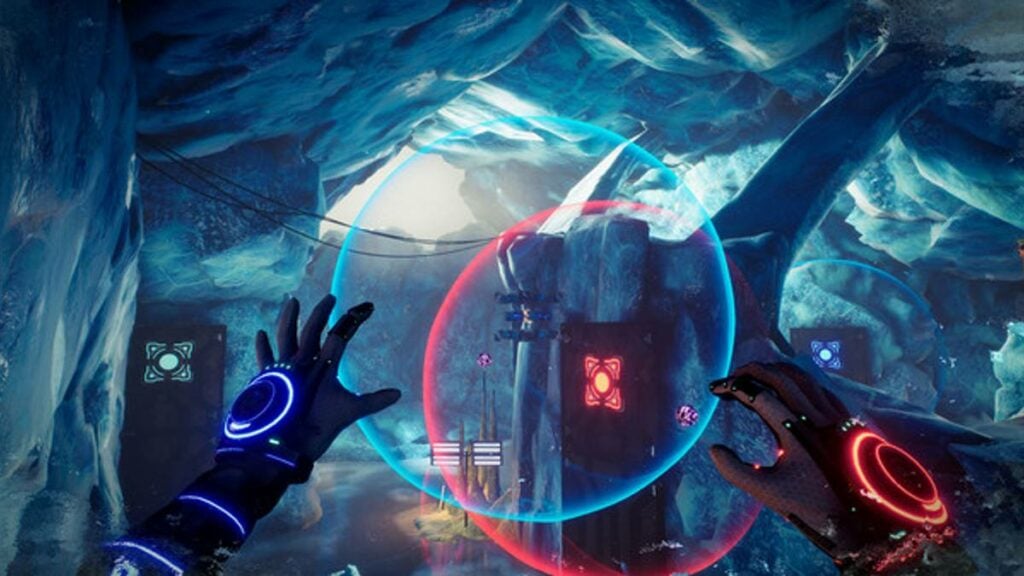 Relicta is a first-person puzzle game in which you are stranded on an abandoned Moon base, and must use gravity-bending and magnetic abilities to solve puzzles. Your goal? To save your daughter. Beyond that, it's up to you on whether you want to speedrun the game and get to safety as soon as possible, or explore the game in-depth to find all the secrets within.
Free Period: Jan. 20 to Jan. 27
Previously Available
Galactic Civilizations III
In Galactic Civilizations III, you choose one of many races and play as them to develop a thriving civilization that excels beyond the others. Your goal is to use diplomacy, warfare, and technological advancements to keep put you ahead of everyone else in the galaxy. This game bears strong resemblance to Sid Meier's Civilization series, but with more options, and by extension, more customizable strategies.
Free Period: Jan. 13 to Jan. 20
Gods Will Fall
Gods Will Fall is a game that challenges you to take on supremely powerful beings and put and end to their iron grasp on humanity. They have spent several millennia terrorizing anyone that doesn't bend to their will and it is up to you and your clan of eight brave souls to re-establish humanity as the ones that are truly in control. Fighting horrific creatures is one thing, and fighting gods is another. But fighting horrific god creatures? Good luck.
Free Period: Jan. 06 to Jan. 13
Tomb Raider Bundle
This is the final set of free games for Epic Games for 2021, and by far the most valuable. This bundle includes the three most recent installments of the massively popular Tomb Raider franchise. Learn about Lara Croft's origins in Tomb Raider, then continue the story in Shadow of the Tomb Raider. Then, play Rise of the Tomb Raider to continue the story for Lara Croft against the mysterious Trinity organization, as well as the myriad of new mechanics introduced such as Season Passes, multiplayer, and zombies!
Free Period: Dec. 30 to Jan. 06
Salt and Sanctuary
Salt and Sanctuary is a dark, visceral, fast-paced 2D RPG that will put your combat skills to the test. Explore destroyed cities, dungeons full of blood, and monuments withered from battle as you fend off horrific creatures and demonic enemies. Or, if you're squeamish, run far, far away from this game!
Free Period: Dec. 29 to Dec. 30
Moving Out
Moving Out is a silly, physics-based game in which you play as a "professional" mover who must get your client's belongings from one location to another. You can play alone or with friends, but it is certainly much more fun with an extra mover to help you. The challenge in this game is figuring out the physics and the patterns to complete your tasks on time, but without damaging the objects!
Free Period: Dec. 28 to Dec. 29
Mages of Mystralia
Play as Zia, a young girl who finds that she is able to craft magic spells to suit her needs and protect her world of Mystralia. This game covers the puzzle, action, and adventure genres, forcing you to explore, think critically, and defend yourself with every magic ability you can think of. Become the most powerful mage you can as you progress through the story written by Forgotten Realms (base setting for Dungeons & Dragons) designer Ed Greenwood!
Free Period: Dec. 27 to Dec. 28
Control
Manipulate the world around you in Control, a third-person experience where you can telekinetically control anything around you and manipulate your weapons to accommodate for any situation. You must investigate the corruption sweeping through Federal Bureau of Control and put an end to it before it's too late!
Free Period: Dec. 26 to Dec. 27
Prey
In this futuristic sci-fi thriller, you're being hunted by powerful and horrifying alien creatures. Over the course of the game, you must survive to carry out the mission of the space station on which you're trapped with the violent alien predators. Learn supernatural abilities, use powerful equipment and tools, and keep your wits about you—anything to survive.
Free Period: Dec. 25 to Dec. 26
Pathfinder: Kingmaker
Approach a virtual tabletop in the first isometric game co-op RPG set in the Pathfinder universe. Pathfinder is a popular spinoff of Dungeons & Dragons 3.5e, and this game brings much the special classes, customization, and mechanics of the hugely popular franchise. In the game, you rule your kingdom as you choose, and every decision has the potential to massive change your kingdom and characters for better or worse!
Free Period: Dec. 24 to Dec. 25
Vampyr
In Vampyr, you play as Doctor Jonathan Reid, a man who recently became a Vampyr. Your goal is to inconspicuously feed upon the living to survive, but also follow your oath as a Doctor to rid the London of a rapidly spreading disease. As a Vampyr, you don't want infected blood!
Free Period: Dec. 23 to Dec. 24
Mutant Year Zero: Road to Eden
In this turn-based strategy game, you play as hyper-intelligent mutant animals that must continue society after a world-wide cataclysmic event. Cleverly plan your tactics to take down groups of enemies based on their own unique abilities, and avoid taking damage as best you can—it's permanent! If you're fond of games like XCOM or Mario Rabbids, this game is for you!
Free Period: Dec. 22 to Dec. 23
Second Extinction
Fight to reclaim earth from mutated dinosaurs in Second Extinction, where you and your friends can work together to take on the horrifying, brutish beasts are taking over. This game was designed for squads, so going solo is not recommended. Teams must master communication, skill, and tactics to fight back against the every changing environment. Make one area safe, the creatures move to another. Can you fend off the hordes and prevent an Emergence Event?
Free Period: Dec. 21 to Dec. 22
Loop Hero
Loop Hero is an indie card game in which you must strategically place enemies, buildings, and terrain to boost your heroes and help them survive through each iteration of a never-ending loop. Each time you go through the loop you are given access to better equipment, cards, and abilities that make it possible to take on tougher enemies and become the Loop Hero you strive to be!
Free Period: Dec. 20 to Dec. 21
The Vanishing of Ethan Carter
The Vanishing of Ethan Carter is a slow-paced mystery that encourages the player to focus on exploration of the mysterious atmosphere provided by the incredible, photo-realistic graphics. As Paul Prospero, it is your job to investigate the disappearance of Ethan Carter after a brutal murder in his home. Uncover the secrets of the town, and do your best to bring Ethan home safe and sound.
Free Period: Dec. 19 to Dec. 20
Remnant: From the Ashes
Remnant: From the Ashes is a survival horror game that puts you in a post-apocalyptic environment full of grotesque creatures and deadly beasts. Your goal is to establish a base (alone or with up to two friends) to give humanity a fighting chance at survival in a wasteland that seems set on destroying any trace of human life.
Free Period: Dec. 18 to Dec. 19
Neon Abyss
Neon Abyss is a shoot'em up platformer that gives players the option to destroy everything and everyone around them with their choice of weapon. Each run is different and each choice you make alters the game, so no two play-throughs are exactly alike. The game sets the pace with its engaging, fast-paced music, you just need to keep up!
Free Period: Dec. 17 to Dec. 18
Shenmue III
Play as Ryo Hazuki, a young martial artist that wants to avenge his father's unjust death. This is the third installment in the series, and it picks up the story where we left off. In this sequel, Ryo must investigate the Phoenix Mirror, which leads him to different parts of China, where he must discover clues about the mysterious artifact.
Free Period: Dec. 16 to Dec. 17
Godfall Challenger Edition
With Godfall Challenger Edition, you immediately unlock a maximum level Valorplate and a bunch of extra goodies to boost you along the levelling process in Godfall. You can play in all three end-game modes, and can challenge all Legendary bosses in the game when you're ready. This is the best way to introduce yourself to this co-op hack & slash game.
Free Period: Dec. 9 to Dec. 16
Prison Architect
Become a prison warden and use your control to build a relaxed and pleasant prison, or to rule your prisoners with an iron fist in this prison management game. At all times, you must accommodate for the ever-changing complexities of running a penitentiary, including providing basic needs for your prisoners and guards, keeping control, and responding to disastrous situations.
Free Period: Dec. 9 to Dec. 16
While True: learn()
Even though you're supposed to be good at programming, your cat seems to know the profession better than you. In this game, you solve puzzles and learn real programming logic while you build a cat-to-human translation system to better understand what your cat is trying to do.
Free Period: Dec. 2 to Dec. 9
Dead by Daylight
Death is not an escape in this asymmetric killer/survivor horror. You either play as one of four survivors who must repair generators and escape the map, or as the killer who hunts down the survivors with special abilities and deadly traps. Keep your wits about you and play smart to outwit your opponent and complete the task at hand.
Free Period: Dec. 2 to Dec. 9
theHunter: Call of the Wild
Answer nature's call as a Hunter in this reality-inspired hunting game. Animals in the game are true to the real thing, as well as the open-world and atmospheric environments. You're also able to play solo or with friends as you take down your next big game!
Free Period: Nov. 25 to Dec. 2
AntStream Arcade - Epic Welcome Pack
AntStream is offering 1090 Gems (the in-game currency) completely free for you to use on this retro-game streaming platform. Play all those old games you remember from your childhood at any time and gain access to special features with your free purse of Gems provided by this pack.
Free Period: Nov. 25 to Dec. 2
Never Alone (Kisima Ingitchuna)
In this indie platformer, you follow the adventure of Kisima and her pet fox to see what is causing the eternal blizzard plaguing the world. This game features co-op gameplay, so you can play along with your friend!
Free Period: Nov. 18 to Nov. 25
Guild of Dungeoneering
Guild of Dungeoneering puts you in the the villain seat. You build a dungeon around heroes that are trying to survive the onslaught of traps and enemies. This is a card game where you must (literally) play your cards right to stop the heroes in their tracks!
Free Period: Nov. 18 to Nov. 25
Kid A Mnesia
This is an Epic Games exclusive that commemorates Radiohead's Kid A and Amnesia. It is a first-personal exploration game in which you must explore the surreal world and confusing atmosphere around you.
Free Period: Nov. 18 to Nov. 25
Tiny Tina's Assault on Dragon Keep
Gearbox released this adventure pack as a standalone game for players to enjoy. This is an exciting spinoff of the Borderlands series that has strong similarities to Dungeons & Dragons!
Free Period: Nov. 11 to Nov. 18
Rogue Company Season Four Epic Pack
With this Epic Games exclusive pack for Rogue Company, you unlock Switchblade and Scorch, two Rogues who use fire and napalm against their enemies. You also receive Switchblade's Inferno Imp outfit and 20K Battle Pass XP.
Free Period: Nov. 11 to Nov. 18
Aven Colony
As the overlord pioneer of an alien planet, you get to build your colonies from the ground up in Aven Colony. This is a city/colony simulator where you must protect, strategize, and explore a vast new world that is trillions of miles away from Earth!
Free Period: Nov. 4 to Nov. 11
Epic Games Store FAQ
Before we head into the list of past and present free games, I'm going to run through some of the common questions people seem to have about how the free games system works.
Are the Games Free Forever?
They are free during the free period, and you do not need to purchase them after the free period is over. Once the free period is over, you will need to pay the normal price to get them. In other words, they are free forever if you get them on time.
Do I Need to Install the Game?
No, you don't need to install the game to get credit for it. Once you click on the purchase button, you will run through the standard process of purchasing a game but it will be free. You do not have to install it, and it will be available for download anytime afterwards.
How Often Are Games Free?
Every week there will be a free game available. Once a new game is offered for free, the one that will be next will be revealed. They have run events where more games were given out, most notably the Days of Free Games event during the winter holidays. Epic will also sometimes release multiple games at a time for free!