One of the highlight features pulling in players ever since the release of BitLife is its character customization menu. You can customize almost everything, from the character's looks to their birthplace. On that note, the latest Wet N Wild challenge demands you to create a character from Florida. By default, the game does not allow you to choose a state as your birthplace. Instead, you must select a city from that state to fulfill the criteria. Since we need a character from Florida, we can choose cities like Miami or Orlando to complete the objective.
How to create a female character from The United States in BitLife
Open BitLife and click on the three-striped icon on the top left of the screen. In the new window, select the New Life option. Now comes the actual character customization window. Select female as the gender and give any likable name of your choice to your character. For the country, choose The United States and select any of the following cities from Florida as your birth city.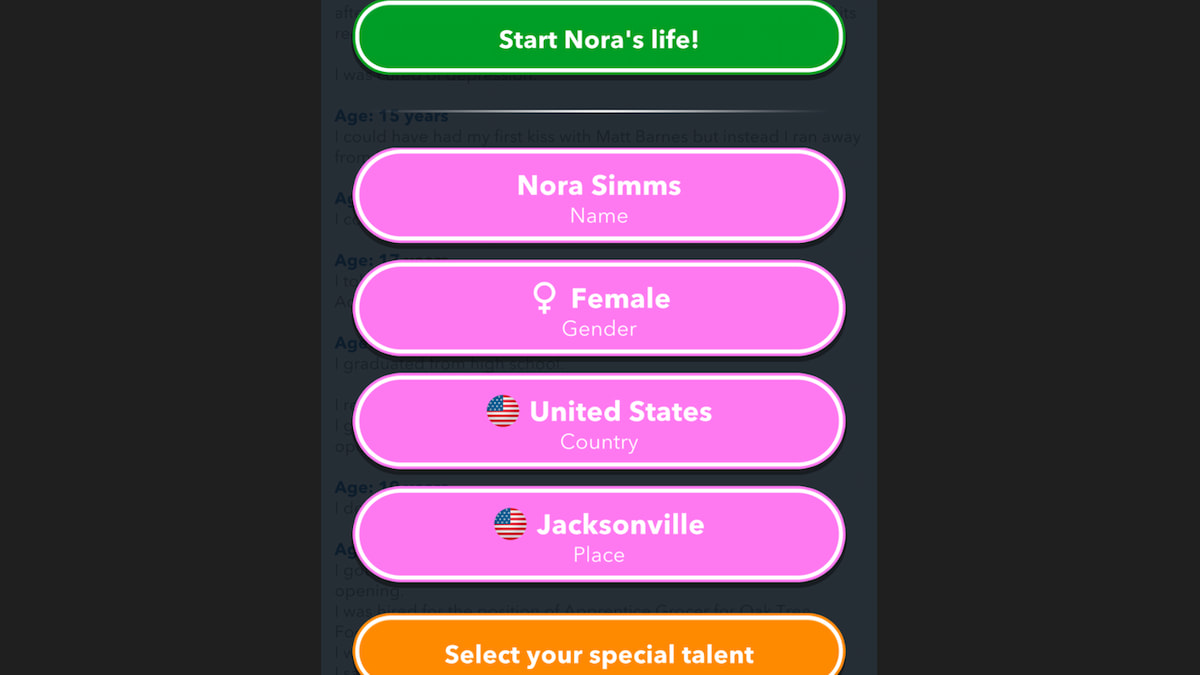 Miami
Tampa
Orlando
Jacksonville
Once you have selected any of the mentioned cities, hit the Start Life button. Voila, you have created a female character from Florida in BitLife. After starting the life, the first objective in the Wet N Wild challenge will be marked as complete, and you can proceed with the rest of the challenge. In case you have the God Mode DLC, it is better to increase the Looks attribute of your character. Doing this will help you in completing the remaining objectives of the challenge quicker.
For more on BitLife, check out How to Get Famous in BitLife or How to be born as a female in Alaska – BitLife Guide on Pro Game Guides.