One of the main features of BitLife is the ability to customize everything related to your character. Let it be your birthplace or your unique traits. Everything can be altered and customized according to your liking. On that note, one of the objectives in the Massive Gains challenge also demands you to customize and create a female character out of Kansas. Though it may sound simple, it is a tricky objective as many new players look for the Kansas option under the Birthplace tab. Instead of searching for a city from Kansas like Wichita or Kansas City as BitLife, by default, does not allow its users to select a state as a birthplace and must pick a city inside that state.
How to create a character out of Kansas in BitLife
Related: How to be born as a female in Alaska – BitLife Guide
Open BitLife and click on the three-striped icons on the top left of the screen. Select New Life and start the customization process of your character. Since we need to create a female character, choose a female as your starting gender.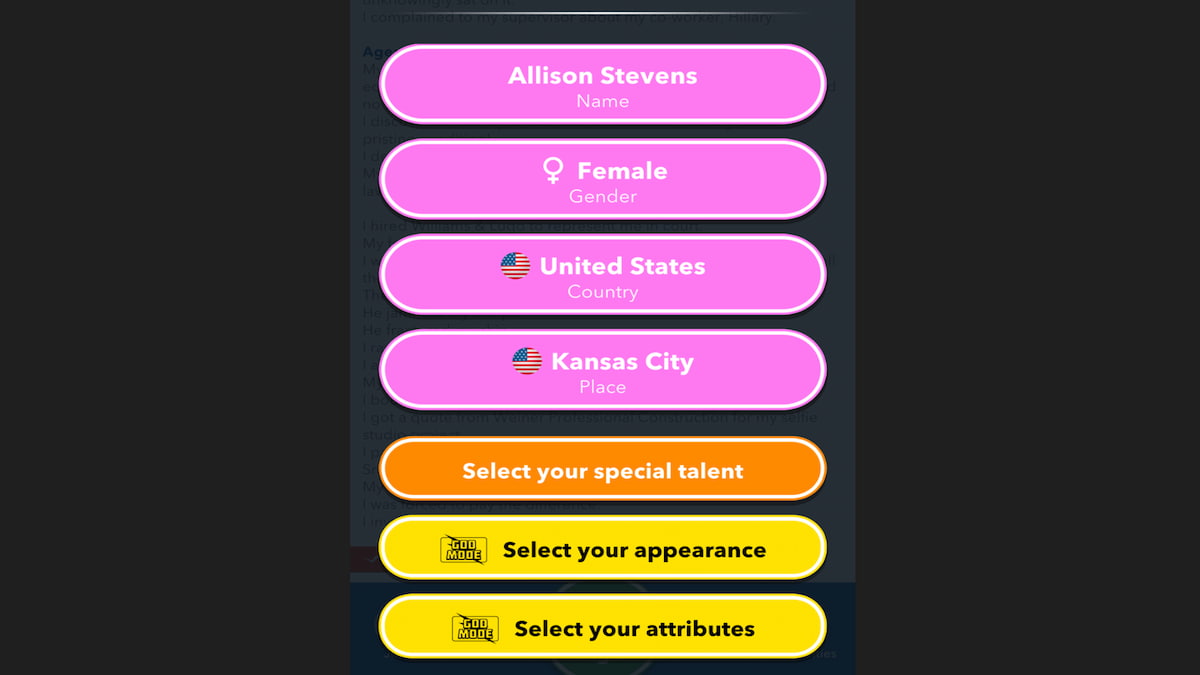 After picking your gender, choose any of the following cities from Kansas - Wichita or Kansas City. Hit the Start Life button to begin your game. Once the character has been created, the objective will be marked as complete in the list. Now, Go ahead and concentrate on the rest of the quest in the Massive Gains challenge, like becoming a Real-Estate Agent and more.
For more on BitLife, check out How to be born a female in Florida – BitLife Guide or How to be born as a male in the UK – BitLife Guide on Pro Game Guides.