One of the primary objectives of the Massive Gains challenge is to become a Real Estate Agent. To become one, you must fulfill all the given criteria.
Own the Landlord Expansion Pack

Have a Looks rating above 80
Get a Driving License and own a car
How to own the Landlord Expansion Pack in BitLife
To own the Landlord Expansion Pack, follow the given steps.
Open BitLife and click on the three-striped icons on the top left of the screen.
Browse the menu till you reach the Expansion Packs option with the briefcase icon.
Pay $5 and get the Landlord Expansion Pack. Voila! You are now the owner of the Landlord Expansion Pack in BitLife.
Related:How to become a Model in BitLife
How to have a Looks rating above 80 in BitLife
The second criterion to become a Real Estate Agent is to have a Looks Rating above 80. For this, you need to reroll for such a character while starting your game or can make use of the God Mode DLC to create such a character if available.
Even something like a 50 Looks rating can do the trick, as you can improve the Looks stat to 80 by the time you turn 18 by visiting Gym and Spa yearly from high school.
How to get a car and driving license in BitLife
The final criteria to apply for the Real Estate Agent job is to get a driving license and a car. Visit the Licenses section under the Activities tab and choose the Driving License option with a red car symbol to apply for the test. Answer the question related to traffic symbols/signboards and obtain the license.
After getting a license, you can now purchase a car. For buying one, save money by taking any part-time job like being a gardener, doorman, or mall Santa. You can also ask for money from your close friends or relatives if you are short of a few bucks.
Related: How to become a Librarian in BitLife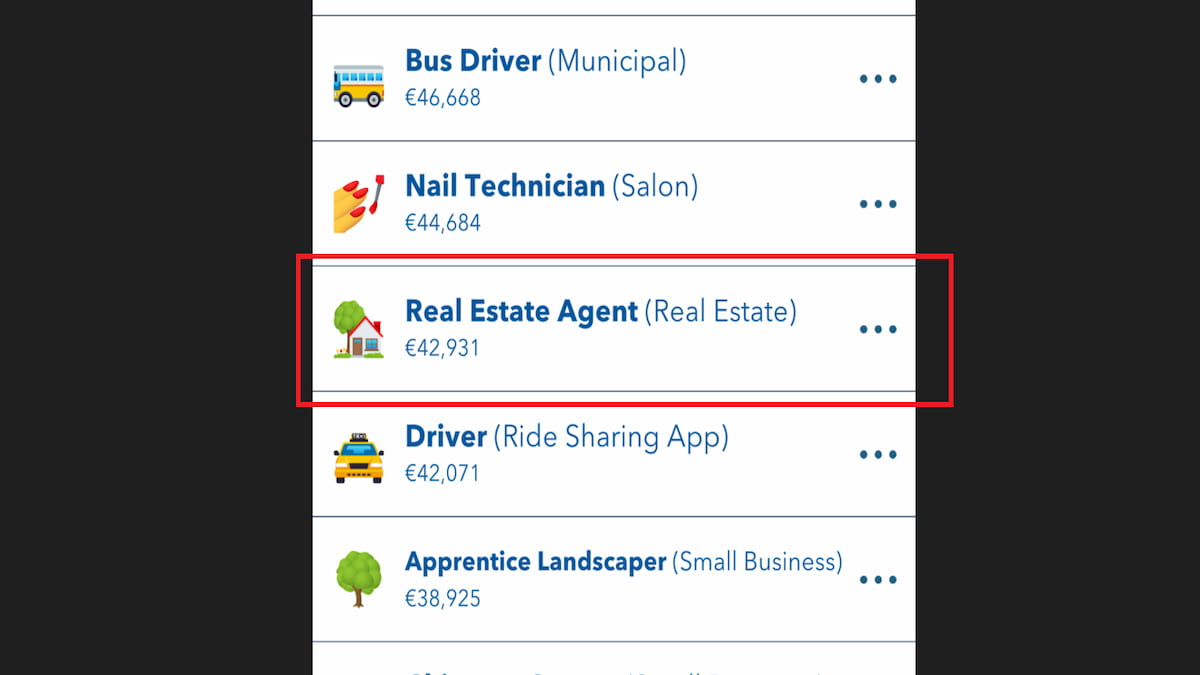 Once all the criteria are met, you can visit the Jobs section from the Activities tab and select the Full-Time Jobs option. Browse the listing and look for a job titled Real Estate Agent(Small Business). Apply for it and crack the interview to become a Real Estate Agent in BitLife. In case you cannot find such a post, age up to refresh the entire Job vacancy section.
For more on BitLife, check out How to rent your property in BitLife or How to become a receptionist in BitLife on Pro Game Guides.