Our BitLife How to Escape Prison Guide features maps and videos for every prison layout you'll be up against in the game! We've got cheat sheet maps for all of the prison layouts in the game. If you're looking to complete various ribbons, including Houdini and Jailbird, then this post will help you complete those with ease.
How to Escape Every Prison in Bitlife (2023)
Escaping prison in BitLife is actually kind of difficult, especially if you're just starting out. The key to getting out is listed in the game:
The guard moves twice for every move you make! He will only make moves towards you and will try to walk horizontally first.
The most important part about that is that he will always try to walk horizontally first! So, we will need to use that to our advantage by blocking off the cop against walls in the prison. Even if the police officer is directly below you, and you move to the right or left, he will always move horizontally first.
That means if there's a wall above him afterwards, he will not be able to reach you. If you're wanting to complete these on your own, then this aspect is what you will be taking advantage of the most. If you are struggling with these, however, then keep reading because we have a cheat sheet for each of the map layouts and a video displaying how-to complete them!
The key to escaping all Prisons in Bitlife
To start, when you attempt to break out of prison, you will be getting one of the following layouts. These puzzles can sometimes be mirrored by them being flipped around horizontally or vertically. It will be the same layout, you'll just need to follow the steps based on the one you've received. If you fail, you can always move ahead a year and try again!
Map Legend
Star: Your starting point.
Arrow: Designates the direction you should be traveling at that point of the line.
Maximum Security #1 - 8x8
Follow the red path in the image below and you should be able to escape this prison with ease; the same also applies to all of our other images in this guide.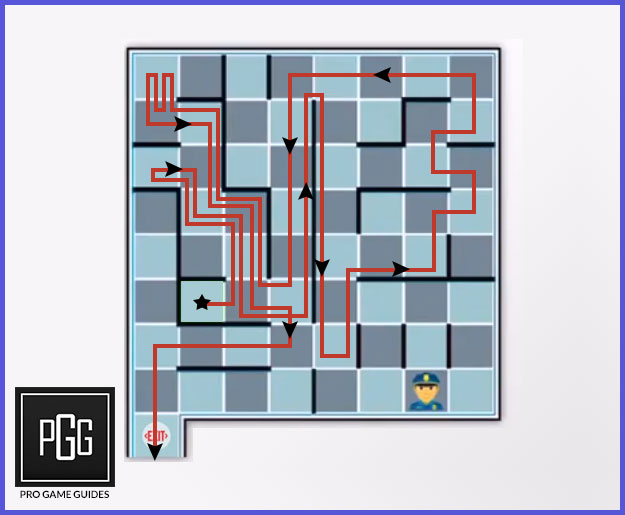 Video
Maximum Security #2 - 8x8
Video
Maximum Security #3 - 8x8
Maximum Security #4 - 8x8
Maximum Security #5 - 8x8
Maximum Security #6 - 8x8
Maximum Security #7 - 8x8
Maximum Security #8 - 8x8
Maximum Security #9 - 8x7
Normal Prison Layouts
Prison Layout #1 - 6x6
The first layout we're looking at requires a bit of looping back on your path, but isn't too hard.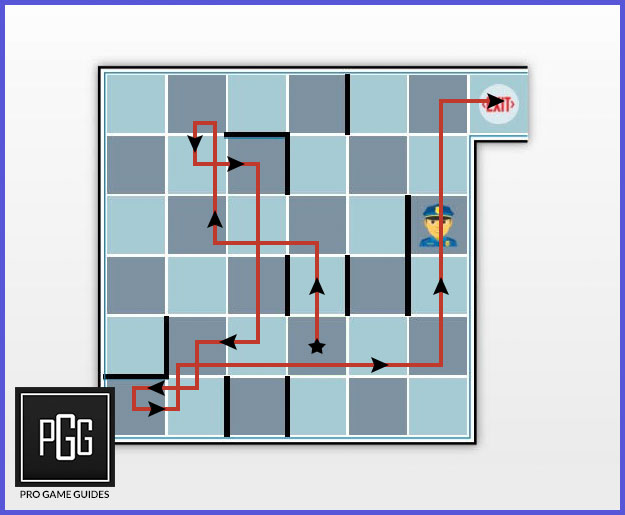 Prison Layout #2 - 5x5
This one isn't too difficult, you just need to do one quick double back, and then a longer one as you get deeper into the map. Just don't make a mad dash for the Exit, you won't make it!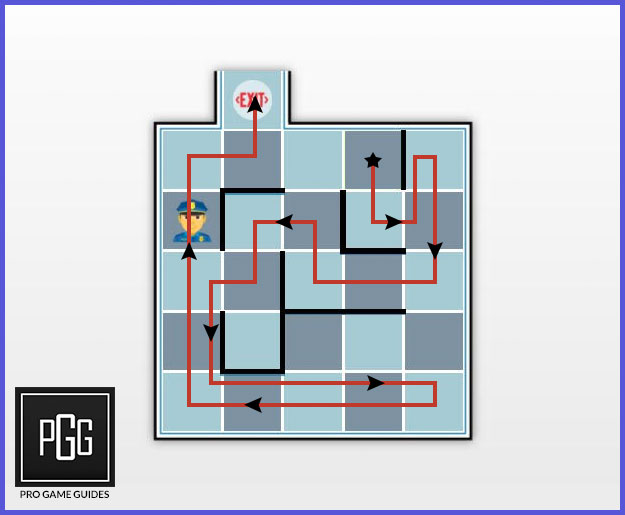 Prison Layout #3 - 6x6
This is another pretty detailed one, you are going to need to do quite a bit of backtracking.
Video
Prison Layout #4 - 5x4
Probably the easiest layout to escape from. It's very straightforward, and only requires eight steps to complete.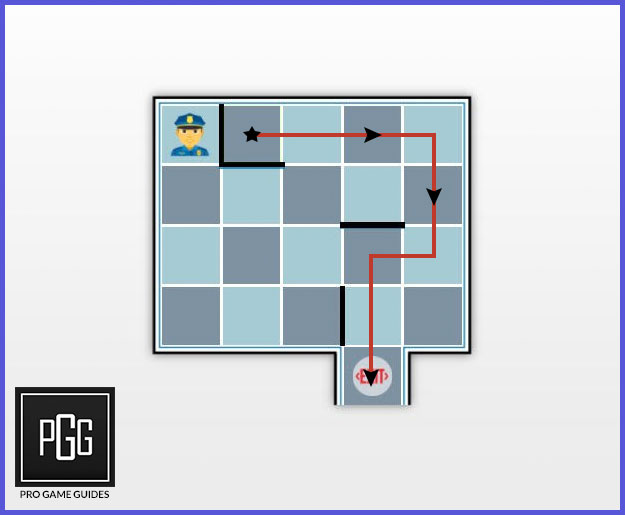 Prison Layout #5 - 6x6
This one is pretty long, and you'll be backtracking quite often. Make sure you do every one of the small backtracks listed on the map, or you won't get the cop into the right place.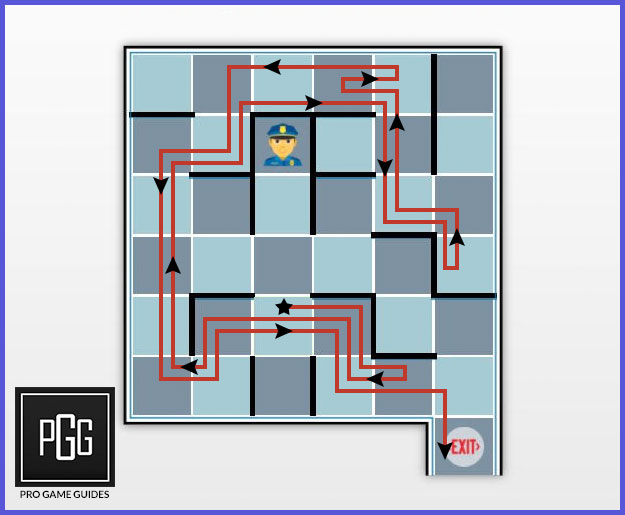 Video
Prison Layout #6 - 5x5
Tight quarters in this 5x5, and you'll need to do a fair amount of going back and forth to complete this one.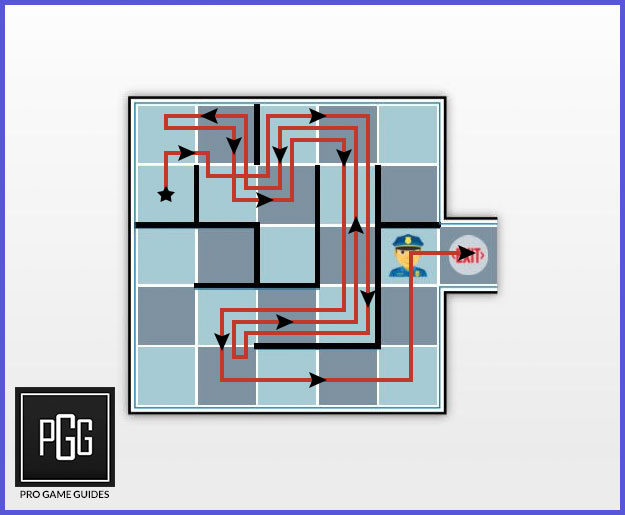 Video
Prison Layout #7 - 7x4
This is an easy one! All you need to do is get the police officer into the little U shaped walls, and once you've done that you can breeze on through to the exit.
Prison Layout #8 - 7x5
Pretty standard one, you'll have to do some trekking across the jail a couple of times to get the cop where you want him. Once you've done that, you can stroll your way out of prison!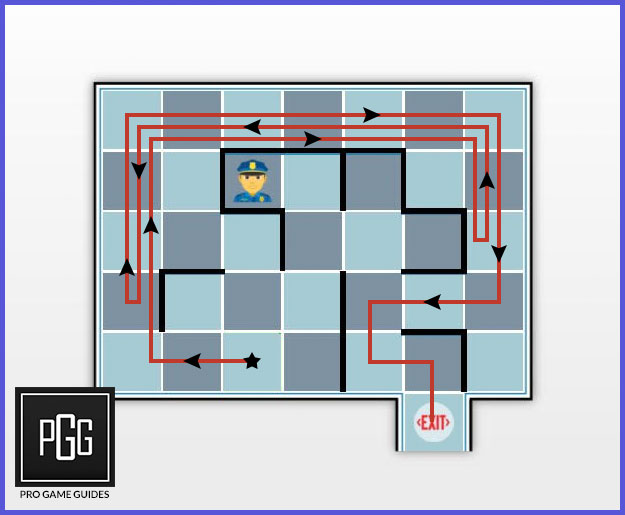 Video
Prison Layout #9 - 6x5
You'll have to do kind of a big loop and then come back again to keep the officer off of you and to get to the exit.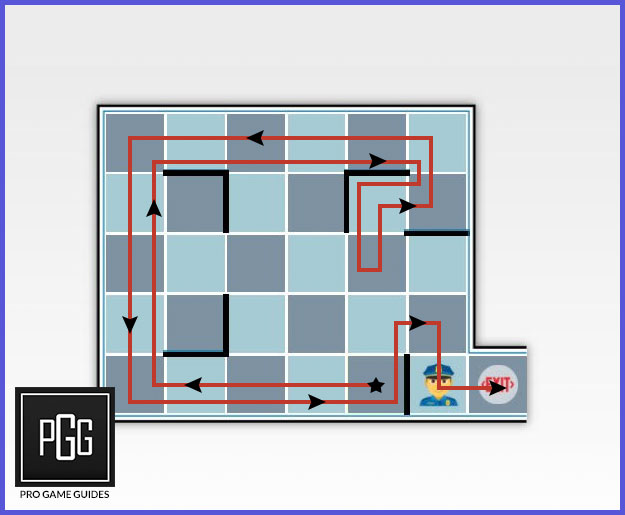 Prison Layout #10 - 7x5
Another one where you're doing quite a bit of backtracking, especially in the bottom right corner where you'll need to go back and forth to get the cop in the right place. Be patient and deliberate, and you should be able to get to the exit!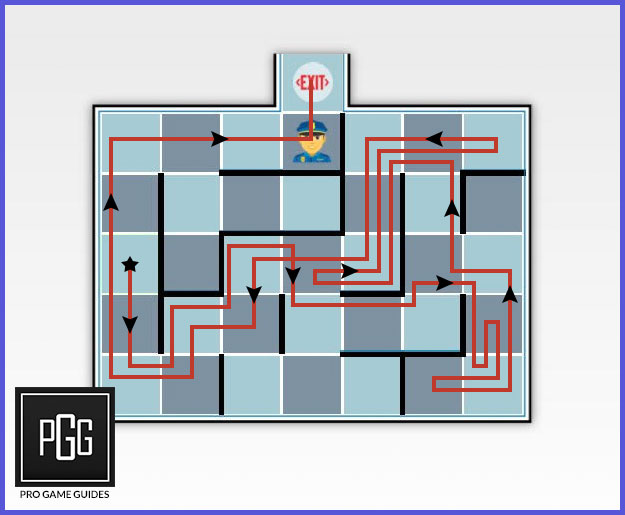 Video
Prison Layout #11 - 4x4
The smallest current layout, has you doing a bit of back and forth to escape. This one is pretty easy!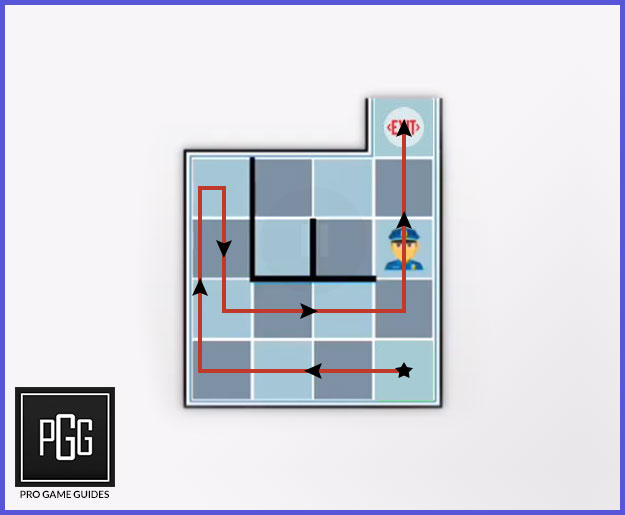 Prison Layout #12 4x4
How to get all Bitlife Prison Ribbons
If you want to get both the Jailbird and Houdini Ribbons, you can do so by doing the following below.
Jailbird Ribbon
This one is pretty easy, you really just need to go in and out of prison about three or four times. Once you've done that, then just sit in your cell and age up until you croak! That should be all you need to do to earn the Jailbird Ribbon!
Related: BitLife Ribbons List Guide – How-to Get All of The Ribbons!
Houdini Ribbon
You'll want to go to jail a bunch of times and escape immediately. You can level yourself up, not doing too much, and get to your 60s. Once you do that, start robbing houses and get caught. That will get you put in jail, and then you'll want to escape using the guide below. Do this a couple times a year in your old age, and that should get you to the end and should get you the Houdini ribbon!
For more on Bitlife, we at PGG have you covered with guides like how to join the mob, and how to become a mafia boss.