One of the quests necessary to complete the BitLife Good Cop, Bad Cop challenge is to take your family on more than three cruise trips. To do this, use the Vacation option from the Activities tab.
Who are your family members in BitLife?
Every person apart from your friends under the Relationship tab is considered your family member in BitLife. The most common ones are your mom, dad, siblings, children, and partners. You can take any of them for the cruise trip to complete the quest and the overall challenge.
Related: How to learn how to swim in BitLife
How to go on cruise trips in BitLife
To go on cruise trips or for holidays in BitLife, you need to use the Vacation option. Go to the Activities tab from the main menu and look for the Vacation option from the list of activities. In the new window, click on the cruise button. Now, customize the trip you want to experience by selecting the cruise location and the cabin type. For example, if you want to go on a cruise trip to a place with fancy beaches with a view of the ocean, you can select the Caribbean Cruise option and book a suite as your cabin type.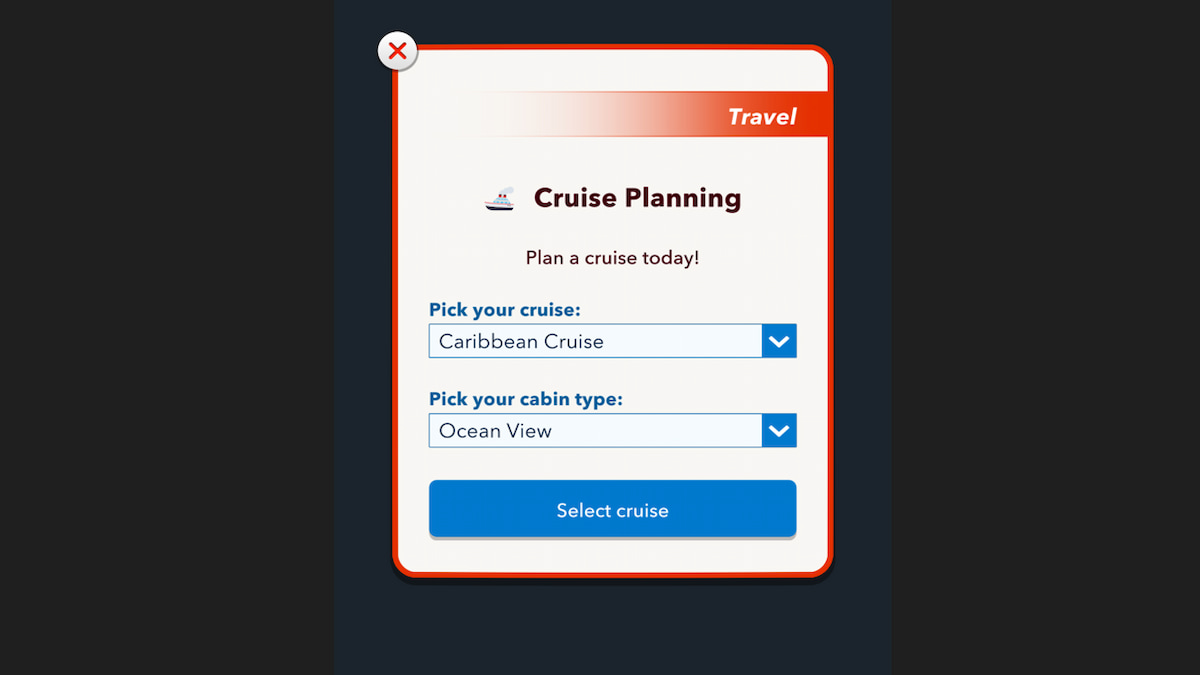 After selecting everything, hit the Select Cruise button to start your trip. In the following window, the game will provide choices to go on the cruise alone or with one of your close friends/family members. If it is one of your family members, go ahead with the trip. Otherwise, age up and repeat the process. Go on three such trips with a family member to finish the quest.
For more on BitLife, check out How to buy and sink a Yacht in BitLife or How to get a Submarine in BitLife on Pro Game Guides.