One of the initial objectives of the Human Trombone challenge is to wear the Chaps attire in BitLife. To do this, you must choose the Chaps attire while selecting your outfit for your Flatulist performance.
What are Chaps?
Chaps are one of the famous outfits often worn by Spanish and Mexican people during the late 1800s. Later, the outfit was integrated and made more popular by the cowboy pop culture. Chaps usually consist of long leggings made with leather and contain fancy belts accompanying them. You can find several country singers wearing such outfits during their performances.
How to select/change attire for your street performance
You can choose/change your clothing for your street performance by following the below steps.
Click on the Jobs icon and press the Flatulist option.
Now, browse the Activities listings till you find the Strategy option.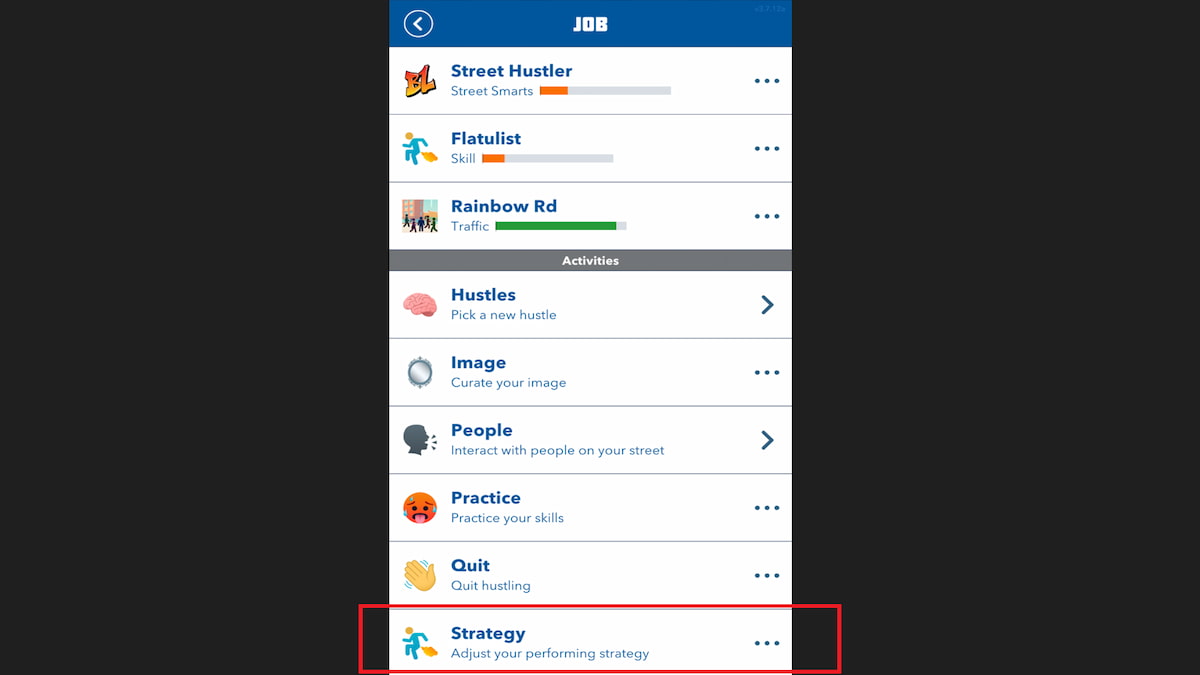 In the new strategy window, choose the Chaps attire under the Pick your attire column.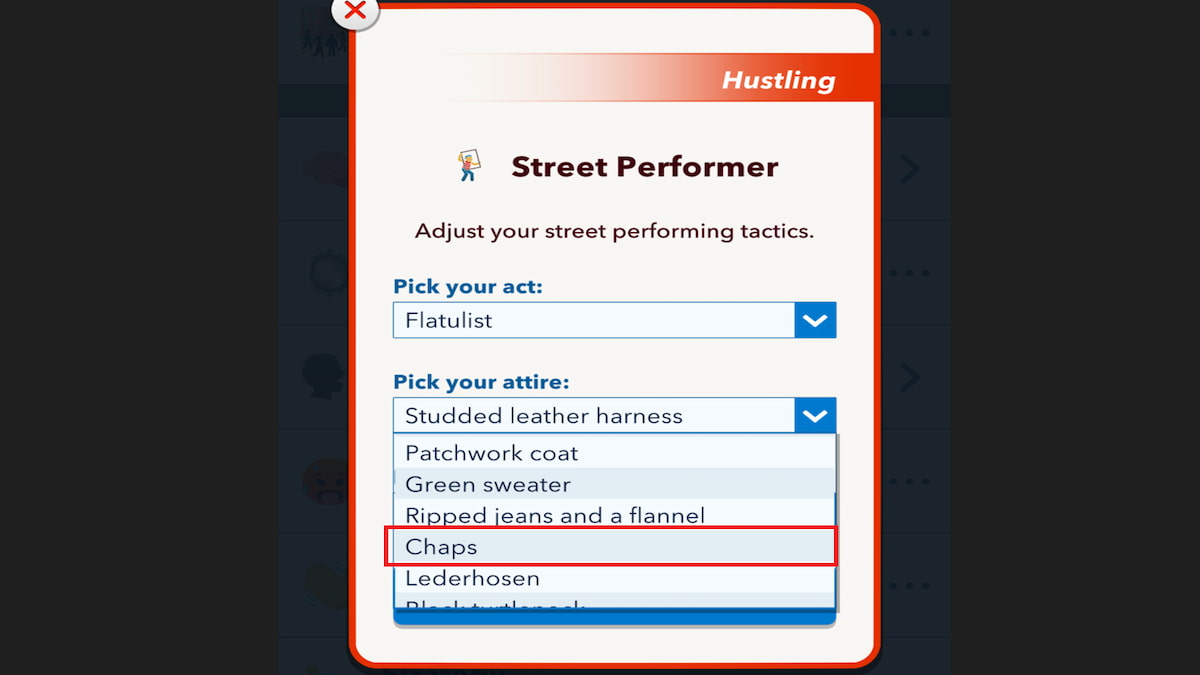 After selecting the Chaps outfit, hit the Get to Work button to wear the clothing while performing.
In case you do not find the Chaps attire, do not worry. Pick anything for the time being and revisit the Strategy option after aging up each year. You will likely find the costume within three to 10 years after joining as a street performer.
If you miss the attire in your listings, it's better to start a new life if your character is old, as the costume may not appear for another 10 to 20 years. After wearing the attire, the second quest in the Human Trombone challenge will be over.
For more on BitLife, check out How to Increase Street Hustler Skills in BitLife or How to become a Street Performer in BitLife on Pro Game Guides.