We're taking a look at Borderlands 3's upcoming event called Bloody Harvest! This is a spooky Halloween based event that will have a new map to explore and some scary monsters to fight! If you can survive long enough, you'll be able to fight a familiar boss from the game's story mode. So, if you're curious about the event, you'll learn everything you need to know about it with our guide!
What is the Bloody Harvest Event?
It's a Halloween themed Borderlands 3 limited-time event that will have you facing off against some unique scary monsters! The event will give you a chance to earn some spooky cosmetics for your Vault Hunter, weapons, and other skinned items!
Bloody Harvest Release Date
There isn't an official release date yet, but it looks like based on the "Borderlands Anniversary Celebration" that it will be taking place starting October 29th, 2019! Here's a look at how that celebration breaks down:
Week 1 (October 1-7): Bonus Boss Loot!

Week 2 (October 8-14): Rare Spawn Hunt!

Week 3 (October 15-21): Show Me the Eridium!

Week 4 (October 22-28): Mayhem on Twitch!

Week 5 (October 29 - November 4): Spooky Surprise!
We're assuming the "Spooky Surprise!" is going to be the Bloody Harvest event. It's possible that it could be released earlier, but again nothing official has been released. We'll update this guide with additional information once the official word is released.
Is the Bloody Harvest Free?
Yes! This is a free event that everyone can take part in as long as you have gotten to at least the Sanctuary III ship in the story.
How Does the Event Work?
You will come across "Haunted enemies" while traveling around the galaxy. You will want to slay these enemies to collect Hecktoplasm that can be turned in back at Sanctuary to Maurice. Who is Maurice? Well, he's your new dinosaur like pet that is now above your ship!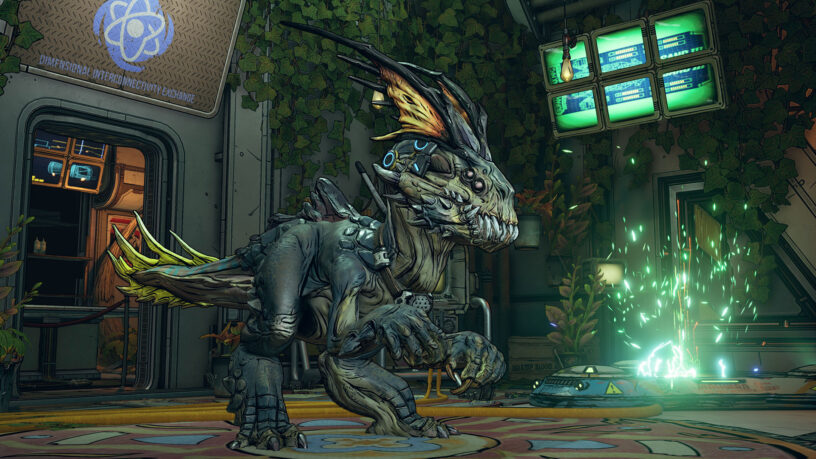 You'll need to collect a certain amount of Hecktoplasm to unlock entry to the Bloody Harvest map. This is where you'll fight against many Halloween themed monsters inclduing Rakk-O'-Lanterns and other evil looking enemies. This is also where you will fight against the Baron of the Bloody Harvest! He's your old friend Captain Traunt who you have likely taken down in story-mode. He is now Captain Haunt, and will be potentially a difficult battle depending on how geared you are!
Bloody Harvest Skins/Rewards
There's some pretty nice rewards you can get for participating in the event! There's skins for each of the Vault Hunters to be earned, you can check these out below.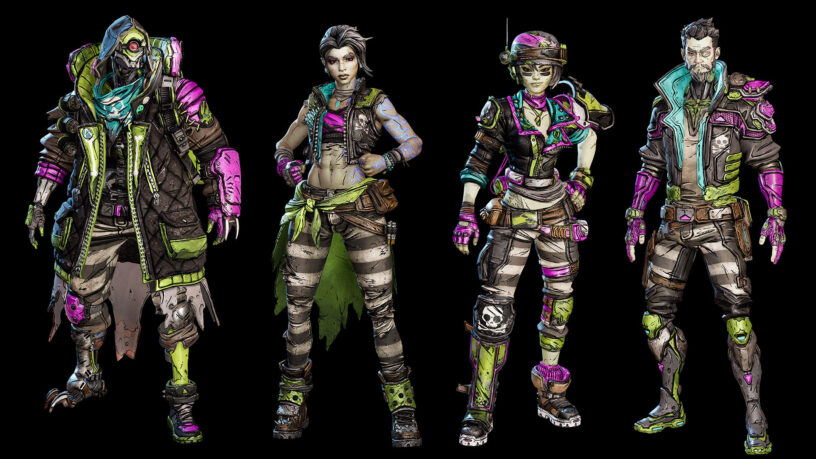 You'll also be able to potentially earn an ECHO Device Skin, Weapon Trinket, and a Global Weapon Skin to your collection!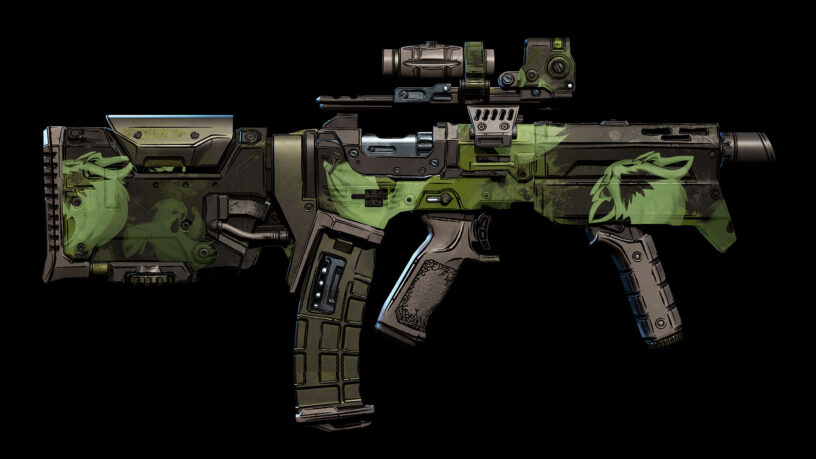 Not only that, you'll also be able to possibly find two new Legendary guns as well as a shield and grenade mod! Here's a look at the Fearmonger, one of the Legendary weapons you'll be able to potentially collect.
All and all, there's quite a bit of stuff to earn by participating, so make sure to check it out once it goes live!