Our Borderlands 3 Best Amara Builds Guide features a look at one of the top options for the character and class. Amara is more of your tank class, and she likes to get into the fray by pummeling her enemies with melee. She can also use her magical fists to grab her enemies and lock them down or send out a projection of herself that will deal damage to anything in its path!
Related: Borderlands 3 Shift Codes List (October 2021) – Shift Codes for Golden Keys & Rewards
Best Siren/Amara Build
Amara Skill Tree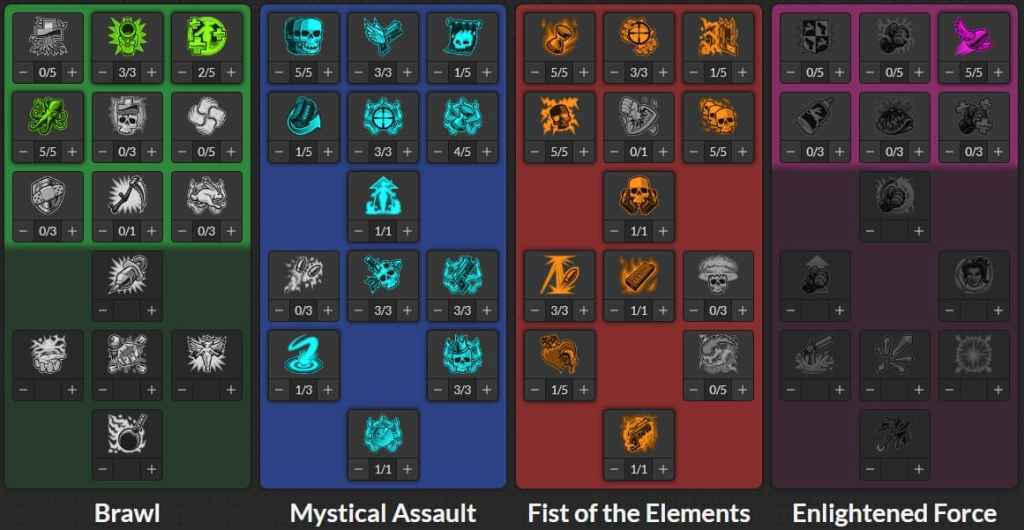 This build relies on Amara's Splash and Elemental Damage. All you need to do is use your Ties that Bind ability and shoot chained enemies, watch the explosions, and chill. For an Augment, I would recommend Stillness of Mind for more crowd control. You can choose any Element depending on the situation, either: Incendiary, Corrosive, Cryo, or the default Shock.
Gear Suggestions
Sniper Rifle: Sandhawk or Krakatoa
Assault Rifle: The Monarch or Kaos
Pistol: Beacon or Unkempt Herald
Submachine Gun: Flipper or D.N.A.
Rocket Launcher: Backburner or Plaguebearer
Shotgun: Projectile Recursion or Trevonator
Grenade Mod: It's Piss or Miltois Hunter-Seeker
Class Mod: Phasezerker
Artifact: The Pearl of Ineffable Knowledge
Shield: Re-Volter or Any Element Old God
For more articles on Borderlands 3 make sure to check out Borderlands 3 FL4K Leveling Build Guide (Level 72).