Bravely Default 2 has a vibrant world, but specific locations such as towns are far from each other; luckily, players can fast-travel when they reach a certain point in the game.
How unlock fast travel in Bravely Default 2
To fast travel in Bravely Default 2, you must complete the prologue and reach the next town called Savalon; which is in a desert location and reachable once you start chapter one of the game. After this point, you will be able to travel via a specific NPC at the entrance of Savalon with a wagon icon over their head; there will also be a similar NPC at the entrance of all major cities in the game.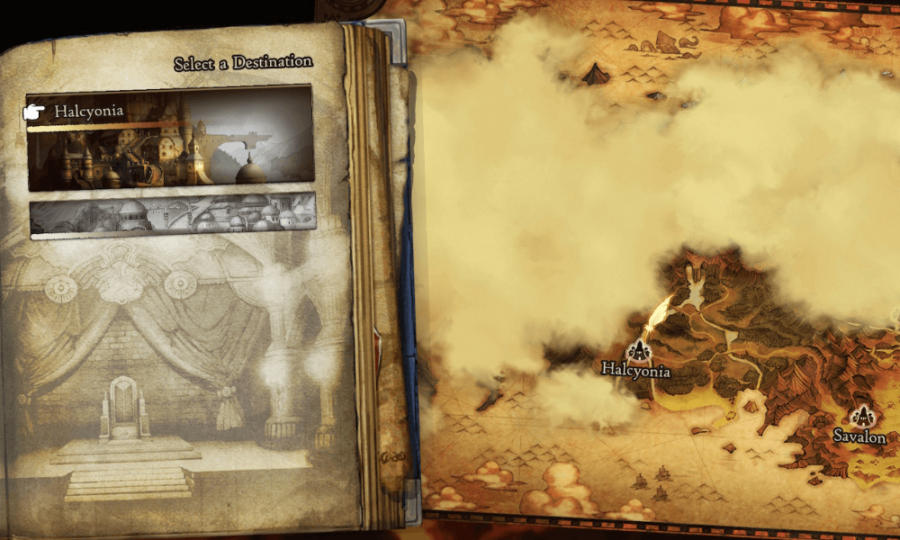 At the start of chapter one, you will only have two locations unlocked, Savalon and Halcyonia, and to unlock the rest, you will need to progress and visit these locations. Once unlocked, to fast travel to a location, all you need to do is interact with the NPC and select the location you wish to travel to by using the d-pad and pressing A.
Along with this, you will only be able to fast travel to major settlements, which is useful considering you have to walk through long dungeons to get to some of these locations. However, if you were hoping for a way to fast-travel to dungeon locations, there isn't any currently in the game, so you will still have to walk to these locations. Luckily these locations are not that far away from towns, nor is the map too big.
For more on Bravely Default 2, we at PGG have you covered and more with guides like How to beat Wiki Wiki in Bravely Default 2 and Rare Monster Locations in Bravely Default 2.