Wiki Wiki is a strange enemy type in Bravely Default 2 that has some players questioning how to defeat it; overall, It's tricky, but there are a few ways in which you can beat it in the game. That said, here is how to beat Wiki Wiki in Bravely Default 2, and what you will need to do.
How to defeat Wiki Wiki in Bravely Default 2
To beat Wiki Wiki in Bravely Default 2, you will first need to try avoid using physical attacks, as it has high defense and high evasion; thus, every physical is practically a guaranteed miss.
Instead, you will need to focus on using magic-based attacks, and special attack abilities like the one your character gets early on.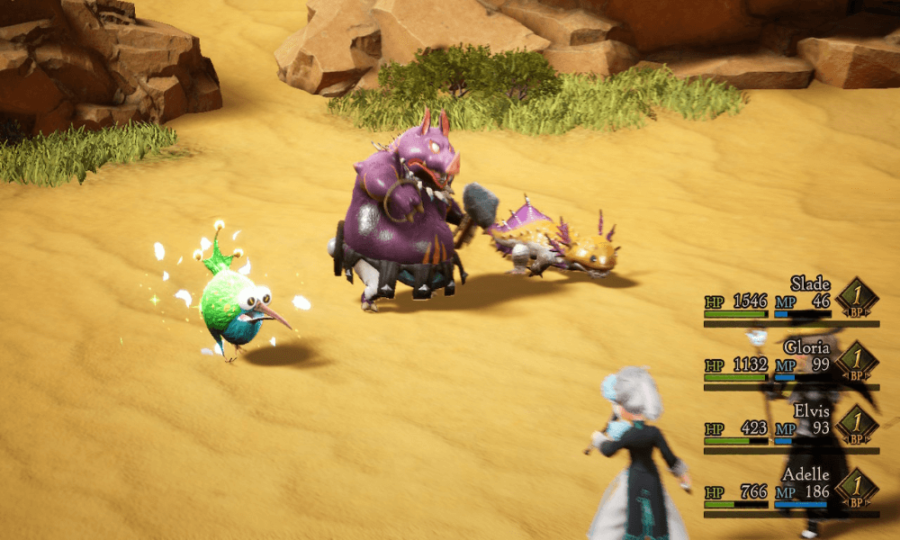 However, magic just barely damages them, and you can't do specials all the time; because of this, we recommend either having all of your characters target Wiki with max brave and focus fire all spells on it to beat them.
Along with this, you should try boosting your accuracy to help make some of your physical attacks hit the target. Additionally, Wiki Wiki is weak to earth magic so if you have any spells or abilities with that element, use it on them.
Keep it up, and Wiki should go down, and you will gain a ton of XP simliar to Dragon Quest's metal slimes.
As a side note, there is also a giant version of the Wiki that gives tons more JP and XP; we recommend keeping an eye out for this one; they will be yellow in color instead of green like the standard version.
For more on Bravely Default 2 , we at PGG have you covered with guides like how exploration works in Bravely Default 2 and how to change jobs in Bravely Default 2.