There are well over 23 classes in Bravely Default 2, and any of them can be changed on the go through a particular option in the game. Here's what that option is and how to use it.
How to change classes in Bravely Default 2
To change a job in Bravely Default 2, you will need to hit x on the switch controller to pull up the main menu. After this, you will then need to click the option on the screen that says jobs; it will be right under equipment on the left side of your screen. Once clicked, you should see another menu, and in this menu, you can change jobs by clicking on a job and then setting it as either a main or subclass.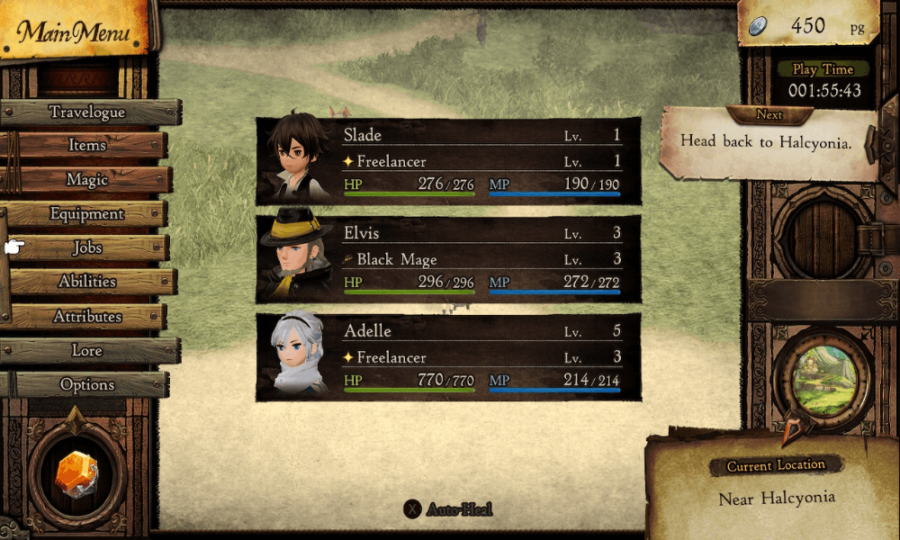 However, when you start the game, you won't be able to access this menu until you get your first two party members, Elvis and Adelle. After this point, you will be able to access the menu and even set your sub-class as a Black mage.
To unlock more classes, though, you will need to continue to play the game; but once you do unlock some, you will be able to change all your party members' jobs on the go at any given time via the job menu. All of your characters can also have two classes at once like the main character.
Along with this, changing and getting new class jobs will also give your party members unique skills in battles and will allow you to create the dream party you always wanted.
For more on Bravely Default 2, we at PGG have you covered with guides like how to change to Japanese voices. We will also have more guides coming out in the upcoming weeks and months, so stay tuned folks!