If you are out exploring the world of Bravely Default 2 and running low on health, using a tent would be a good idea not only to health your health but also your MP. That said, here is how to get tents and how to use them.
How to get a tent and use them in Bravely Default 2
You can get tents by either finding them in chests or by buying them from stores; they will cost 270 PG in stores, and you can find tents being sold in the store on the right of the INN in Halcyonia.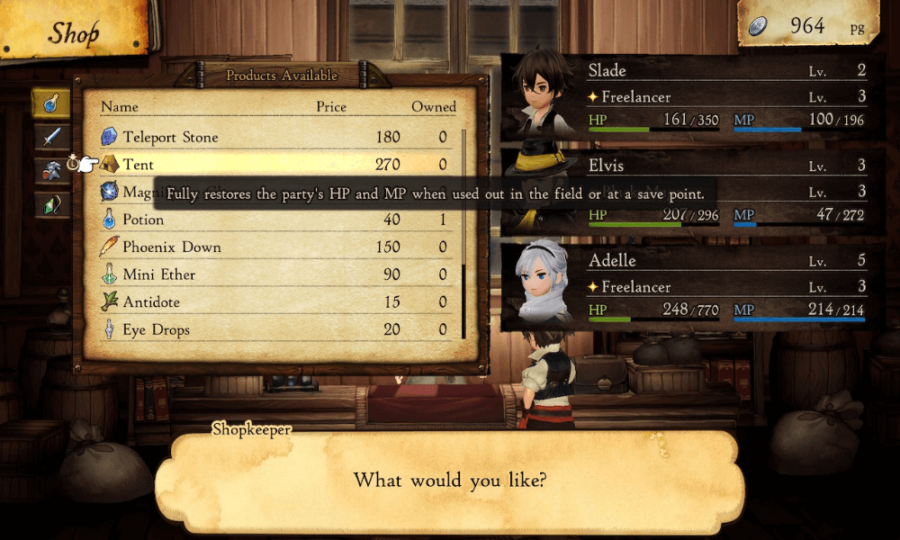 Once bought, you can then use this tent out in the field or at a save point to heal your HP and MP fully. We also highly recommend picking up one or two and using them when you are either low on potions or near a dungeon to rest up and prepare for tough fights.
That said, you can use a tent by pressing X to bring up the menu and then going and pressing A on the options that says items. After this, a list of all of the items currently in your inventory will appear on the screen.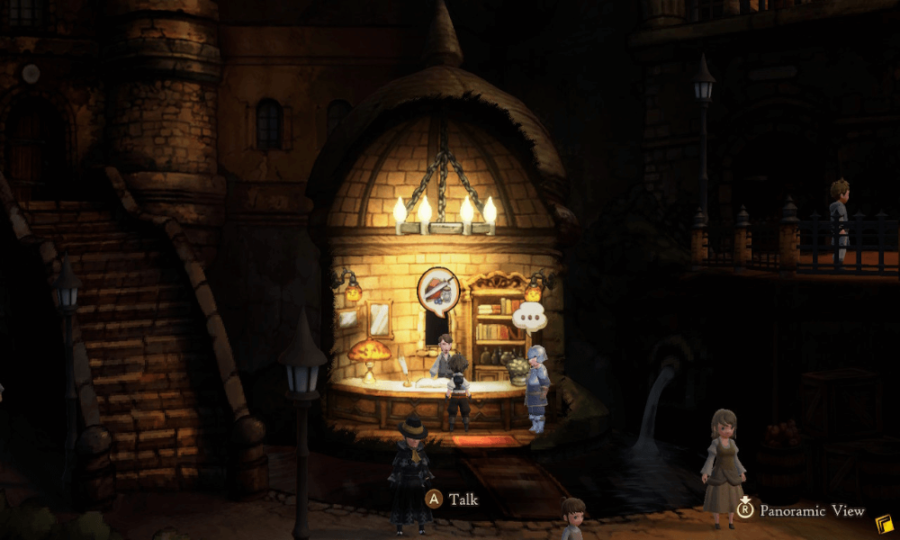 At this point, you will want to use the d-pad arrows to move the list down to the one with a potion icon. When you have done this, you should see a tent somewhere in this list and to use it, all you need to do is press A on it.
For more on Bravely Default 2, we at PGG have you covered with guides like how to change to Japanese voices and how to change class jobs in Bravely Default 2. We will also have more guides coming out in the upcom ing weeks and months, so stay tuned folks!