In Call of Duty Modern Warfare 2, players unlock weapons from various categories and build proper loadouts with the best attachments. The Weapon Platform system introduces a new Gunsmith where you can share attachments across the same class. The Assault Rifle category has some of the strongest weapons in the game, and you'll need to know which ones to run to get an edge over the opponents. Here are the best Assault Rifles to use in Modern Warfare 2.
All Assault Rifles to use in MW2
There are a total of eight weapons in the Assault Rifle category in Modern Warfare 2, and not all of them are as equally efficient. The M4 is unlocked by default and this is the weapon most players will rank up first. You'll get the FJX Cinder versions of the M4 if you have purchased the Vault Edition of MW2. Here are all the Assault Rifles you can unlock in Call of Duty Modern Warfare 2.
Best Assault Rifles to use in MW2
Out of the eight ARs, we have selected four recommended weapons as the best Assault Rifles in Modern Warfare 2. These weapons can be unlocked quickly and are a class apart in their Weapon Platform.
M4
The M4 is widely considered the best Assault Rifle to use in Modern Warfare 2 simply because of its versatility. This weapon has 20 unlockable levels, and you need to level up quickly to unlock its Weapon Tuning. The M4 has impeccable Recoil Control, Accuracy, and Fire Rate. Although it lacks in the Mobility and Handling department, players can mix and match attachments to improve these aspects.
Related: How to fix NIAMEY-LEE error in MW2
M16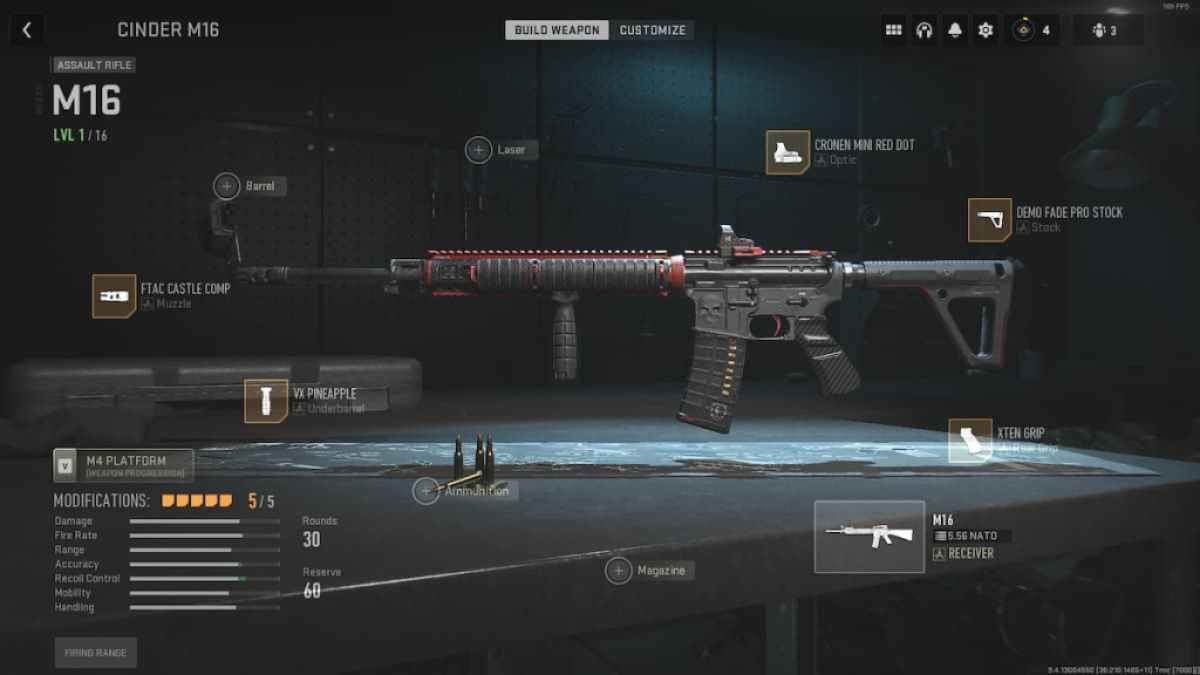 The M16 is the best burst-fire Assault Rifle in Modern Warfare 2. It shoots three-round bursts, and you can alternate between single and burst fire. If you have a seasoned trigger finger, we recommend firing single rounds instead of burst, as the M16's Accuracy is beyond compare. However, you can add a Barrel attachment, it's best not to do so as it affects the M16's Range and Accuracy.
Kastov 74-u
The Kastov 74-u is a mix between an SMG and an Assault Rifle. You can unlock this weapon by leveling up the Kastov 545 to level 13. Although Kastov 74-u lacks Recoil Control and Accuracy, its Mobility and Handling make up for these aspects. You can effectively create a run-and-gun build with this weapon as it has the best of both SMG and AR classes.
TAQ-56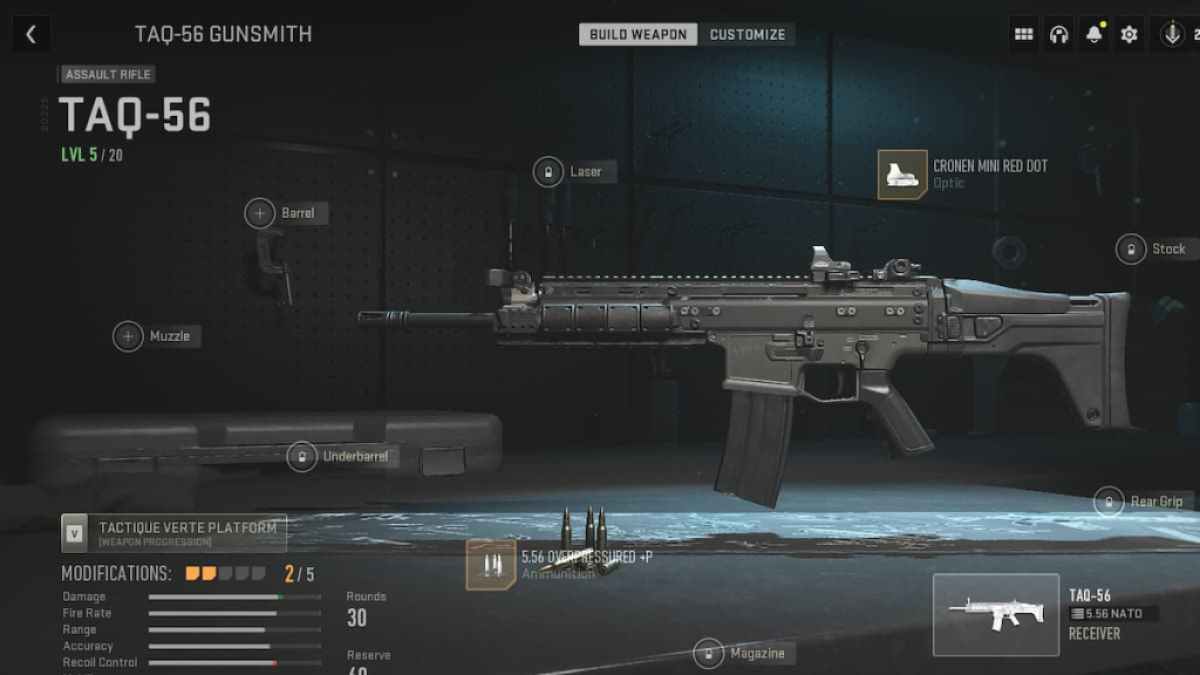 The TAQ-56 AR is another powerful Assault Rifle using the Tactique Verte Platform. You can unlock this weapon by reaching level 19 in the game. The TAQ-56 has 20 progression levels, and you need to level up quickly to unlock all the attachments. The TAQ-56 lacks in Range, but you can fix that by equipping the 14.5" Tundra Pro Barrel.
Having trouble logging in to Modern Warfare 2? Check out How to fix MW2 'keeps crashing on PC, PS5, & Xbox' issue on Pro Game Guides.