Call of Duty: Warzone's latest map, Al Mazrah, has a diverse set of locations that are both fun to explore and learn. Out of all 17 points of interest (POIs) on the map, we've listed seven of our favorite drop spots you should try landing for good loot and engaging gunfights with other players.
Best places to land in Al Mazrah in Warzone 2
Zaya Observatory
Al-Mazrah City
Al Malik Airport
Zarqwa Hydroelectric
Rohan Oil
Al-Safwa Quarry
Sa'id City
Zaya Observatory
Being on a hilltop in the center of the map, Zaya Observatory is great place to land if you're looking for enemy teams or the ability to quickly reposition yourself as the circle collapses. The place has multiple dome-shaped structures and several other buildings and offices you can loot in. Once you've looted and fought enough here, you can fly off to Al Sharim Pass or Akhdar Village POIs.
Al-Mazrah City
Al-Mazrah City features two of the biggest towers on the map alongside several other buildings such as police stations, hotels, metro station, a museum, and apartments. This POI covers a huge chunk of the map, and you'll never get bored exploring it. If you want to isolate yourself from enemy squads, you may check out the smaller houses on the city's outskirts.
Al Malik Airport
In southern Al Mazrah, you can visit the Al Malik International Airport. The location has a long runway that divides the control tower and hangers with the terminal building. The Airport is also well connected to the nearby Al Bagra Fortress and Sarrif Bay region if you want to explore more.
Zarqwa Hydroelectric
Zarqwa is a large town located in central Al Mazrah, north of Zaya Observatory. In the heart of this POI, you'll find a small piece of land surrounded by water that houses the hydroelectric facility.
Related: 8 Most important tips for beginners in Warzone 2 DMZ
Rohan Oil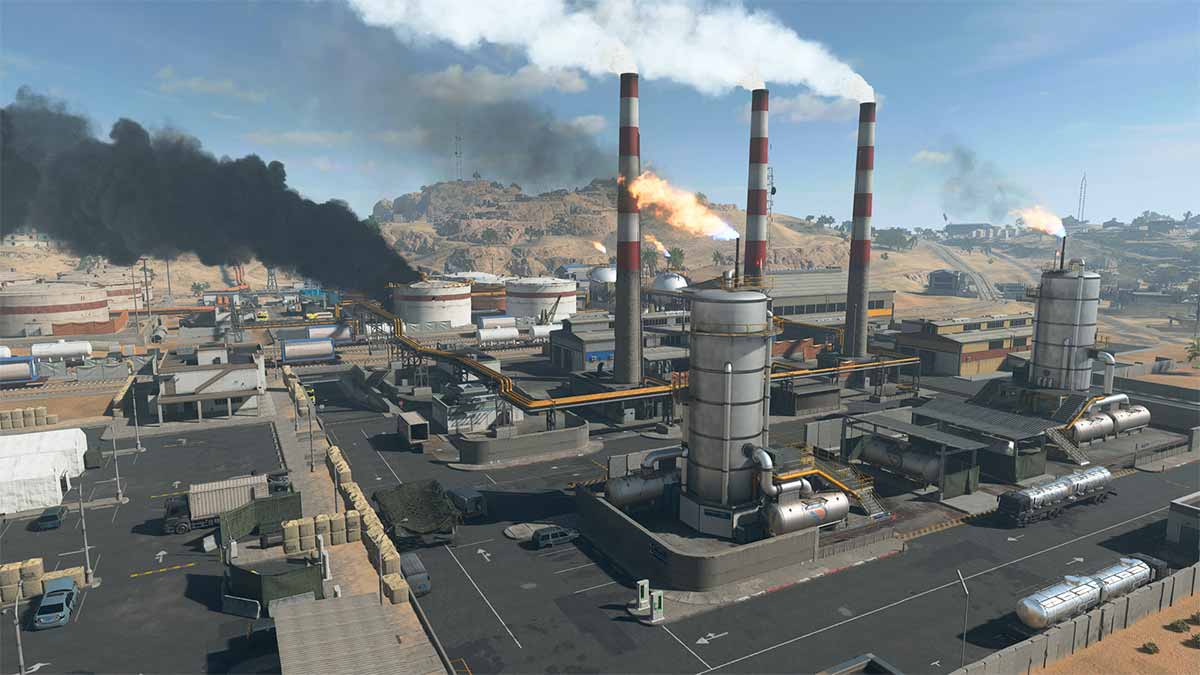 Rohan Oil Refinery is a large POI with several entrances, warehouses, and silos. The area also has a housing facility with many buildings and a railroad running through its middle. If this area doesn't suit you well, you can visit Taraq Village and the oasis region to its north.
Al-Safwa Quarry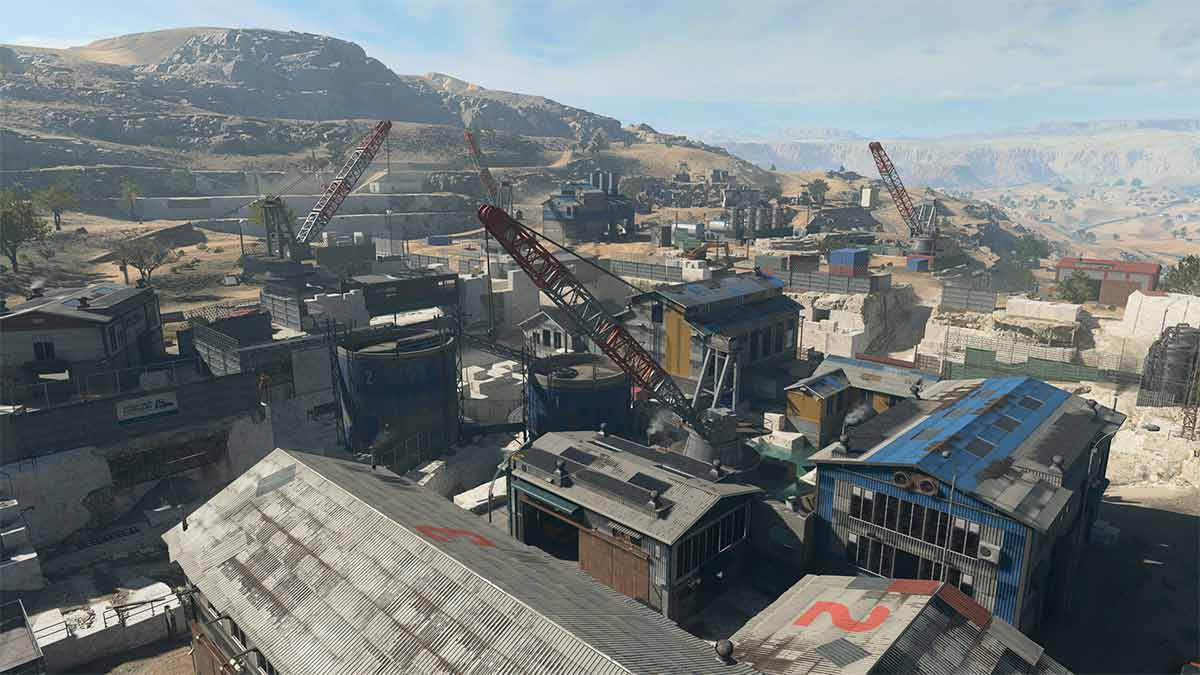 You will find lots to explore in Al-Safwa Marble Quarry. Multiple, well-connected warehouses sit in the middle of this POI. There's a housing complex to its north and the beach to its south. Cross the rail tracks, and you'll reach Sattiq Cave Complex, also a great place to visit.
Sa'id City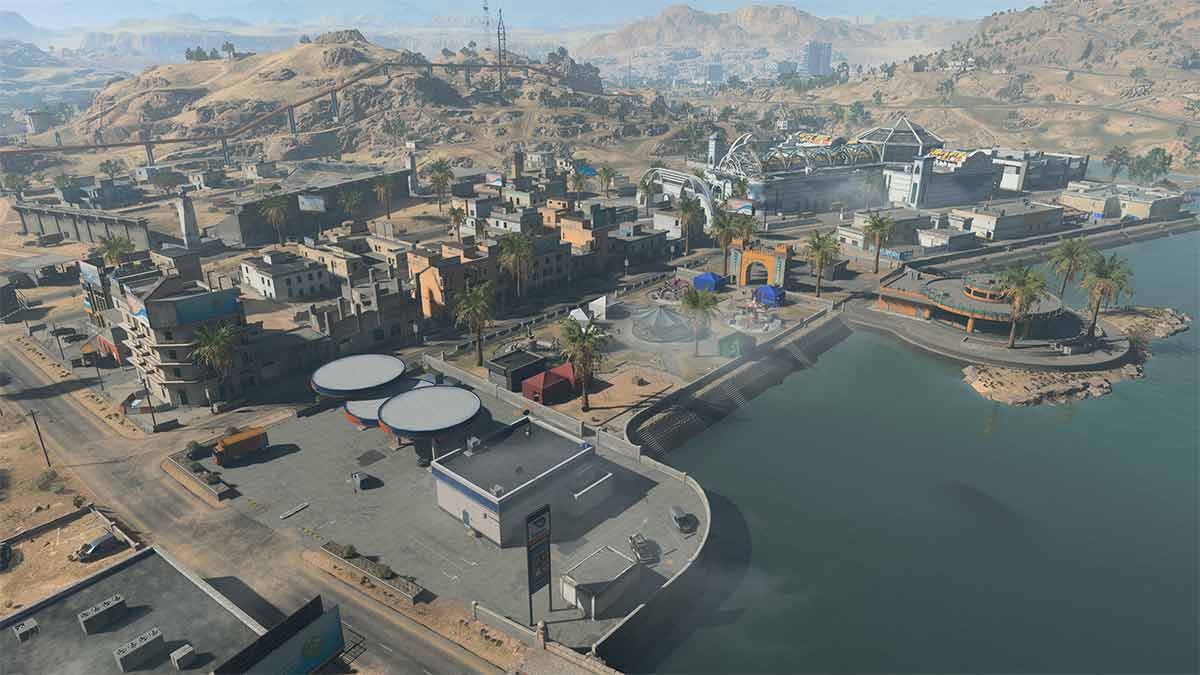 For the last best drop location on our list, we've included Sa'id City, which is located in western Al Mazrah. This area is divided into two main parts. One is the cluster of multi-story buildings, and the other is the shopping center. Other than that, you'll also find a football stadium in the region. Sawah Village, the submerged town of Al Mazrah, and Hafid Port are pretty close to this POI.
Stay tuned to Pro Game Guides for more Call of Duty: Modern Warfare 2 and Warzone 2 content. In the meantime, head over to our article on How to get the Crane Control Room Key in Warzone 2 DMZ.