Call of Duty: Warzone Season 4 Mercenaries of Fortune adds a fresh batch of content to the Battle Royale game. In addition to the new content, the update also includes several crucial gameplay changes, weapon adjustments, map upgrades and more. Let's have a look at the new Warzone Season 4 patch notes.
Playlist for Season 4
New Map and Map Changes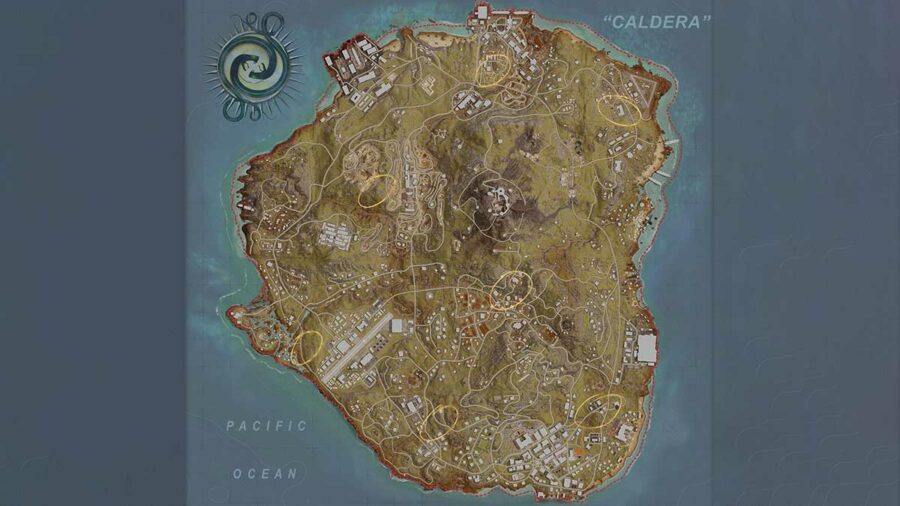 Fortune's Keep - A new small-scale map that will replace Rebirth Island. Player count supported in Fortune's Keep Resurgence:

Solos: 46
Duos: 46
Trios: 45
Quads: 40

Updated Caldera - Several changes to the main Battle Royale map including:

New Storage Town POI
New micro-POIs and Underground Mercenary Vaults
50 percent less vegetation
New Features, Modes, Events, and more
Limited-Time Event - Mercenaries of Fortune Event will run from June 22 to July 7. During this event, complete challenges for exclusive cosmetic rewards. In the mid-season update for Season 4, two Terminator-inspired bundles will be added to Warzone and Vanguard.
New Game Modes

Fortune's Keep Resurgence

New Gameplay Features
Extra: Snapshot Grenade Tactical - Effective radius reduced from 27.4 meters to 22 meters.
Perk Changes
Perk adjustments

Battle Hardened - Stun and flash resistance increased to 70 percent.
Scavenger - Awards an additional $500 in the scavenger pouch with each kill.
Hardline - Provides a 25 percent discount on all Buy Station items.

New Lootable Perks

Ghost
Combat Scout
Double Time
Cold Blooded
Amped
Weapon Changes and Balancing
Besides the introduction of four new weapons, including the Marco 5 and UGM-8, the update also contains buffs and nerfs for various existing guns. The following list gives a summary of all major weapon balancing changes:
Buffed Weapons

Assault Rifles

AS44
Cooper Carbine
Itra Burst
Nikita AVT
KG M40
FFAR1
NZ-41
Vargo 52
Volkssturmgewehr

Light Machine Guns

Whitley
DP27
Bren
Type 11
MG42

Submachine Guns

MAC-10
Vanguard PPSh-41
Sten

Nerfed Weapons

Assault Rifles
Submachine Guns

Armaguerra
H4 Blixen
Owen Gun
Type 100
Welgun
The Season 4 update for Call of Duty: Warzone contains several other quality-of-life improvements and bug fixes for the game. You can check out the detailed new patch notes for Warzone on Raven Software's blog.
Stay tuned to Pro Game Guides for more Call of Duty and Warzone content. In the meantime, head over to our article on How to unlock Marco 5 SMG in CoD Warzone & Vanguard.