In Call of Duty: Warzone 2 DMZ, Eyes And Ears is a Tier 4 Black Mous Faction mission that players can complete very easily. For this challenge, you need to deploy into Ashika Island and plant a radio device in the Bombmaker's hideout.
Eyes And Ears Mission DMZ
Take the Discrete Radio Transmitter from the Beach Club Dead Drop.
Plant the Radio Transmitter under the Central Security Desk at the top of the Tsuki Castle.
Extract in the same deployment.
Beach Club Dead Drop Location
You can locate the Dead Drop required for this mission in the Beach Club POI in southwestern Ashika Island. The Beach Club Dead Drop sits behind the gas station opposite of the City Hall, which you may have visited for the Whistleblower mission. Open the dumpster and stow the Discrete Radio Transmitter placed inside it to complete the first step of the challenge.
Related: Last Minute Evac DMZ Mission Guide
Whee to plant the Discrete Radio Transmitter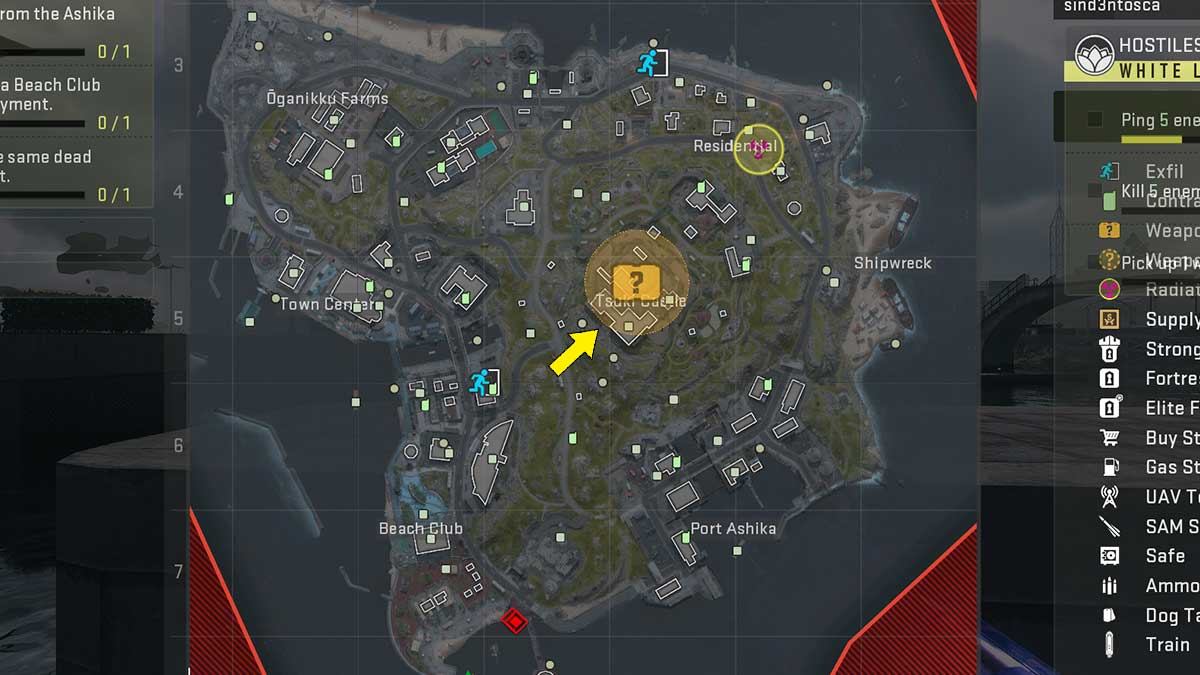 Take the Radio Transmitter to the heavily guarded Tsuki Castle, where the Bombmaker commander resides. As you may know, you can access the building either using a Tsuki Castle Hideout Key or by disabling and then hacking the Wheelson bot. Enter the castle and fight your way to the top room where the boss is held up. Proceed carefully as the place is full of traps and armored guards. After taking out the Bombmaker and the Riot Shield wielding enemies on the top floor of the Tsuki Castle, approach the huge desk with multiple monitors. This is the Central Security Desk where you need to place the Discrete Radio Transmitter you just brought over from the Dead Drop. Once this is done, simply extract from the DMZ to complete the Eyes And Ears mission.
Stay tuned to Pro Game Guides for more Call of Duty: Modern Warfare 2 and Warzone 2 content. In the meantime, head over to our article on Heavy Armor DMZ Mission Guide – Large Plate Carriers and Armor Boxes.