After completing five base missions for Tier 5 Redacted in Call of Duty DMZ, you'll unlock the Red Smoke final story mission for the faction. This is a pretty straightforward mission, unlike Infrared from Tier 4. In this guide, I've detailed how you can complete this mission and unlock the free weapon blueprint for the Fennec 45 SMG.
Red Smoke DMZ Mission
Take the 4 Flare Sticks from the Ashika Island Town Center Dead Drop.

Light 4 Flare Sticks near the entrances into the Chemical Plant.
Where to get the Flare Sticks from in Ashika Island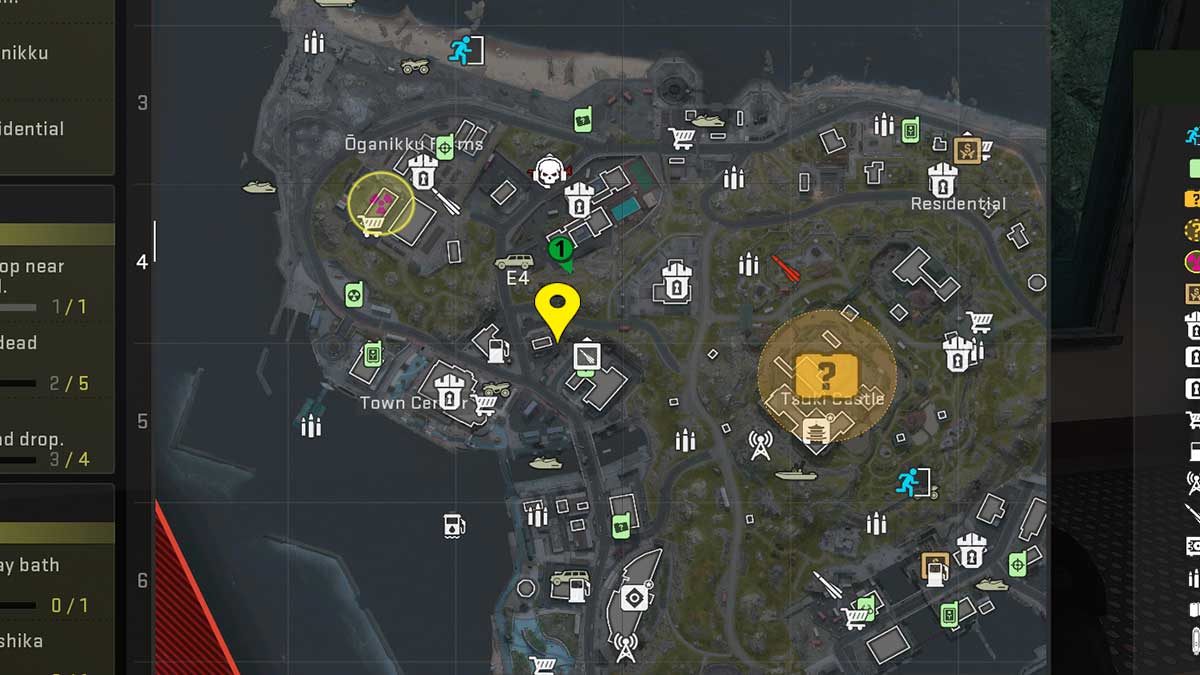 To get the Flare Sticks required for this mission, you have to deploy into the Ashika Island map. Visit the Town Center Dead Drop located next to the Science Center building and the gas station in the west part of the map (see first image for exact location). Open the dumpster and stow the Flare Sticks into your backpack.
Although it appears as a single Flare Stick in the Dead Drop, it'll automatically convert to four once you pick it up. Therefore, make sure you have four empty slots in your backpack. Because the Flare Sticks are mission items, you will not need a Secure Backpack to carry them between matches.
Related: Pet Rescue Mission Guide DMZ
Where to light up the Flare Sticks in Koschei Complex
After you extract the Flare Sticks from Ashika Island, deploy into Al Mazrah and then into the Koschei Complex via your preferred entrance. Let's say you take the Al Mazrah City Parking airlock into the bunker map. Take out the bots in the Information Extraction section and reach the Chemical Plant door, which you can unlock by placing a Car Battery and Jumper Cables into the circuit box.
Once you open the bunker door to the Chemical Plant and enter the area, you'll get the Place Flare Stick prompt on your screen (see image above). Light the first Flare Stick and move either in the left or right direction hugging the wall. This will eventually lead you to all the entrances to the Chemical Plant. You only need to plant the Flare Sticks at any three more bunker doors to complete the mission.
Red Smoke Redacted Tier 5 Story Mission Reward in DMZ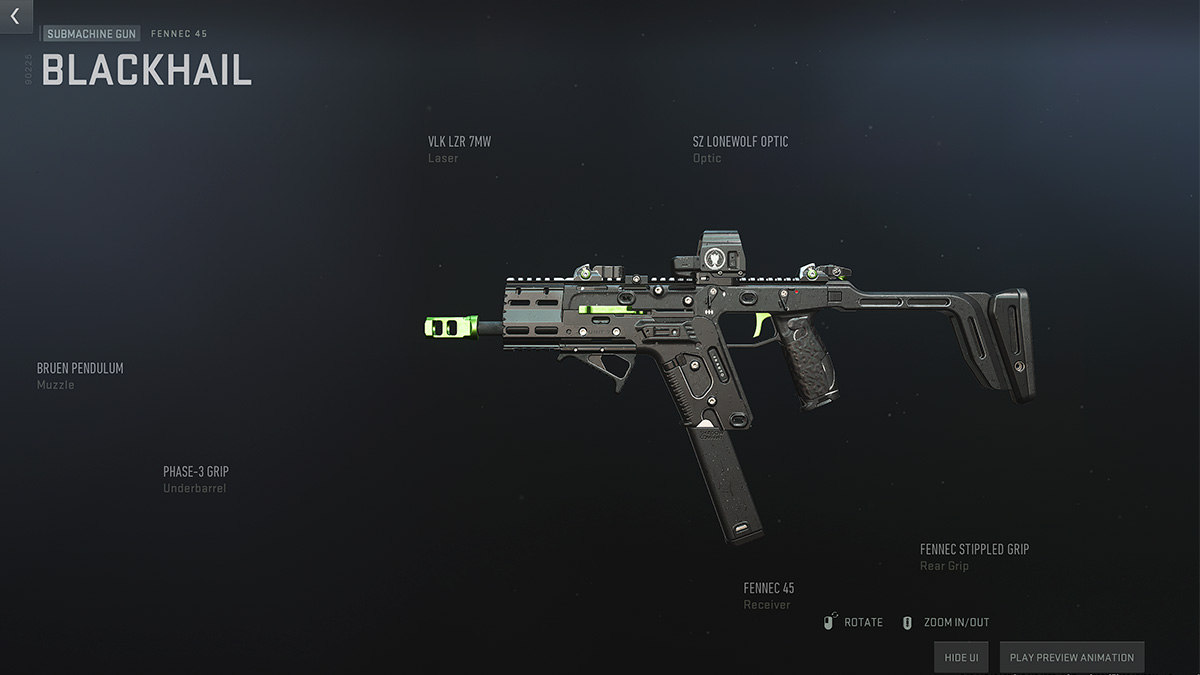 Upon completing the Red Smoke DMZ mission, you'll receive the Blackhail weapon blueprint for the Fennec 45 Submachine Gun. It's a decent, mobile weapon build, but I'd suggest you put a bigger magazine on it to make it more efficient.
Stay tuned to Pro Game Guides for more Call of Duty: Modern Warfare 2 and Warzone 2 content. In the meantime, head to our Dry Eyes Mission Guide DMZ article.