Call of Duty: Warzone DMZ received new features, faction missions, locked spaces, and items with the Season 2 update. One of the rare items added to the loot pool includes the IFAK. IFAK, or Individual First Aid Kit, is medical equipment containing essential items required to treat major to minor wounds and injuries. Here's how to find one of these items in Warzone 2 DMZ.
Where to find IFAK in DMZ
IFAKs can be found inside caches where medical supplies like self-revives, gas masks, and radiation blockers are generally found. These loot caches include Medicine Cabinets and First Aid Kits. Although these caches are located in almost every big and small building on the map, there are some places where your chances of finding an IFAK in DMZ are very high.
Related: Piracy DMZ Mission Guide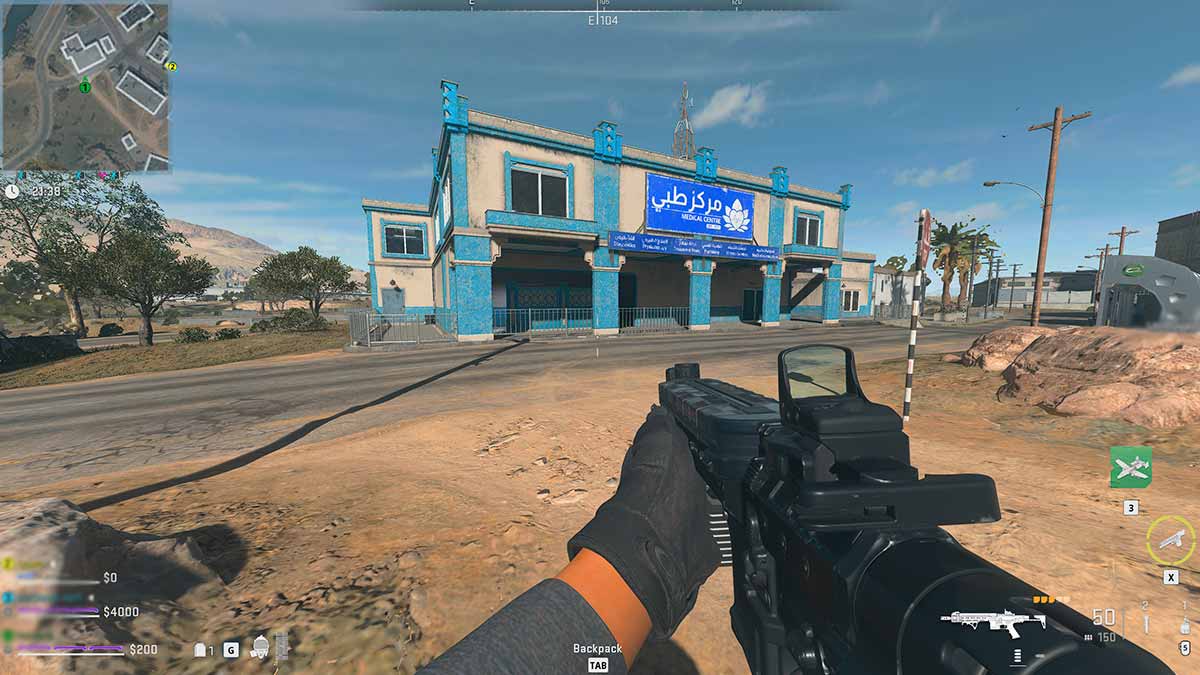 If you want to get your hands on IFAKs, look no further than the hospitals or medical centers. There are several of these buildings across Al Mazrah and each one shares the same structure as shown in the image above. You can find hospitals near Downtown Post Office in Al Mazrah City, by the Sa'id Shopping Center, and by the gas station near Rohan Oil. Extracting one IFAK is a task in the Health Conscious mission for the Tier 1 Crown Faction. The mission also requires you to extract two bandages and loot a Medicine Cabinet, which can easily be done on your visit to a medical center.
Stay tuned to Pro Game Guides for more Call of Duty: Modern Warfare 2 and Warzone 2 content. In the meantime, head over to our article on Non Discriminatory DMZ Mission Guide.