In Call of Duty Warzone 2 DMZ, players can visit and unlock various restricted and denied areas located across the Al Mazrah map. The Downtown Post Office is one of these denied areas, and players need to have its corresponding key to unlock this building. Here's how to find and unlock the Downtown Post Office in Call of Duty Warzone 2 DMZ.
How to unlock Downtown Post Office in Warzone 2 DMZ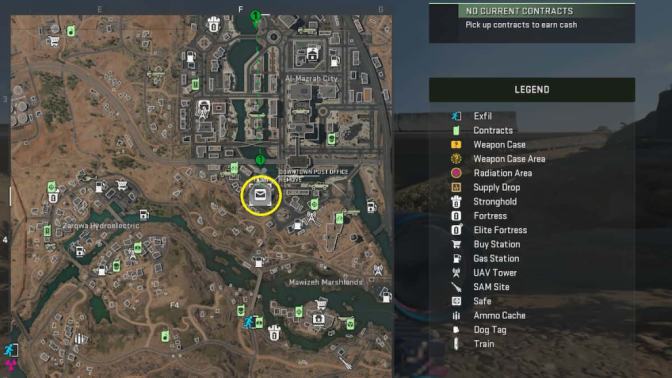 The Downtown Post Office is located in the southern part of the Al Mazrah City POI. Players can access their tactical map to see a letter icon located south of Al Mazrah City, check the yellow circle on the map image above to see how it looks. If you have a corresponding key for this building, head down to it immediately after spawning. Since Downtown Post Office is a denied area, players will find scores of AI combatants patrolling outside the building. Similarly, several AI enemies are inside, and most carry riot shields and other good weaponry.
Remember, the Downtown Post Office key only has three uses, so you'll need to be strategic while opening gates. We recommend landing on top of the building's roof and opening the gate on top. You can make your way down the building while eliminating all the AI forces inside. Be careful, as these opponents can knock players down with a few shots. Coordinate with your teammates and clear the building quickly before looting up.
Related: Where is the Cavern Boat Dock Shack in Warzone 2 DMZ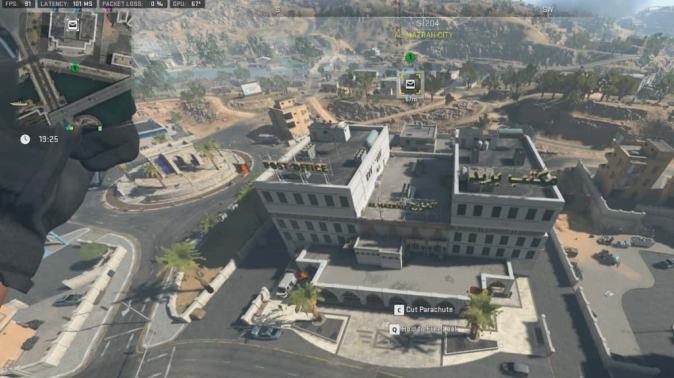 The loot inside the Downtown Post Office is top-tier and enough for an entire squad. If you find a UAV inside, activate it to mark all the AI forces and real enemies in the vicinity. After you have looted everything, go back to the roof, and aim down at opponents outside the building. Al Mazrah City has several other buildings which you can visit for good loot, including the Police Academy and the US Embassy.
Wondering which is the best loadout in Warzone 2, check out Best TAQ-V loadout and attachments in Warzone 2 right here on Pro Game Guides.